Todt: Maybe Perez could have avoided positive test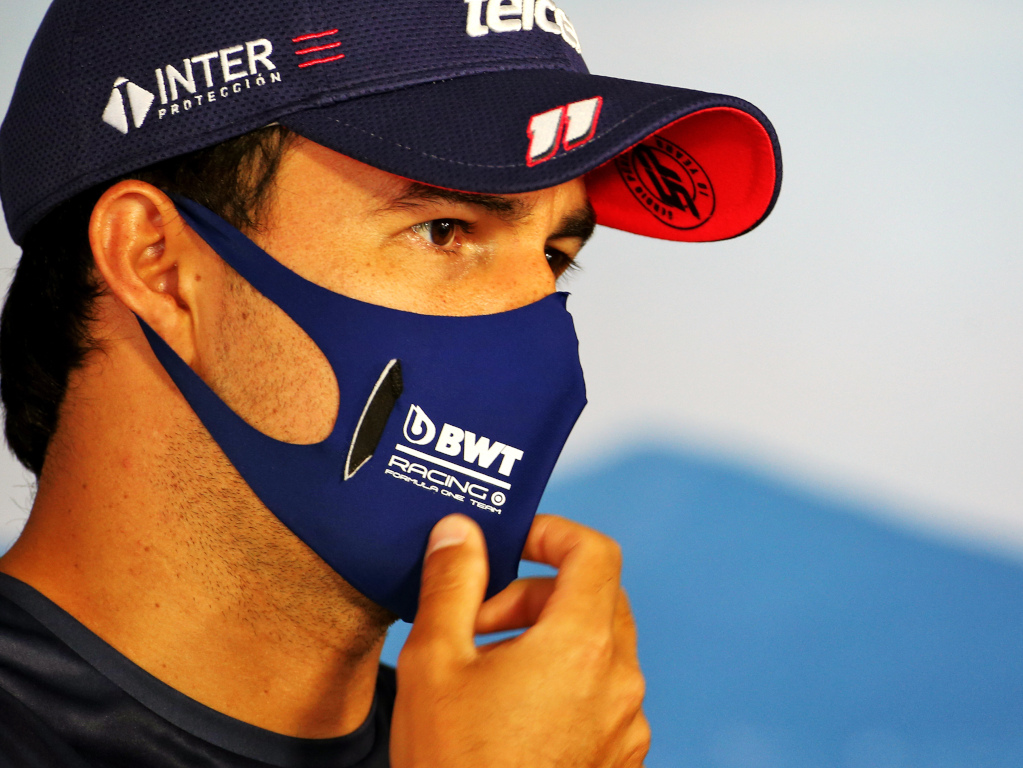 FIA president Jean Todt believes Sergio Perez could have possibly "avoided" contracting COVID-19 by not making his visit to Mexico.

Perez became the first driver to test positive for COVID-19 ahead of the British Grand Prix, forcing him to miss out.
The Racing Point driver had returned to his home country of Mexico after the Hungarian Grand Prix which took place two weeks before the British GP at Silverstone, though followed all of the FIA's detailed protocols.
And whilst he wasn't prepared to aim any criticism at Perez or any of the drivers, Todt did say that it shows the need for them to be aware that they are taking a risk with such actions.
"If you do something, you take a risk," he told Autosport.
"We have been applying a code of conduct for everybody, including media, including people working in the administration, in order to minimise the risk.
"It will be [in place] as long as it is needed, [with] very sharp control, and those people who may decide to take a risk, maybe they could avoid to take.
"They may be prepared to have the consequences of the risk in case of a positive test.
"My only strong message I would do, be respectful of the code of conduct, because it can have consequences for you and for people around you. We have to be careful."
Get your hands on the official Racing Point 2020 collection via the Formula 1 store
The originally-scheduled 2020 season opener in Australia was cancelled back in March, forcing Formula 1 bosses to return to the drawing board as they looked to put a calendar together for this year.
And that's exactly what they did with the first race of the new season at the Red Bull Ring at the start of July marking the return of Formula 1.
It was the first global sport to get back up and running, setting a "global example" in Todt's eyes, whilst he also made it clear that Formula 1's return was not driven by money.
"The easy decision was to wait until things get better, and we don't know when it will get better," he said.
"Formula 1 was the first international series to start again with very strict protocols. It has been a global example of [the] motivation and engagement to restart racing.
"I read [comments] that you do that for money. For me, it's wrong. You do that because life has to go back as much as possible to normal, taking into consideration that the virus is there.
"It has been the life before, which we all know. Nobody was predicting that we could live this kind of situation. Now we have to learn to live with this virus."
Todt also paid tribute to everyone around him for helping to bring Formula 1 back safely, as well as for all the work done to add new venues to the calendar at such short notice like Mugello, the Nurburgring, Portimao and Imola.
"To have all the people behind [you], because legally it's a big endorsement to decide we are going to host racing in this kind of situation," he said.
"Clearly, it has been a lot, and here, you have the medical commission of the FIA working with the administration of the FIA, together with the promoter representative, with the national promoter representative, with the government, with the teams.
"It's a combination of effort, put together to be able to host a championship."
Follow us on Twitter @Planet_F1 and like our Facebook page.