New Saudi track under construction, Jeddah set to remain on calendar until 2027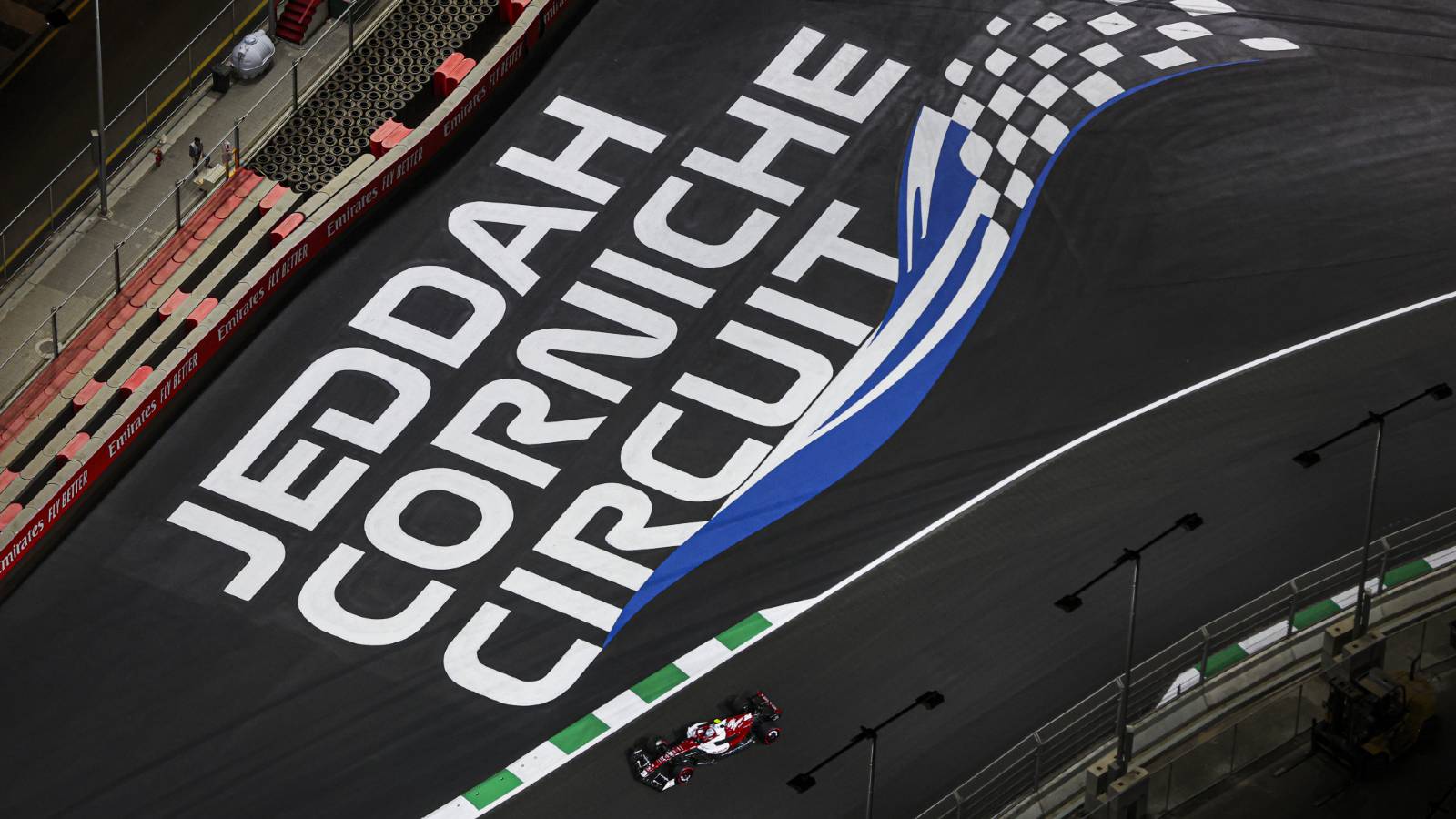 The Jeddah Corniche Circuit is set to remain on the Formula 1 calendar until at least 2027, while a new circuit in Saudi Arabia is under construction.
A new, permanent circuit is now being built in the new-build city of Qiddiya in Saudi Arabia, with facilities in place in Jeddah being improved for the next few seasons, as the new home of Saudi Arabia's Formula 1 round is put together.
Jeddah had been initially pencilled to be a temporary home for the Saudi Arabian Grand Prix while the Qiddiya track was built outside Riyadh, but temporary circuit facilities are being made permanent to account for its longer-than-planned stay on the calendar, with work in Qiddiya continuing.
The Jeddah track, billed as the world's fastest street circuit, is now set to be on the calendar for at least the next four years as a result, and Martin Whitaker, chief executive of the race-promoting Saudi Motorsport Company, explained that the first priority is to keep the current circuit fit for purpose.
"It's important that we future-proof the Jeddah track and for this reason we have again been working with the FIA and Formula 1 to ensure that we have a circuit that will allow us to stage the sport in Jeddah while work begins on the track in Qiddiya," Whitaker said.
"The Qiddiya automotive centre is being designed to lead the world in Formula 1 circuit design and entertainment. A unique and exciting project, Qiddiya will be a location that everyone will want to visit.
"But right now and in the immediate future the focus and eyes of the world will be on Jeddah and the Red Sea coastline in the month of March."
PlanetF1.com recommends
Revealed: The top 10 highest F1 points-scorers of all-time using unique formula
The five most entertaining drivers on the F1 2023 grid
Aston Martin find 'small loophole' to place 'clever innovations' on AMR23
Whitaker added that safety improvements are being made at the circuit after widespread criticism of how dangerous some parts of the circuit have been in its first two outings in Formula 1, with blind entries to fast corners surrounded by walls at certain points on the lap.
Jeddah is also the likely host of the season opener of the 2024 season, given how the dates of Ramadan fall next year – though such a decision is yet to be confirmed by the sport.
"Obviously, because of the sanctity of Ramadan it would be impossible to host a Grand Prix during that time, but ultimately any decision on the timings of the race next year is in the hands of Formula 1 and the FIA," he said.
"So we are waiting for clarification from the promoter and governing body with regards to our 2024 date. As usual this will not be announced until much later in the year."