Four-time NASCAR champion Jeff Gordon did speak to multiple Formula 1 teams, but a career in the series never seemed realistic.

Back in June 2003, Gordon took part in a test at Indianapolis Motor Speedway which saw him swap machinery with then Williams driver Juan Pablo Montoya.
That gave Gordon his first action behind the wheel of a Formula 1 car as he sampled the FW24, and from there a few doors began to open.
Several teams began expressing an interest in bringing him to the Formula 1 grid, and as he begun talks, key question were raised in his mind: Could he be competitive? Did he have a budget to bring? Would he be able to train his neck to cope with the demands?
In the end he said those talks with teams did become more "serious" than he had envisaged after that test.
"There were a lot of discussions that went on that got more serious than I thought they would after that because I did have so much fun with it," he said while appearing on the Beyond the Grid podcast.
"Then I started thinking, 'Could I train my neck enough to do this? Could I learn the tracks? Could I be competitive?' To me, I thought it was too steep a climb to accomplish.
"I was at a point… the opportunity somewhat did come along. I went to the Spanish Grand Prix in Barcelona and was just on vacation really, just walking around. It happened to be when the F1 race was happening so we went to the race.
"Jimmie Johnson [seven-time NASCAR champ] was actually with me and all of a sudden a couple of people were like 'Hey, such and such would like to talk to you'. I am over in the Jaguar paddock and 'Hey, tell us about what is going on with your future, we saw you drove the Williams'.
"It probably was, more than anything, did I have any money to bring to F1 and did I want to be an F1 driver?
"I sat down with Frank [Williams], I think he came to Indianapolis after that test for the actual race.
"I went and sat down with him and talked about it. I think it might have been a similar type of probe.
"It never got seriously anywhere and at that time I didn't expect it to because I was so established in NASCAR that… eight years prior to that had that happened, it might have been a different conversation."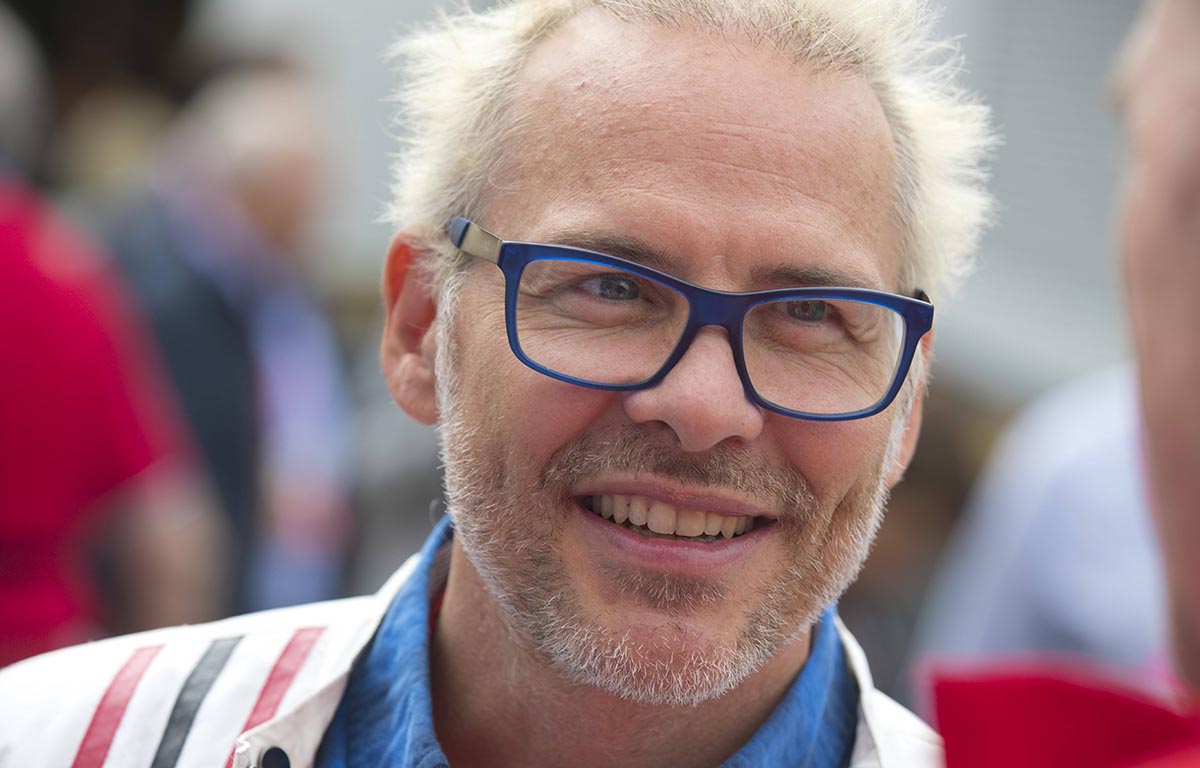 Check all the latest 2021 teamwear via the official Formula 1 store
1997 F1 champ Jacques Villeneuve was also played a part in the Formula 1 talks for Gordon when BAR [British American Racing] were in the process of being formed.
Gordon believes that the team wanted an American driver onboard, but he was not comfortable with the idea of leaving NASCAR when he was winning races and titles, in order to pursue a new path and train for Formula 1.
"Jacques was a part of the conversations when he was at BAR, when that was all being formed, I think they wanted an American driver and somehow I had gotten on the list," Gordon revealed.
"We had a lot of discussions but the discussions were 'You gotta go test an IndyCar, you gotta test…' at that time it was, I don't know, whatever the formula was in Europe.
"I think that was around 1998 and 1999 so I had just won my third championship and so things were hot for me in NASCAR.
"So when I looked, it was like 'You want me to leave? I am with the best team winning races, winning championships and I am going to have to leave this and start my career all over basically and go and learn how to be a road racer and in an open-wheel, rear-engined car?'
"I was like man that is fun to talk about but again, it doesn't seem realistic. Both of those opportunities came my way and were fun discussions but never went anywhere because I love NASCAR and I just didn't see where me starting over at that point was reality."
Follow us on Twitter @Planet_F1, like our Facebook page and join us on Instagram!