'Psychology' the key factor in Button's 2009 title
Jock Clear believes Jenson Button beat Rubens Barrichello to the 2009 World Championship because he was better mentally prepared.
The two Brawn team-mates had the title race to themselves from an early stage after substantial regulation changes were brought in for that season.
Brawn, who had finished ninth as Honda the previous year before a management buyout, adapted far better than any of their rivals and Button won six of the first seven races.
Barrichello was second to him in three of those and ended up third in the Drivers' standings, winning the European and Italian Grands Prix to end up 18 points behind Button – with Sebastian Vettel, who was champion for the next four years, finishing in between them.
Starting that campaign, Barrichello was 36 years old with nine race wins to his credit, while Button was 29 and had only tasted victory once in F1, for Jordan in the Hungary rain three years earlier from 14th on the grid.
Clear, who was Barrichello's race engineer that season, thinks that rather than sheer driving talent, it came down to preparation as to why Button quickly seized the upper hand on the Brazilian – and that it came down to how drivers were evolving as sportsmen in that era.
Check all the latest 2021 teamwear via the official Formula 1 store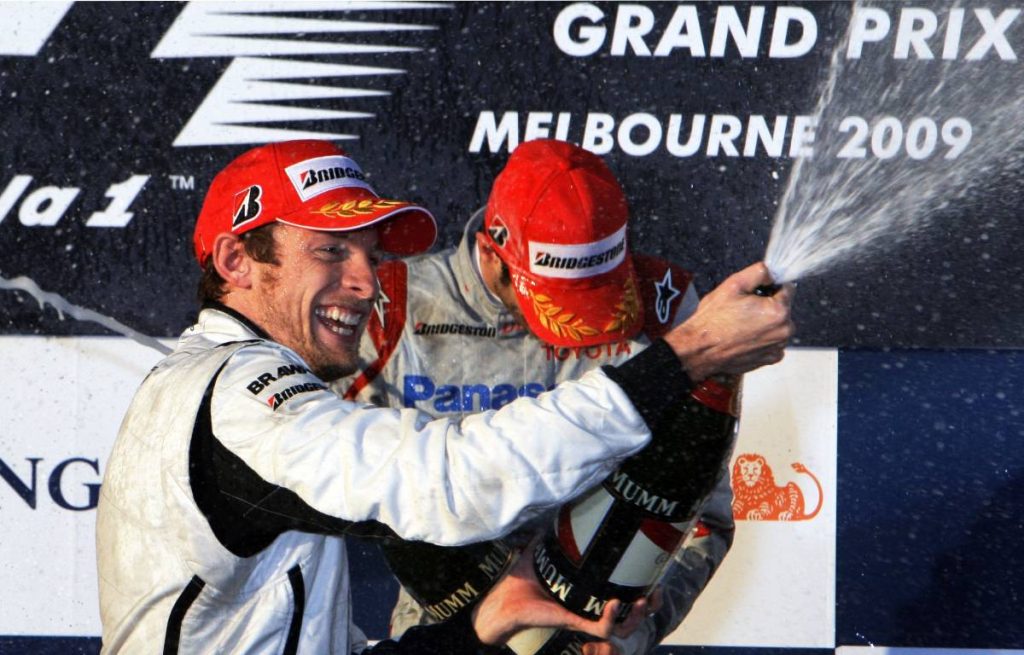 "When the time came, I think Jenson was more ready. I think Rubens probably…wasn't aware as early as Jenson maybe that it was all looking very strong," said Clear during the Beyond the Grid podcast.
"This comes back to the drivers' psychology. This is probably the overlap of the old guard and new guard. If we talk about Max [Verstappen] and Lewis [Hamilton] and Charles [Leclerc]…where again, they have taken it to a new level, Michael [Schumacher] took it to a new level in the 90s and these guys now have taken it to a new level.
"Rubens was probably the last of that. Michael's era and driver psychology, driver preparation was simply 'well, I'll go for a run a couple of weeks before Melbourne and I'll do some sit-ups and I'll be fine', if you know what I mean.
"The fitter drivers were getting fitter and fitter but it's not just getting fit, it's a whole mental preparation. It's a whole getting your head into gear – 'I need to be thinking about this, how do I approach the season? What are my short-term objectives, what are my long term objectives?'
"This is stuff other sports have been doing for a few years now. You look at the American sports have been doing it for 20 years and athletics has been doing it for 20 years and F1 is behind in these things and [was] catching up, so in 2009, the older drivers weren't used to this as being a requisite.
"You were going to get found out if you weren't absolutely on it at the beginning of the season."