Button reveals Brawn GP fury over McLaren move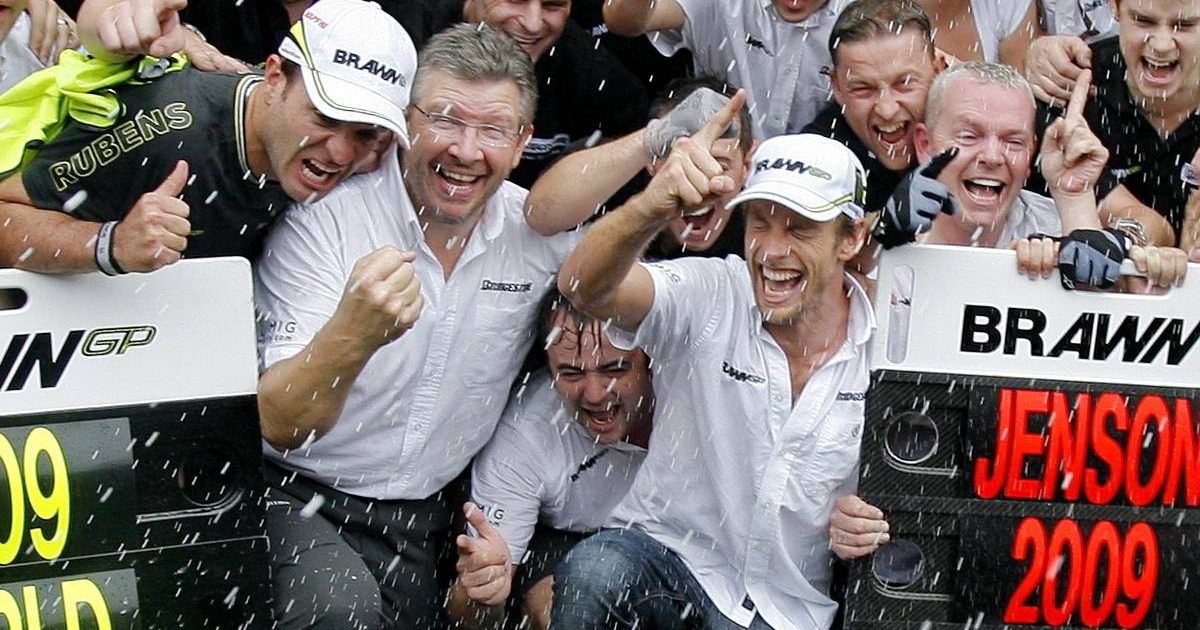 Jenson Button has recalled the negativity he received from Ross Brawn and Nick Fry when he announced he would join McLaren.
Brawn GP was one of Formula 1's fairytale stories, born from the ashes of the collapsed Honda team.
After the Japanese manufacturer called time on their Formula 1 involvement, Brawn and Fry stepped in to buy the team and ensure its future, rebranding to Brawn GP but retaining the services of Button and Rubens Barrichello.
What followed was truly extraordinary as Brawn captured both the Drivers' and Constructors' Championships in what turned out to be their only season on the grid.
After being purchased by Mercedes, Button decided not to continue with the team, instead joining McLaren to partner Lewis Hamilton.
And it is safe to say that the news did not go down well, with Button encountering a furious Fry, while Brawn warned him that joining a McLaren team where Hamilton was on the other side of the garage was a crazy move.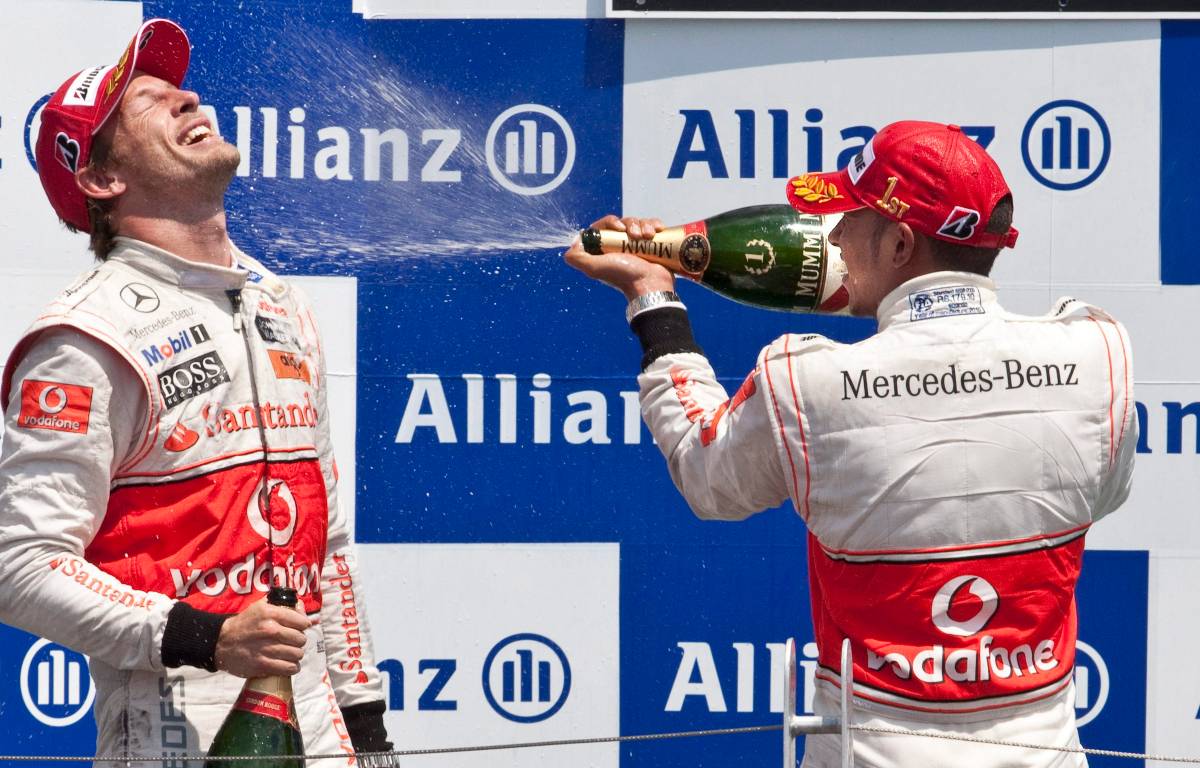 Check all the latest 2021 teamwear via the official Formula 1 store
"We came into McLaren after winning the world championship in 2009," Button said while appearing on The High Performance Podcast.
"People said it was the craziest move to move to McLaren alongside Lewis Hamilton, and even Ross Brawn said that.
"I told the team I was leaving at the end of 2009. I spoke to Nick Fry who basically just shouted at me – he was one of the bosses with Ross Brawn at the time.
"I remember I was going into his office and telling him I was leaving and he just shouted at me and I basically just started laughing because it was a really uncomfortable situation.
"I kind of felt for him, for how aggressive he was. He just looked at me and was like 'why are you laughing at me'? It was the situation and it was just what I didn't expect.
"I told Ross and he was very friendly and said 'I think you're making a big mistake going up alongside Lewis'.
"I was like 'this is awesome', a lot of positive energy I am getting here but it happens. I didn't have a contract for the next year, it didn't feel like the place for me and McLaren was."
Button would ultimately see out his Formula 1 career at McLaren, taking eight race wins before making his final appearance at the 2017 Monaco Grand Prix.