Button broke hand on night before Japan GP
Jenson Button confirmed the story that he broke his hand on a night out with two thirds of the F1 grid there to see before the Japansese GP.
The Briton enjoyed a very successful career in Formula 1 with 15 race wins, 50 podiums, eight pole positions and a World Championship with Brawn in 2009.
And to add to that collection, between the Korean and Japanese GPs one year, Button broke his hand on a Tokyo night out after hitting a drum.
And even though he was instructed not to race, he went ahead and competed in the Japanese Grand Prix anyway.
"It's true. If I drink too much, I'm prone to falling over and hurting myself," he told GQ Magazine when asked if there was any truth to the story.
"We flew to Tokyo after the Korean GP and before the Japanese GP in Suzuka. Anyway, I broke my hand hitting a drum in a bar. The doctors knew about it and I had to pretend it didn't hurt. After every practice session they shook my hand to see how much it hurt.
"I thought, 'Is this really the best way to deal with this?' It was the knuckle by my little finger. They told me it needed to be in a cast for two weeks. I said, 'But I'm racing in four days' time.' They said, 'Well, you can't.'
"I wrapped it in some bandages, took some painkillers and went racing. I got to the end and I think I even scored some points. But I can confirm that you do need two fully functioning hands to race an F1 car."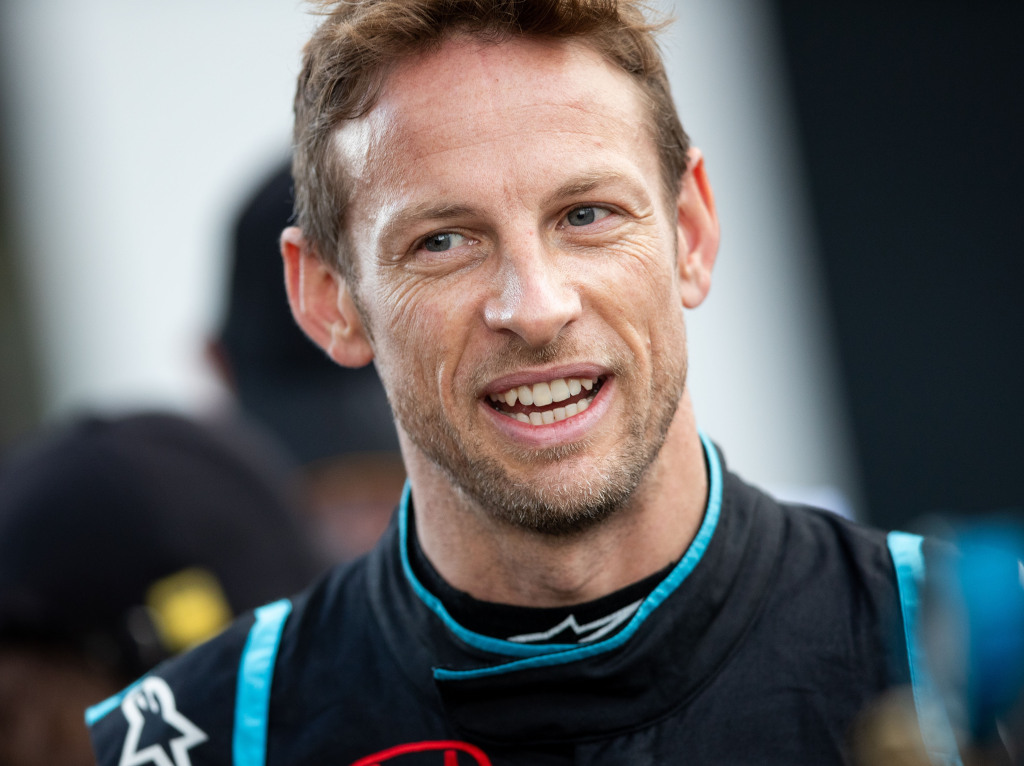 It's common to hear drivers talk about how they dreamed of racing in Formula 1 as they grew up, but Button's genuine passion for the history of Formula 1 is undisputed.
"I watched motorsport in the 1980s, on the TV. We probably knew more about the history because there wasn't anything else to do," he explained.
"Fangio? I knew who he was, but I probably didn't realise how good he was, how well-respected he was by his fellow racers. So it was lovely to see that footage, and to see heroes of the sport, people I've always looked up to, talking about it.
"Watching someone like John Watson reminiscing about the 1976 Japanese GP – the title decider that year, an unbelievably wet race and the one Niki Lauda did one lap in and withdrew from – is awesome, because he was competing in it. They were aquaplaning all the way down the straight.
"You might read or hear about a race, or see it portrayed in a movie. But to see the actual footage, and listen to the drivers' testimonies… it's awesome."
Follow us on Twitter @Planet_F1 and like our Facebook page.