Button: I love it when drivers tell themselves that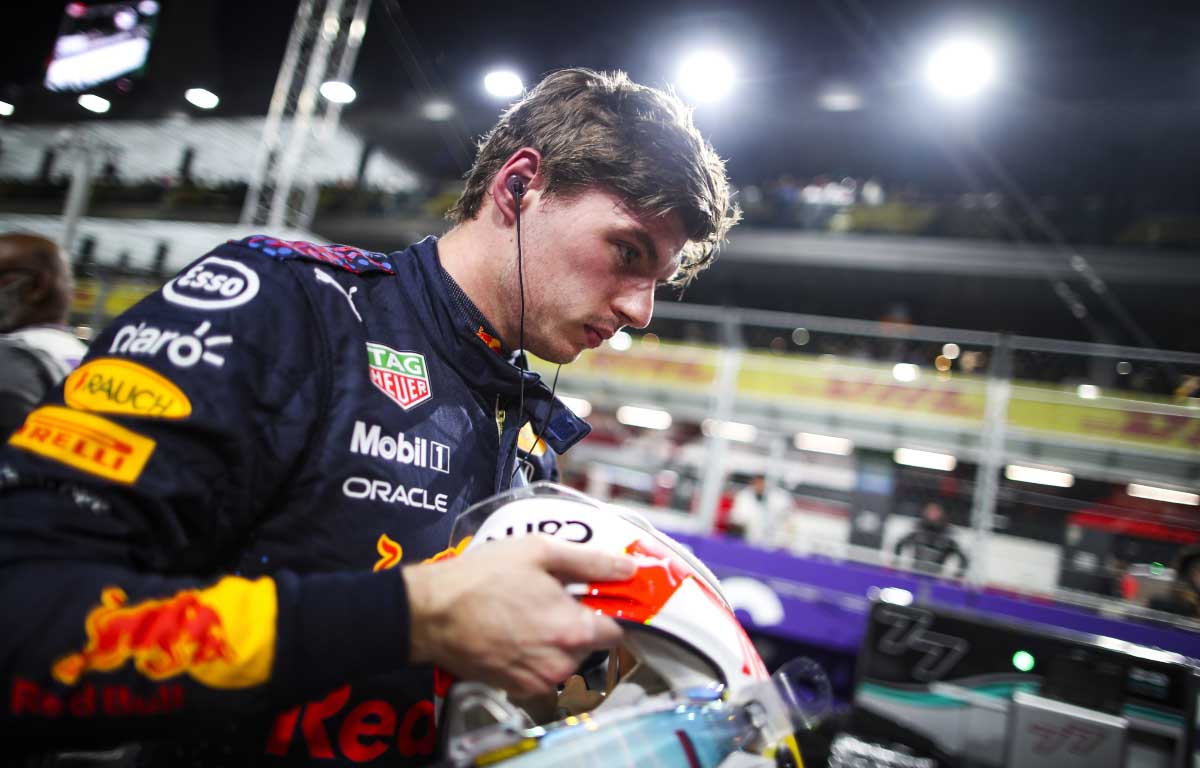 Jenson Button has laughed off Max Verstappen's claims that he does not mind if he loses the title, saying the only reason he started racing in F1 is because "he wanted to win".
Having built up a lead of 33 points earlier in the season, Verstappen heads into the final race of the championship tied with Hamilton on 369.5 points.
Momentum has been with the Mercedes driver of late, Hamilton claiming three wins on the trot to tie the score.
With it in the back of his mind that the championship could slip away, Verstappen has said several times he would still be happy even if he loses.
"For me personally, that doesn't really matter too much," he told Autocar.
"It would be great [to win the title] this year, but if it doesn't work out and we can say we have a good car and we have a chance, it will feel good as well.
"I think every time you're in a fight in general, you know that makes you feel good already."
Button does not believe him.
"I love it when drivers tell themselves that," the 2009 World Champion told Express Sport.
"Of course he does (want to win), that's why he's racing in Formula 1, that's why he started racing in the first place because he wanted to win the World Championship.
"And this one has to rank…you know, if he goes and wins the next 10, I have a feeling this is the one that's the most important.
"It's your first, but it's also up against the seven-time World Champion. So it's a pretty big year.
"And also next year, you really don't know what will happen with the regulation change and Mercedes might leap in front again and they won't be able to fight them.
"So who knows – you'll take your opportunity when you can.
"I'm sure he knows that. He's just trying to play it down so he can really relax and focus on his racing."
Although Verstappen being okay if he does not win is probably not a bad thing, as Button reckons the title will be returning to Brackley.
How will Max Verstappen approach the Abu Dhabi title decider?

PlanetF1 explains why the Dutchman has some serious thinking to do.https://t.co/uOrFkxecWV #F1 pic.twitter.com/WfNIqFpKhp

— PlanetF1 (@Planet_F1) December 8, 2021
"It's the first time I feel I can say who I think will win the championship," he said. "And I do think Lewis has the upper hand.
"I think he's driving really well. To come back the last few races, he's done a great job.
"But also the Mercedes is working really well. It's the strongest time of the season for them. They were on the back foot but they have upped their game massively since Silverstone.
"I think they have the upper hand. But one-lap pace, Max can really pull it out for Red Bull.
"But it's whether it's enough, and then you've got the long straights so it will be tricky for him.
"But it's the first time I've actually said who I think will win, and I think it will be Lewis."
As for the prospect of the two crashing at the Yas Marina circuit, something Michael Masi has warned them against doing deliberately, Button reckons they will keep it clean.
"I think it would [be better] for everyone, for the drivers as well," added Button. "With Ayrton Senna and Alain Prost, when Senna put Prost into the gravel at Turn 1 you could see it on his face as well – he knew he would win the championship but he hadn't done it the right way, and he knew that.
"These guys don't want to have that issue. If it did happen, yes, it would take away from the championship and both drivers know that. They don't want to do that."
He added: "I think they will keep it clean, I really do.
"I just hope circuit limits don't come into play and that's what chooses who wins the championship."
Masi can't control drivers
Michael Masi has claimed that there will be provisions in place for the final race.