Jenson Button weighs in on 'very different' pressure George Russell and Lando Norris are under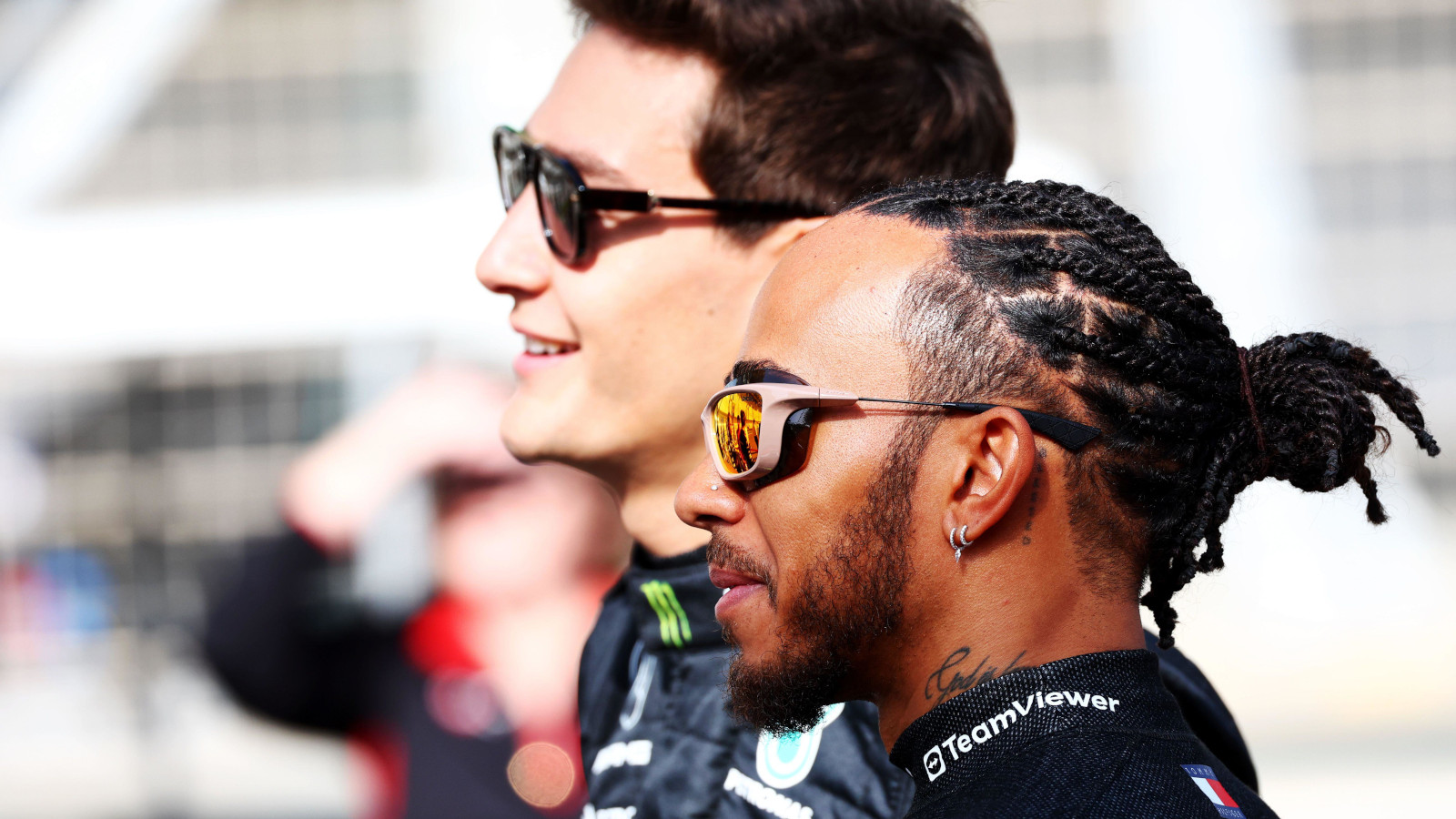 George Russell and Lando Norris will line up on the Bahrain Grand Prix grid under a "lot of pressure" as the two British drivers face intriguing team-mate battles, that's according to Jenson Button.
But while Russell will need to show what "he's really got" against a seven-time World Champion, who pundits predict will be back hungrier than ever before, Norris is taking on a rookie driver.
Last season Russell beat Hamilton in the standings and clinched Mercedes' only race win of the campaign, P1 at the Sao Paulo Grand Prix.
Russell, despite being only the third team-mate in 16 seasons to finish ahead of Hamilton, downplayed that achievement.
"For me, this victory in Brazil was more important than the points classification," he told Auto Motor und Sport. "At the end of the day, nobody remembers that I beat Lewis on points. I only finished fourth, so no-man's land."
Button, however, is one of the people who does remember that he did outscore Hamilton last season.
"George is in a very different situation to Lando because George has the experienced team-mate and the guy that has achieved more than any of us, so it's more difficult for him because he will feel under pressure this year," the 2009 World Champion told Metro Sport via NOW.
"First year in the team it's like, "Well it's Lewis' team, expect to make mistakes and not be as quick at times", but he outperformed Lewis throughout the season so there's a lot of pressure on his shoulders to show what he's really got.
"But I think he can handle it. He seems really strong, he's got his head screwed on, he's good at understanding his strengths and weaknesses and has meetings before the meetings about that meeting! He works hard and I look forward to that fight."
PlanetF1 recommends
Ted Kravitz on the Mercedes 'Achilles' heel' which the Bahrain track exposes
Eddie Jordan reveals who he thinks are the best three British F1 drivers of all-time
Bahrain Grand Prix 2023: Schedule, stats, weather forecast, how to watch
Button has warned Russell to expect Hamilton to come out "stronger" and "hungrier" after last year's defeat.
"If you beat Lewis in a race one weekend, the next weekend he'll come out stronger, so I don't have any fears that Lewis won't bounce back," he added.
"He ended the last season very strong. He didn't win in Brazil like his team-mate did but there were reasons for that. I think he'll come out of the blocks on it, I really do.
"He'll be more hungry. He had so many years of winning championships, winning races, last year would have been a real hit for him. A hit in the guts really because it's something he's not used to – not being at the front, not even fighting for podiums even, so that was a surprise.
"But mid-season on he was performing like the Lewis that we know, so he'll be quick this year and that will put the pressure on his team-mate George."
As for Norris, there's also team-mate pressure but from a newcomer, not a seven-time World Champion, and one who himself has something to prove given his journey onto the F1 grid.
"With Lando, it's very different," Button continued. "He's got a new guy that's come in, younger whose very quick.
"The pressure is on Lando and [Oscar] Piastri also because he's been thrown in the deep end in a team that's relatively competitive with an extremely fast driver.
"It's a sink or swim situation for him, so I look forward to the dynamic between those two and seeing who comes out on top."