Jenson Button exclusive: His stand-out F1 2020 moments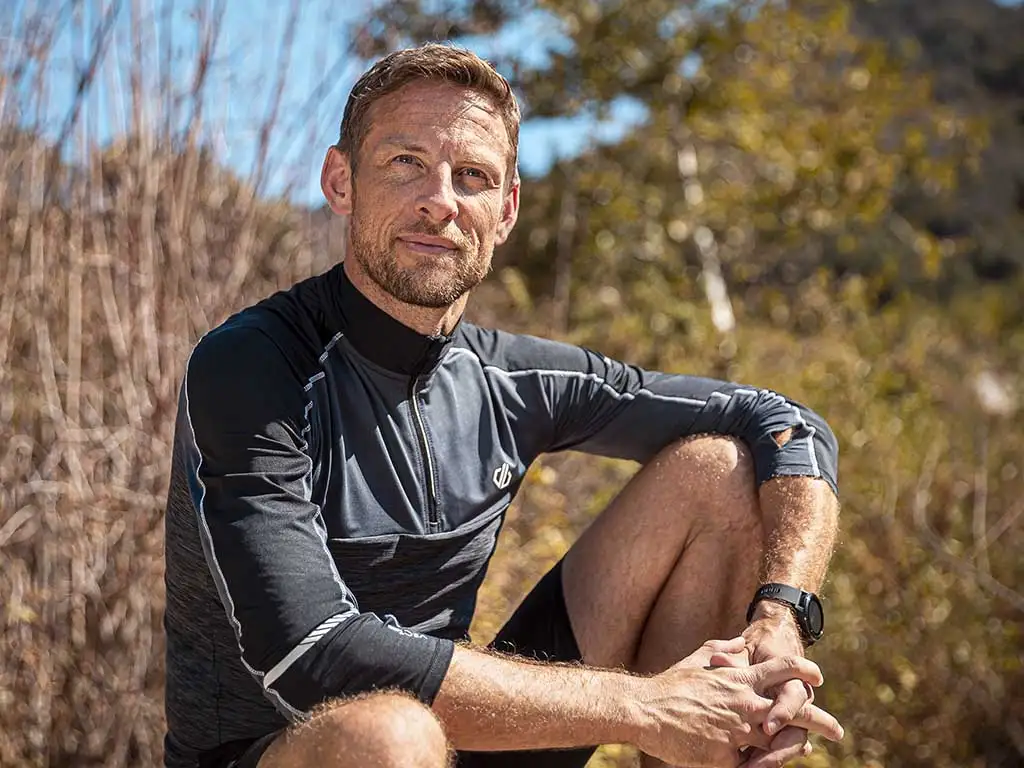 Jenson Button has picked his four stand-out moments from an action-packed 2020 season, which include Romain Grosjean's "scary" crash at the Bahrain Grand Prix.
The first part of our exclusive interview with the 2009 World Champion began with a discussion about his former team-mate Sir Lewis Hamilton and the car v driver debate, but attention turned to what was an epic 17-race 2020 schedule which was packed full of shocks and surprises.
Button selected the storylines which stood out most to him and gave a great insight into witnessing Grosjean's fiery crash as an ex-Formula 1 driver.
"There were four things that stood out in 2020," Button told PlanetF1.
"One was Lewis winning a seventh World Championship, one was George Russell jumping in a Mercedes and should have won a Grand Prix in his first race with them, which was insane.
"The other was Checo Perez, a good friend of mine and former team-mate, winning his first race after 190 starts, which was awesome, and then Romain Grosjean's crash."
Like everyone else, Button watched on in disbelief over the severe and dramatic nature of Grosjean's crash in Bahrain.
He continued: "That was scary to watch. I just couldn't comprehend what had happened. He's gone through a barrier and there is fire.
"F1 cars don't catch fire like that anymore. It just doesn't happen. So much has gone into the technologies they have used to make sure that when the car separates then everything is cut off.
"But the actual fuel cell got damaged which is really difficult to do because it's in the carbon fibre tub and that's why it went up in flames.
"It just felt like everything went wrong, but then you look at the situation and actually everything just went right for him to get out alive.
"In that impact, which was 53G, I believe it was, normally you are knocked out and unconscious. He wasn't. If he was unconscious then he would not have got out.
"Then he's in the car, he's stuck, he can't get his head out, and he works out he can get out via the side of the Halo.
"Nobody has ever tried to get out of the side of the Halo. That has never been a test that we do in a racing car. You get out of the top and they time you to see if you can do it within a certain time.
"And yet he got out from the side. This space is so small that a human being should not be able to get out of there."
Grosjean was incredibly fortunate to have been able to walk away from the crash relatively unscathed and Button went into further detail into how Lady Luck was certainly smiling down on the Frenchman on that horrific day.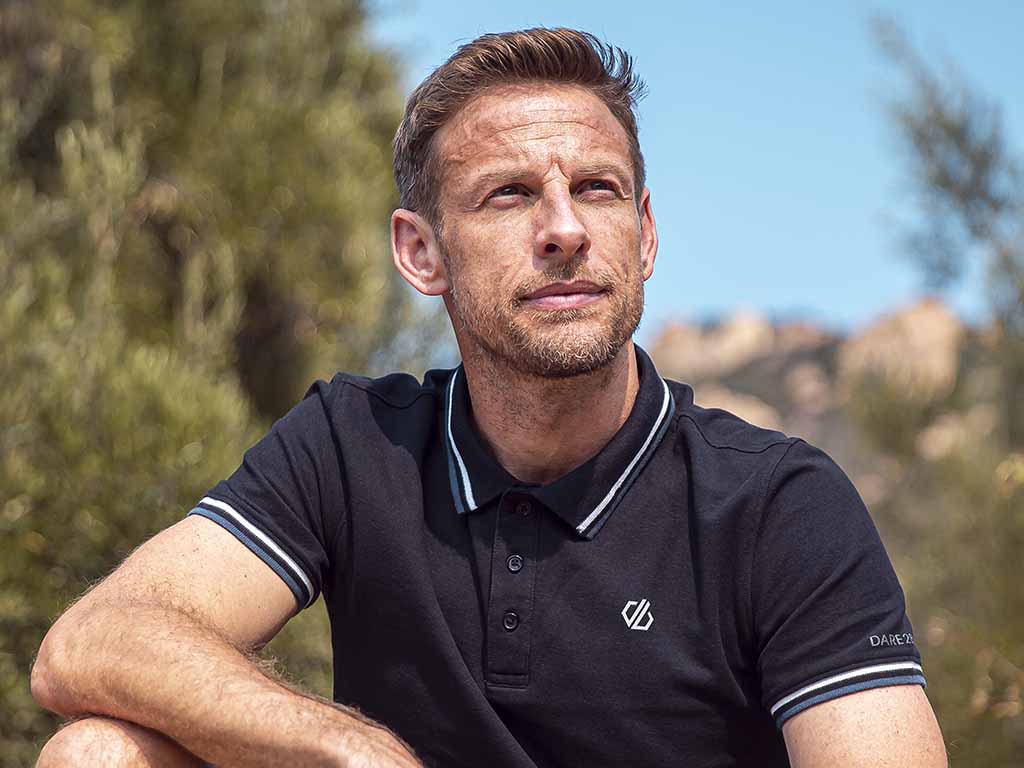 Check out Jenson Button's Dare 2b Edit collection HERE 
"So many things had to go right for him," Button added.
"There were people immediately on the scene with fire extinguishers and the medical car as well.
"He was so, so lucky. If one of those things didn't go right for him then he wouldn't be here today.
"And another thing, for that race they had a different racing suit. I've been told by many different people that there were new suits for that race due to a new regulation that said the suits had to withstand fire up to 20 seconds. Normally it is 10 seconds.
"So for that race they changed that and he only had burns on his hands and feet. Gloves and boots are 10 seconds…
"There are still going to be improvements in safety but it shows how far we've come that Romain was able to walk away from that."