Fernando Alonso 'letting it rip' was not an easy watch for Jenson Button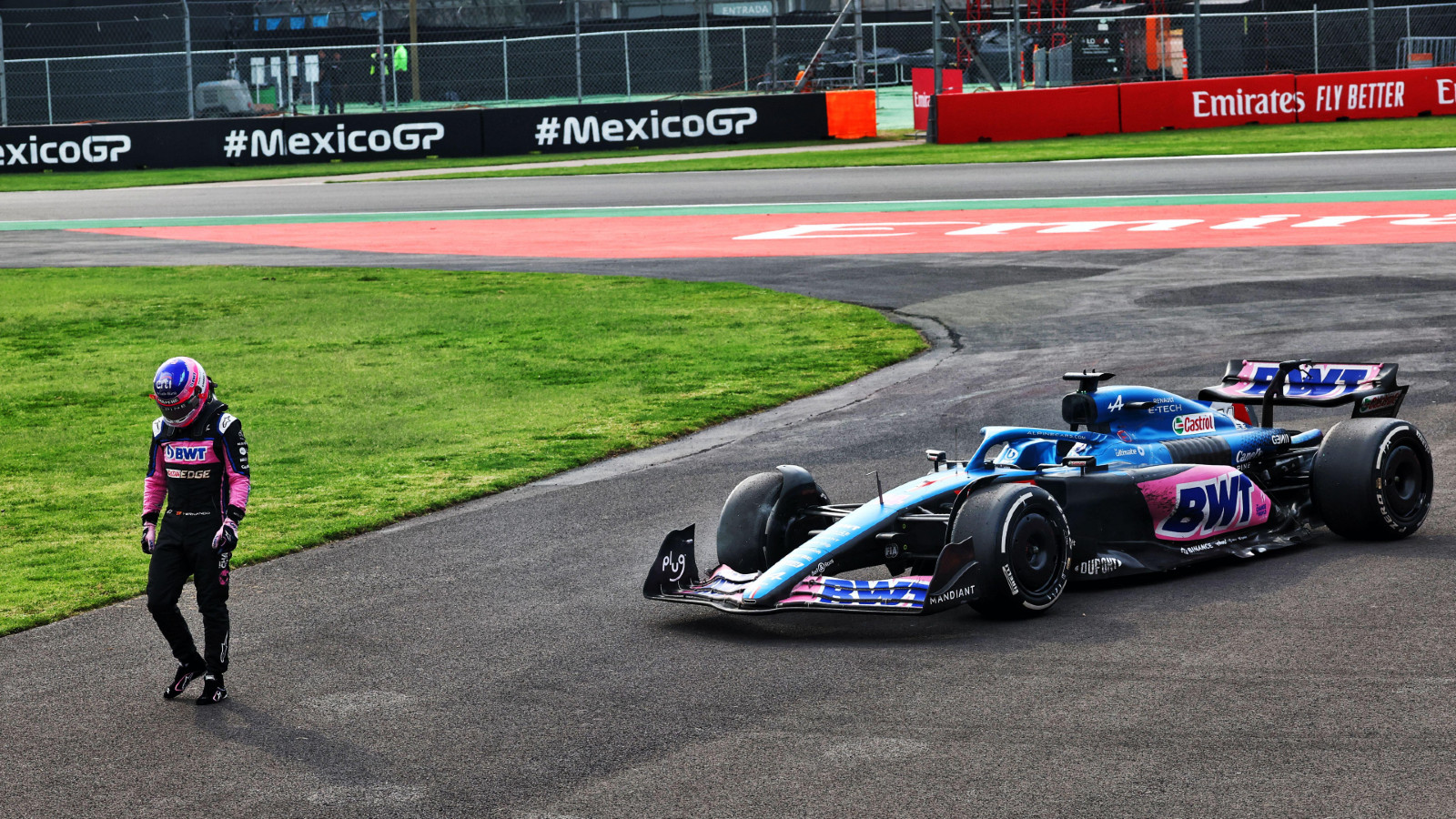 Jenson Button admits he finds it difficult to watch Fernando Alonso enduring continual reliability problems with Alpine this season.
Alonso has retired from five races this year, including three of the last five, with a suggestion that car breakdowns have cost him upwards of 60 points.
The latest failure came at the Mexican Grand Prix as the Renault engine went again, leaving the Spaniard a visibly frustrated figure as he left his anguished feelings in no doubt after climbing out of the car.
But at least the double former World Champion only has two more races in which to cross his fingers as he will then move on to join Aston Martin for 2023 and beyond.
Button and Alonso were team-mates at McLaren in 2015 and 2016 before the Briton's retirement.
The 2009 World Champion said he found it hard to see the pain his former colleague was experiencing as he strives to add more positive results to his resume in the autumn of an F1 career that began in 2001 – which was Button's second season on the grid.
"It's a tricky one," the 42-year-old Briton told Sky Sports F1's Any Driven Monday.
"Fernando seemed very positive on the radio when he came in for his tyre stop, the team were like 'let's go for the hard, it seems to be working' and Fernando was like 'yeah, let's do it'. And he seemed really up for the challenge.
"So it's amazing how quickly you can shift from having a great race to suddenly disaster, and he had an issue with his power unit and then it finally let go coming into Turn 1 once he had already been overtaken by a couple of people and one being his team-mate (Esteban Ocon), which you never like as a driver.
"So a toughie for Fernando and on the radio, he was a calm Fernando compared to what we've seen before – but then he let it rip when he got out of the car."
Button feels the reliability troubles are particularly excruciating for a driver who is still showing as much "passion" for the sport as when he won his two World Championships in 2005 and 2006.
"It's tough to see from a driver of his calibre having all these issues when he's driving still at his best at 41 years old," added Button.
"He's such a talent still, Fernando. He's got so much passion and so much love for this sport, as you see from his emotion.
"It's tough to see him in this situation. I'm sure he's hoping next year he can find a package that's more reliable, first of all, and then he can sprinkle a bit of fairy dust, which I'm sure he will, to make the (Aston Martin) car competitive."
Read more: Fernando Alonso wants to team up with Max Verstappen for tilt at Le Mans