Button doubts Renault is 'what Alonso's looking for'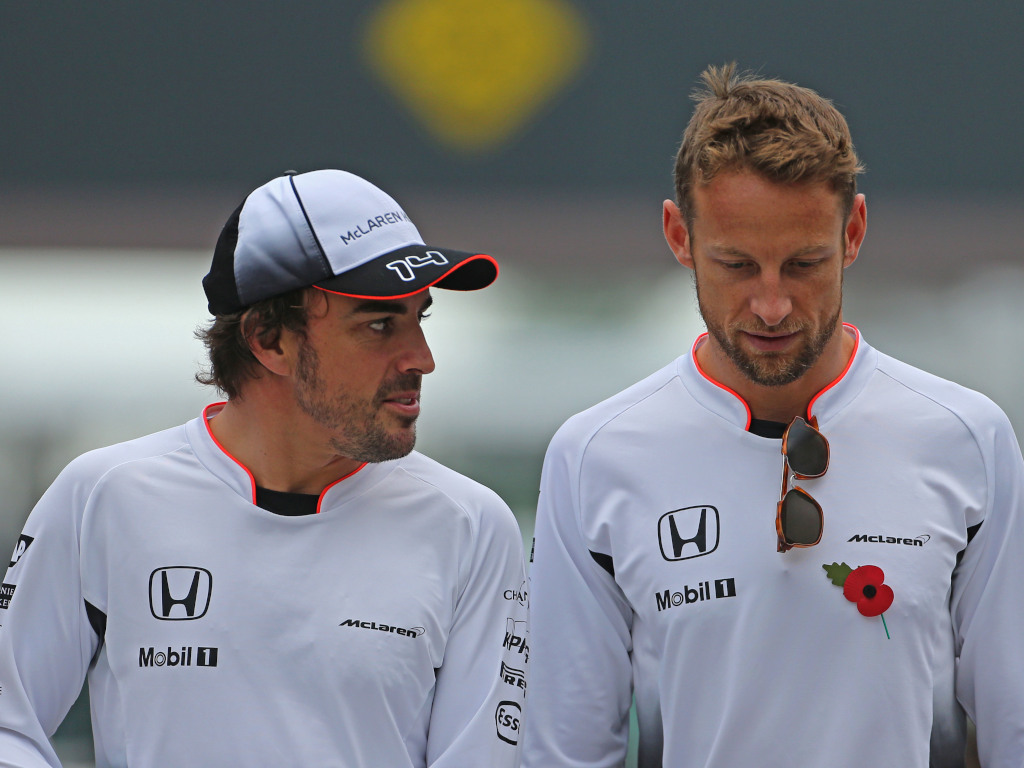 Jenson Button has joined the ever-growing list of those who doubt that Fernando Alonso will return to Formula 1 with Renault in 2021.
Renault are in need of a new driver next season as Daniel Ricciardo is jumping ship to McLaren, who needed to find a replacement for the Ferrari-bound Carlos Sainz once Sebastian Vettel's Ferrari exit was confirmed.
Alonso is the name that is being constantly linked with Renault and the latest reports suggest he has signed a pre-agreement with the team.
But Button, like Alonso's ex-boss Zak Brown and former team-mate Felipe Massa, doubts that the Spaniard will be tempted to join a team that still has to fight its way out Formula 1's midfield battle.
"I think if Renault were close to the front and he could see that in 2021 or 2022, there are chances of podiums and wins, I think he would jump at the chance if he had the option," Button said on Sky Sports F1.
"But I think it's going to be a longer process than that if they do get to the front. It's probably going to be four-plus years. He doesn't have that time, and he's not willing to put in that time I don't think.
"I'm just not sure this is the right opportunity for him. I think if he was able to get into one of the top three teams, of course, he would jump at the chance because he can show his speed.
"He hasn't lost it at 38 years old. But building a team again for three or four years? I don't think that's what Fernando is looking for."
Meanwhile, Alonso's manager, Flavio Briatore, has suggested that the two-time World Champion is ready to return after using his year away from the sport as a "detox".
Follow us on Twitter @Planet_F1 and like our Facebook page.