Button: Alonso will be 'team player' at Renault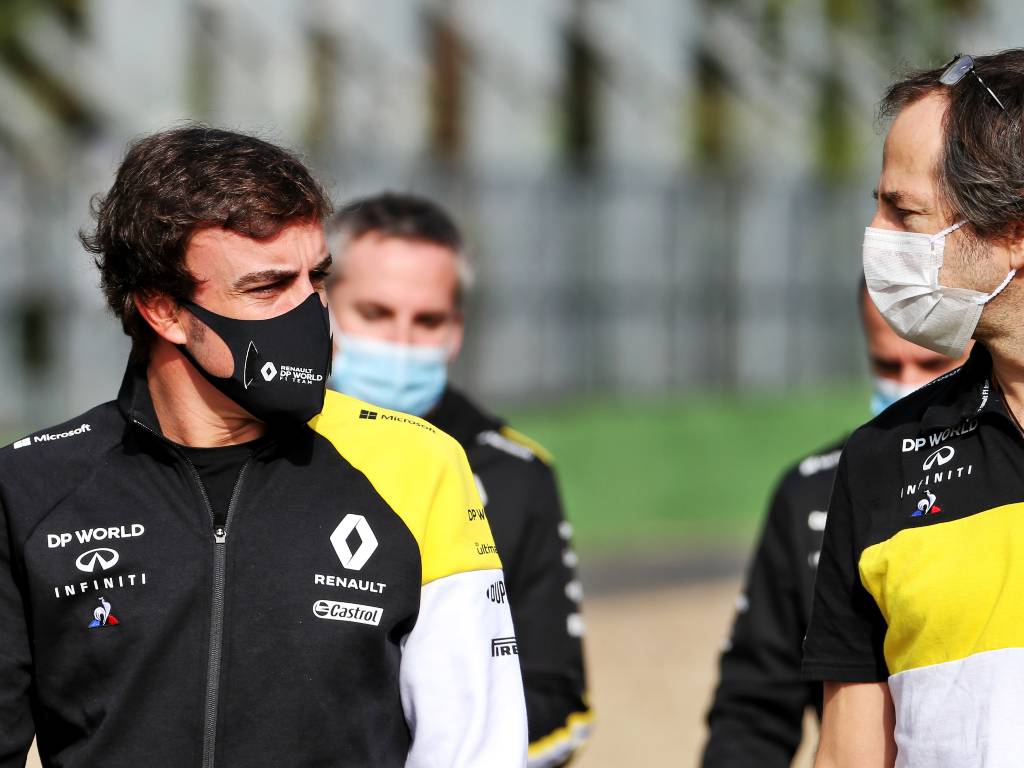 Jenson Button thinks Fernando Alonso will be "much more of a team player" when he returns to F1 with Renault after two years away.
The Spaniard left McLaren at the end of 2018 and has been dabbling in other motorsport categories since then, such as competing in the Le Mans 24-Hour Race, the Indianapolis 500 and the Dakar Rally.
In citing the example of Kimi Raikkonen, who took a sabbatical from Formula 1 to participate in rallies and NASCAR, Button believes Alonso, a fellow World Champion, will come back refreshed and more prepared to play the team game than in the past.
"[Raikkonen] got away from F1 and spent a few years away and realised how good F1 is," Button, who was Alonso's team-mate at McLaren in 2015, told Autosport.
"That's why they go back, and that's why Fernando is going back. It definitely helped him and Fernando will come back a better driver as well, I think.
"Whether he's more skilled as a racing driver, or if it's the way he works with the team, I think he will be very different.
"It will be interesting to see because the Fernando from four years ago or three years ago, you wouldn't want in your team.
"But now I think he's much more of a team player, and understands that it's necessary to succeed."
Alonso is returning to Renault, with whom he won both of his world titles in 2005 and 2006, for a third spell as replacement for Daniel Ricciardo when he moves on to McLaren.
The 39-year-old recently spent the first two days of the Emilia Romagna Grand Prix weekend at Imola with the team, has driven the current Renault on a filming day at Barcelona and also spent four days in the 2018 car at Bahrain and Abu Dhabi as he readjusts to F1 machinery.
My friendship with R.S.18. continues to grow 🖤💛@RenaultF1Team #f1 #RSspirit pic.twitter.com/1gcoKF2aYT

— Fernando Alonso (@alo_oficial) November 16, 2020
Get your hands on the official Renault 2020 collection via the Formula 1 store
In terms of his own career, Button, who retired at the end of 2016, now wishes he had "done a couple more years" – even though he had tried to call it a day after the 2014 campaign.
"At the end of 2014 I said to my mates 'I'm going to retire, I've had enough' and they said 'no, no, no, just do one more year'," said the 40-year-old.
"Okay, so end of 2015, I had a good year but I thought, 'no, I want to get out'. They said 'no, just one more year'.
"In 2016, halfway through the year, it was game over and that's when I knew it was the right time because, before the end of the year, I had already decided it was too much.
"It was the right time to retire. Should I have gone back and done a year or two? Maybe."
Follow us on Twitter @Planet_F1 and like our Facebook page