Button: Ferrari chose wrong if they want No.2 driver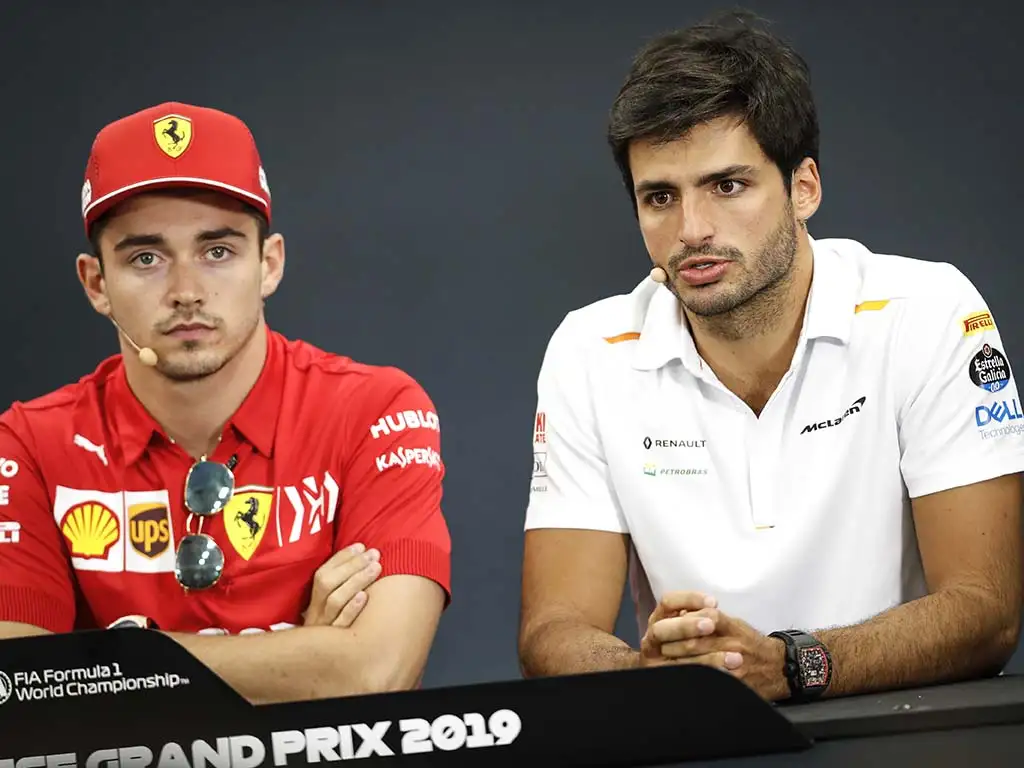 Jenson Button feels Ferrari could be "mistaken" if they think Carlos Sainz will be happy to play a secondary role to Charles Leclerc at the Scuderia.
After the clashes between Leclerc and Sebastian Vettel in 2019, there is a feeling that Ferrari securing Sainz from 2021 is another sign that Leclerc is the main man and that the Spaniard will be joining to act as somewhat of a rear-gunner to him.
But 2009 World Champion has questioned whether that potential dynamic will actually play out because he does not feel Sainz has that particular mentality and he will instead give Leclerc "a run for his money".
"That's a really tricky one to answer," Button told Sky F1 when asked if Ferrari had made the right decision to pick Sainz over Ricciardo.
"If Mattia Binotto has gone for Carlos because he thinks he is a good pair of hands and won't give Charles a run for his money then I think he is mistaken.
"I think that Carlos is a winner like his father, he wants to go out there and do the best he can and wants to bring home a Championship.
"He's chosen the wrong person if he just wants a good atmosphere within the team. He's obviously a great character but he wants to win.
"We'll just have to see how it plays out as we are still in a really weird time at the moment. We haven't seen a Formula 1 car out on track in months and to make driver choices, when drivers haven't really been driving, is really unusual.
"By now it's mid-season, you see how the guys perform during that year, then you make your decision. You know, Vettel could have been four, five wins at this point and I'm sure the decision would have been different."
Follow us on Twitter @Planet_F1 and like our Facebook page.