Button on what Russell needs to avoid at Mercedes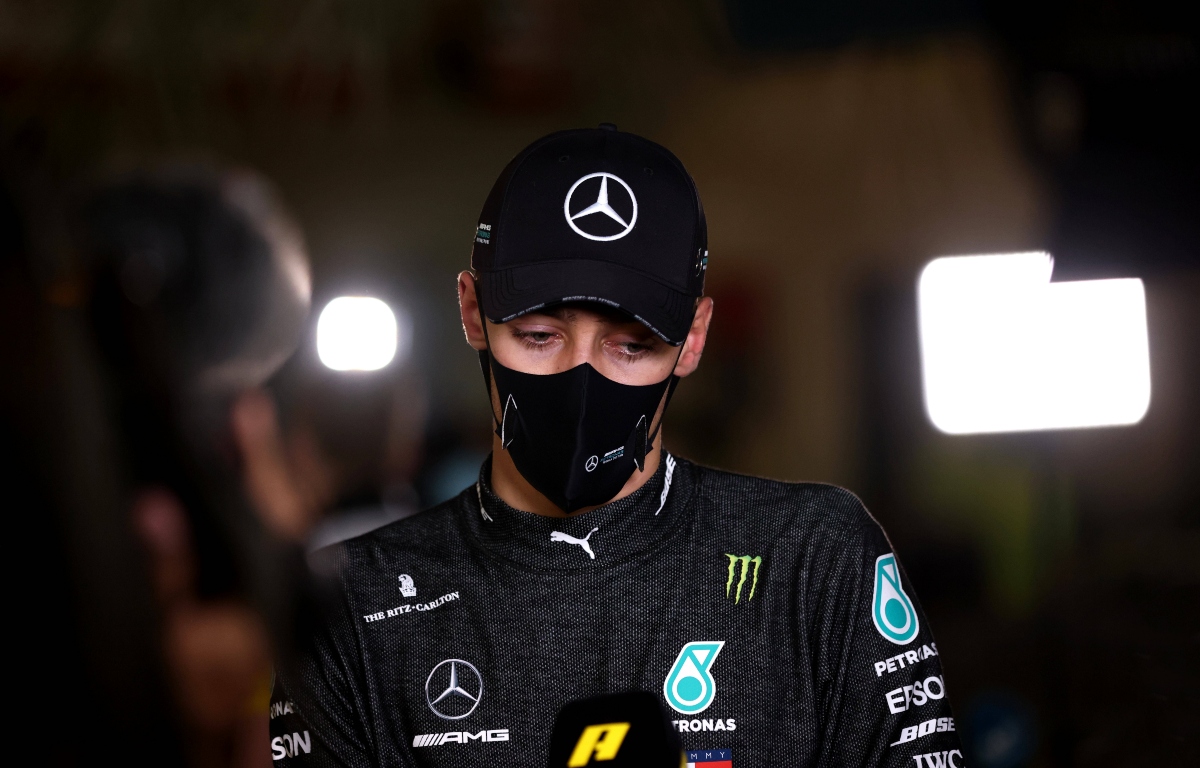 Jenson Button has said it is imperative that George Russell does "not put pressure on himself" at Mercedes in 2022.
Russell's effective three-year loan spell with Williams has come to an end following the conclusion of the 2021 campaign and will now embark on an exciting new challenge being team-mates with seven-time World Champion Lewis Hamilton at Mercedes.
How the dynamic will evolve between the two British drivers will be one of the most intriguing features of the 2022 campaign, and it hasn't taken pundits long after the huge controversial Abu Dhabi Grand Prix to start discussing the new Mercedes line-up.
Ahead of becoming a fully fledged Mercedes driver next year, Button had some words of advice for a driver who he has gotten to know pretty well this season in his advisor role at Williams.
"He's got to not put pressure on himself," Button told Sky Sports F1.
"He can't think 'I'm going to get in the car and be quicker than Lewis on day one'.
"He's got to build up to it, otherwise he's going to shoot himself in the foot. You can't be too confident alongside Lewis."
Another former team-mate of Hamilton's in the form of Nico Rosberg was asked how his old foe would respond in 2022 to the arrival of Russell.
He felt that was a difficult question to answer given he has no idea just how much Hamilton still enjoys racing in Formula 1 – even more so after seeing the title slip away from his grasp on the very last lap in Abu Dhabi.
"It is impossible to be in his head," Rosberg replied. "I don't know how much he's still enjoying it."
"I think the one little positive from the pandemic has been that it has become a little bit easier on the drivers, because there has been less PR, less media stuff, less sponsors. Even during a race weekend, things are lighter.
"Maybe that also plays a role and helps him extend a little bit."
Button, meanwhile, believes the 2021 campaign has seen the emergence of a different Hamilton to the one he used to know.
He added: "Lewis this year is a very different Lewis to previous years, he was very relaxed, very confident in his ability.
"If he was insecure in the past, that's gone, and we have got a very different Lewis. It feels like he found himself this year."
Rosberg's warning about Russell joining Mercedes
Nico Rosberg believes that Toto Wolff choosing George Russell is 'high risk'.