Button: Russell needs a move before Mercedes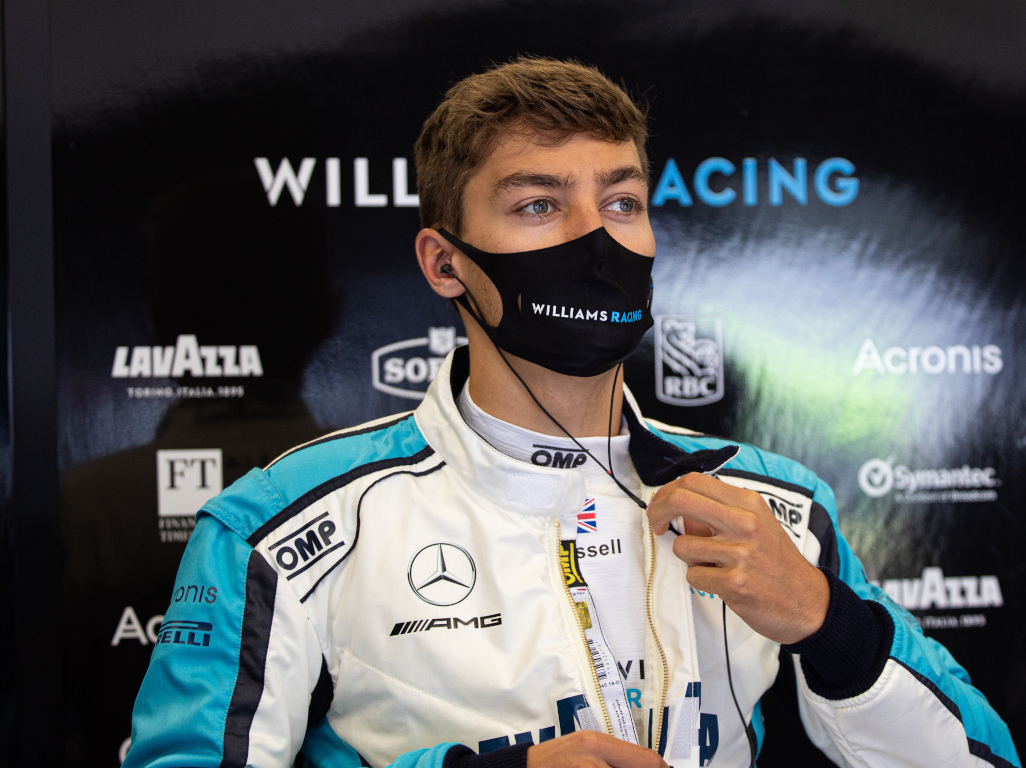 Jenson Button thinks that George Russell needs another stepping stone before joining the Mercedes senior team.
Russell is part of the Mercedes driver programme but he will not be in a Silver Arrows until at least 2022 as he will spend a third year at Williams next season.
The British driver has not been able to showcase his obvious talent due to the uncompetitive nature of the Williams car and there were plenty of those in support of him replacing Valtteri Bottas for 2021.
But before he makes the step up to the Mercedes team, Button thinks that a move to a fully-established midfield outfit alongside a competitive team-mate will act as the perfect training ground for him.
"Going up against Lewis is tough anyway but when you're that inexperienced it's really difficult," Button told Sky Sports F1.
"I would love to see him in kind of a Renault or Racing Point with a very competitive team-mate, going up against them, because he's confident, he has proven his speed, his fitness which you really need in Formula 1 now, and his feedback because Williams have made good progress from last year to this year.
"But we need to see him against someone that's also very competitive."
Button's thoughts were echoed by fellow Sky Sports pundit Damon Hill.
He added: "I think he's done amazingly well, he's had a bit of a leg-up this year with the performance of the Williams, he's very good at presenting himself and he's coping with all of it.
"But it's maybe a little bit too soon to be up the sharp end."
Head on over to the Formula 1 store for all your official George Russell merchandise
P20 ➡️ P12. Pace was decent today. The hard work will pay off 💪 pic.twitter.com/OMQ8suPPLJ

— George Russell (@GeorgeRussell63) August 2, 2020
Russell has made no secret of the fact that, while happy at Williams, he is frustrated he cannot fight higher up the order. He is still waiting to collect his first World Championship point after all.
But, he too has recently said he would have been up against it fighting Lewis Hamilton at this early stage of his Formula 1 career.
Speaking on the Beyond The Grid podcast, Russell said: "Being put in the car next to one of the best drivers ever, who's been in the same car, the same team for seven years, the same engineers – it would have been a tall order.
"I've got confidence and faith in myself [but] who knows how that would have gone.
"I've got full confidence in Mercedes that they are fully supporting me, they've made that clear from day one.
"Obviously a lot of people can think what they want following recent decisions but nothing has changed in my relationship with Toto [Wolff], with the guys at Mercedes."
Follow us on Twitter @Planet_F1, like our Facebook page and join us on Instagram!