Button hates being called 'former World Champion'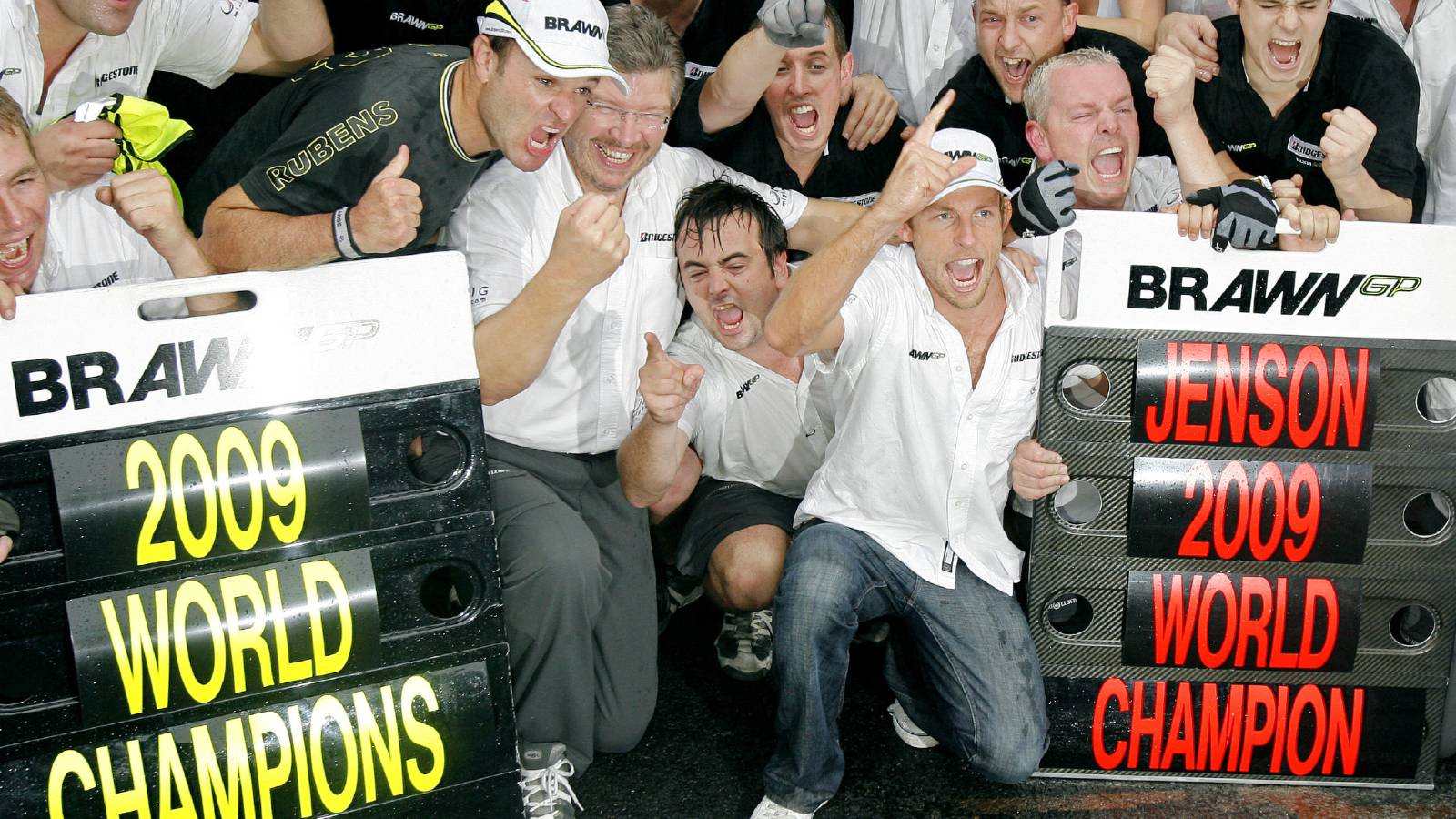 Jenson Button says he hates the term 'former World Champion' being applied to him – because in his eyes, it is something he will always be.
The Briton experienced the feeling of conquering the Formula 1 world just once, in 2009 when his Brawn team mastered a big regulation change – similar to what has come along this year – better than all of their rivals and hit the ground running.
By winning six of the first seven races and finishing third in the other, Button had built what proved to be an unassailable lead by midsummer and although he failed to claim any more victories that season, he could not be caught despite a strong finish by Sebastian Vettel.
Like Nico Rosberg, Kimi Raikkonen, Jacques Villeneuve, Damon Hill and Nigel Mansell from the 1990s onwards, Button ended his career as a one-time-only Drivers' champion.
And along with everyone except Max Verstappen, he can be referred to as a "former World Champion" – but that past-tense description is not one the 42-year-old wants to hear.
"The World Championship lives with you forever," Button told the Gentlemen's Journal. "And I'll never be a former World Champion. I hate it when people say that. I am a World Champion, you can't take that away from me!"
Discussing the emotions of that 2009 success, he added: "It was more of a relief. It had been a tough year, a great year at the beginning and then sort of a slump through the year, and then a great ending.
"But when you wake up in the morning, you think 'damn, I'm a World Champion', you don't think about the race wins."
These days, Button's involvement in F1 is limited to serving as an advisor to the Williams team, for whom he first drove in the series, and broadcasting for Sky Sports at selected races.
He has plenty of other commitments, being a US-based father of two and involvement as a team manager in the Extreme E series to name but two.
"I don't miss Formula 1," said Button. "It's at the pinnacle of the sport, but I don't miss 23 races travelling around the world."
"It's kind of a dangerous place to put yourself. I came into Formula 1 at 20 and when I left at 36, I hadn't really learned a lot about life. I had to do a lot of growing up."
Read Jenson Button's full interview on thegentlemansjournal.com