Button names his 'ideal' team-mate on today's grid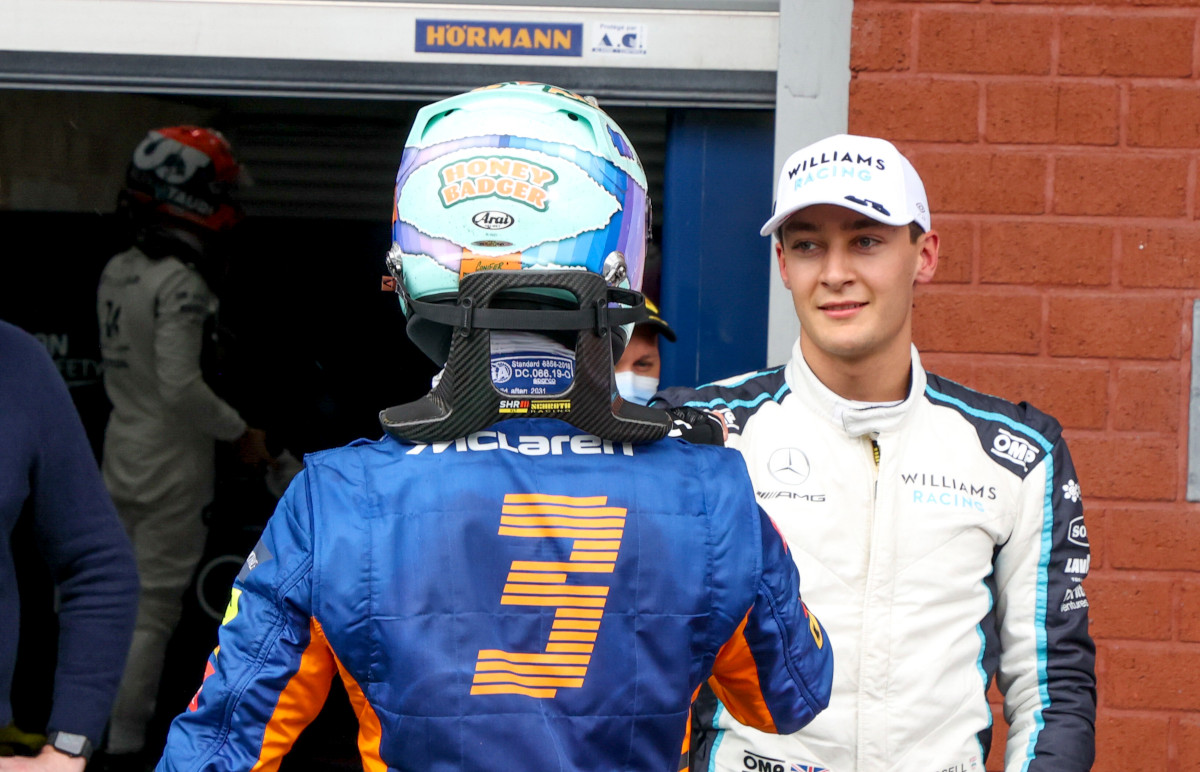 Given a choice of any team-mate on today's grid, Jenson Button says he would pick either George Russell or Daniel Ricciardo.
Former F1 driver Button has been team-mates with two drivers still racing in Formula 1, Lewis Hamilton and Fernando Alonso, and has spoken favourably of his relationship with both.
However, if given the choice of team-mate, the Briton would go in a different direction.
Asked by the Evening Standard who would be his "ideal" team-mate, he replied: "It's a tricky one. George Russell is pretty exceptional.
"I think he's extremely quick but also has his head screwed on, he's intelligent and knows where he needs to work and improve himself every weekend.
"Or Daniel Riccardo because he's a lot of fun, he's a good friend and he definitely embraces the Drive to Survive life."
Like Ricciardo, the 41-year-old is also a fan of Drive to Survive, which recently came in for some stick from Max Verstappen.
The Red Bull driver said in Austin: "They faked a few rivalries which don't really exist. I'm not really a dramatic show kind of person. I just want facts and real things to happen."
As such, he opted out of the fourth season which is currently being filmed.
"I decided to not be a part of it and did not give any more interviews after that because then there is nothing you can show," Verstappen added.
Button, though, reckons the Netflix docuseries about Formula 1 has done a lot for the sport.
"I think it's great. It's bringing a very different crowd to Formula 1, especially in America where I live," he said.
"It's amazing the amount of people who say 'I've suddenly got into F1 because of Drive to Survive'. The sport needs to break America. It's the only country that doesn't embrace Formula 1, but it's starting to.
"We have the Austin Grand Prix then next year we have the Miami Grand Prix, and we have two teams now owned by American companies. So there's a lot more interest, which is great.
"Some of it is down to Drive to Survive but I also think it's just down to the individuals – the drivers becoming bigger, on social media a lot more and getting a lot more interest in the sport.
"Drive to Survive is behind the scenes and adds excitement. Some of it's real, some of it is put on for the cameras but it definitely adds a bit of spice to F1."
Drive to Survive: Good or bad for F1?
Is Drive to Survive good or bad for Formula 1?