Button: 'Maybe Hamilton thinks his career is over'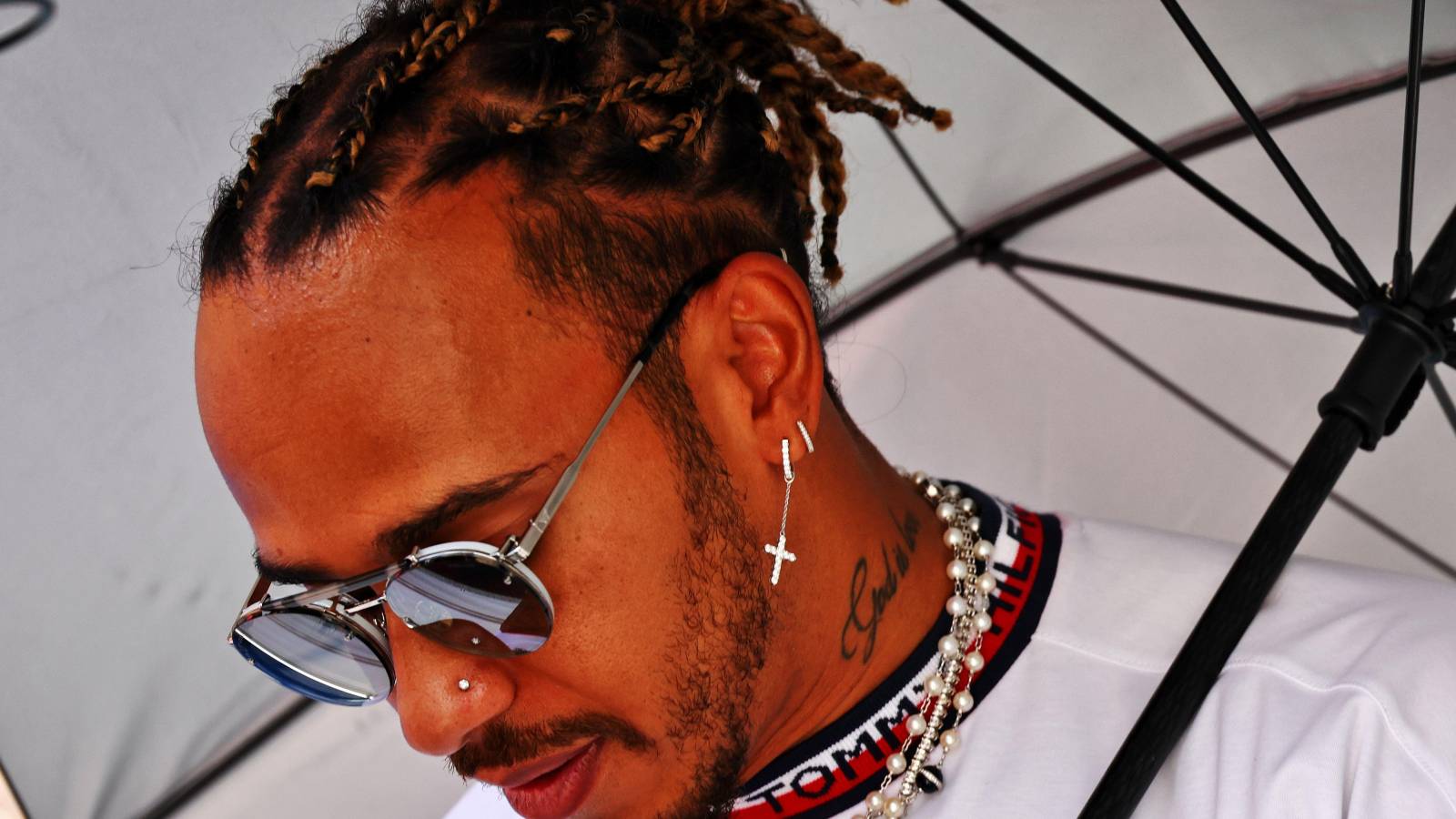 Jenson Button says his former team-mate Lewis Hamilton would be competitive again in the right car – if he wants to keep going.
The Lewis Hamilton-Mercedes partnership has produced unparalleled success in Formula 1, Hamilton having collected six of his seven Drivers' Championships behind the wheel of a Mercedes  including four in succession from 2017-20.
But the seven-time champion now finds himself in unfamiliar territory behind the wheel of the W13, a Mercedes challenger which at this stage is not competitive enough to put Hamilton in the Drivers' title picture.
Hamilton has also struggled in terms of keeping his place as the lead Mercedes driver, new team-mate George Russell having scored 84 points to Hamilton's 50 across the opening seven rounds.
Under contract until the end of 2023, Hamilton says he still gets the "pleasure" from racing in Formula 1 even though he is not in the 2022 title fight, so does not yet wish to quit.
However, even though Button is confident his former McLaren team-mate would excel again in a leading car, he suggests Hamilton could be "hurt mentally" by the experiences so far in 2022 alongside Russell.
At this stage, he questions whether Hamilton sees himself fighting on for another chance to race at the front in Formula 1.
Speaking on 'The Chris Evans Show' on Virgin Radio, Button, quoted by GPFans, said: "I think the big shift for Lewis is he's driving a car that isn't competitive in his world.
"He's been fighting for the World Championship since 2014 and his team-mate has come, young upstart George Russell, and he's been competitive.
"Because George is driving a car that's actually better than he was used to [at Williams], it's given him confidence and he can push a bit harder.
"Whereas Lewis has probably not got so much confidence in the car to be able to extract the maximum out of it.
"And when you've had a few bad races, it hurts mentally. This is a mental sport. It's not just physical.
"Lewis, as we all know, is one of the best in the world, if not the best in the world at driving a Formula 1 car.
"He will be competitive again – if he wants to be. That's the thing. Maybe he thinks his career is over and he wants to go and do something else. Who knows?
"But Lewis, if he has a car that's good enough to win, he will win races."
Mercedes unlikely to be 'transformed' in Baku
While Mercedes driver George Russell feels they'll be able to have a better weekend than the one in Monaco, it still may not be enough to challenge for the win.