Jenson Button believes Lewis Hamilton has totally reinvented his race craft in the time since they raced together at McLaren.
Button joined McLaren ahead of the 2010 season and partnered Hamilton until the end of 2012.
The duo proved to be a very productive partnership, but Button said the Hamilton he raced against was nothing compared to the six-time World Champion of today that drives for the dominant Mercedes team.
Back when the Britons were together at McLaren, Button said Hamilton was "lightning" in qualifying but less convincing on a race day. Now, that could not be further from the truth.
"You look at his race pace compared to Valtteri [Bottas], Lewis is a different Lewis to what I knew," said Button as part of the Collecting Cars podcast.
"Lewis, when I knew him, was lightning quick in qualifying, like Valtteri can be. In the race he was quick, sometimes he could get one over on you, but a lot of the time he would make mistakes or he wouldn't understand how to get from A to B as quick as possible.
"He'd try to do every lap as fast as he could and he'd destroy tyres, over-use fuel, choose the wrong strategy.
"But now it's a completely different Lewis, he doesn't do that. And also because he doesn't have a Max Verstappen pushing him, he doesn't have a Nico Rosberg pushing him either."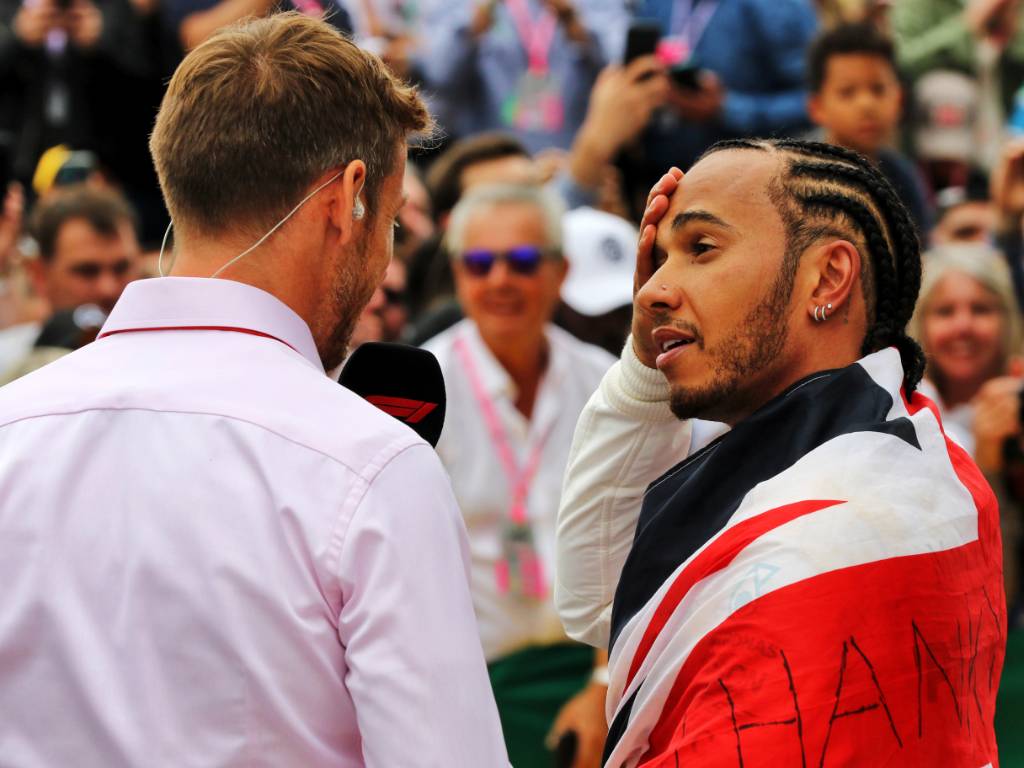 Hamilton won one World Championship with McLaren in 2008, but Button feels either of them could have won the title during their time together at the Woking outfit if the other had played a supporting role rather than the pair of them scrapping for the gold.
"He beat me in qualifying, he won more races than me. I think I won eight races and he won 10 races," said Button.
"So it was pretty close. We had a lot of great races in our time together. For me he was quicker than me in qualifying. I outqualified him a few times, but in the race that's when I would come into my own and I knew how to work with the car, work with the tyres, work the strategy in mixed conditions especially.
"I loved our fights and it was sad when he left the team. And I wish I had the opportunity to race against him in a winning car, a Championship-winning car. We weren't good enough to win the Championship.
"To be fair though, if one of us wasn't in the other car we might have won the Championship. We took so many wins off each other.
"One year we won six races, three each…imagine if the other guy wasn't there."
So with that in mind, Mercedes' approach with Bottas as Hamilton's number two makes sense.
"Mercedes, I don't think anyone will beat them for many years to come," said Button.
"What a team, I mean what a team! Lewis, it's phenomenal what he has achieved, but what a team.
"They have won every year since 2014, every year of hybrid."
Get your hands on the official Mercedes 2020 collection via the Formula 1 store
Of course, Button could have been driving a Mercedes himself in 2010 after they bought the Brawn outfit, but he chose to walk away and join Hamilton at McLaren.
He recalled: "I remember being sat in a hotel room [with Ross Brawn] after we won the Championship, we were in Dubai, we were sat there and were discussing 2010, he said 'Nico Rosberg is going to be your team-mate and Mercedes are going to buy the team, but they're not going to fund the team, they're going to buy the team and it will be funded by sponsorship money'.
"I thought 'okay, that's kind of interesting', but for me I felt it wasn't the right place to be because McLaren had come strong at the end of the season, they had the budget and you look at their history as well of winning over the years."
Follow us on Twitter @Planet_F1, like our Facebook page and join us on Instagram!