Button can't see Hamilton walking away from F1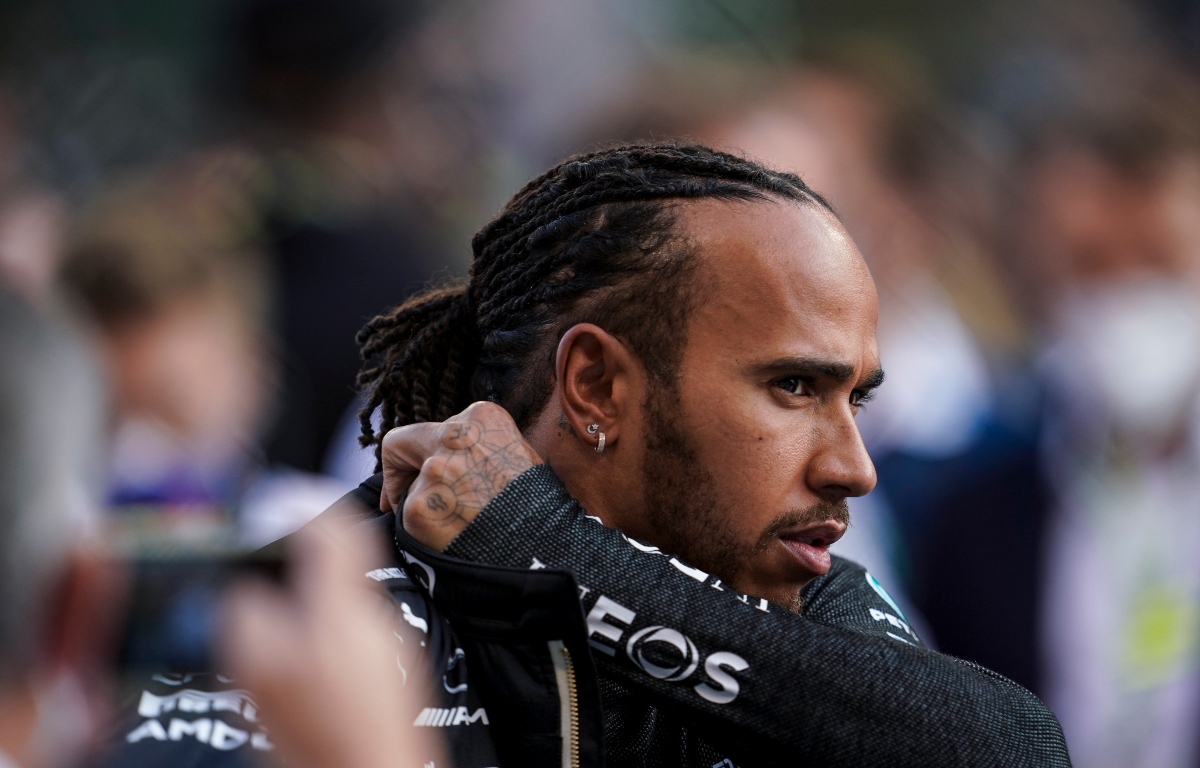 Jenson Button expects Mercedes' Lewis Hamilton to come back fighting in 2022 rather than walk away from the sport. 
Following the controversial manner in which the Mercedes driver missed out on winning his eighth World Championship and his public silence since then, there has been talk about his future.
Some have suggested he's going to retire from the sport, and team principal Toto Wolff didn't rule it out when asked, admitting both felt "disillusioned" due to the events of the season finale.
"Lewis and I are disillusioned at the moment," said the Austrian.
"Not disillusioned of the sport, we love this sport with every bone in our body, and we love it because the stopwatch never lies.
"But if we break that fundamental principle of sporting fairness and authenticity of the sport, then suddenly the stopwatch doesn't become relevant anymore because we are exposed to random decision making, and it's clear you fall out of love with it.
"You start to question that if all the work you have been putting in, all the sweat, tears and blood can actually be demonstrated, in terms of bringing the best possible performances on track because it can be taken away randomly.
"So it's going to take a long time for us to digest what happened on Sunday. I don't think we will ever get over it. That's not possible, and certainly not for him as a driver.
"I very much hope the two of us, and the rest of the team, work through the events, and we can, with the FIA and F1, utilise the situation to improve the sport going forward."
While Button, Hamilton's former team-mate, thinks the 36-year-old retiring is a possibility though, he ultimately expects him to stick around and seek revenge in 2022.
"Anything's possible, as we all know in sport. We're very emotional characters and tensions run high, so anything's possible," he told Sky Sports.
"But, personally, as much as I don't know Lewis that well now – I knew him seven [or] eight years ago, but I wouldn't see him walking away. Especially if he's just lost the World Championship, I think he'll come back fighting next year and it will be 'game on' in March.
"Hopefully it won't be just Lewis and Max fighting for the championship, hopefully there will be a few other guys from different teams up and down the grid as well."
The last photo of the 2021 season in our archives… #f1 pic.twitter.com/TV6s8vvn4z

— PlanetF1 (@Planet_F1) December 17, 2021
With widespread regulation changes coming into play, many are optimistic that the pecking order will be less clear cut next year and drivers from outside Red Bull and Mercedes can challenge at the front.
Button isn't so sure though and isn't expecting a season as exciting as the one we've just had.
"I think having another season just like this is very difficult. We've never seen it before," he added.
"Normally in an F1 season you'll have seven, eight fantastic races and the others are good, but not exciting. Whereas last year, every race there was something happening.
"We'll see. It's a massive regulation change, I'm sure one team is going to find something different than the others.
"It's more challenging next year for the teams, and these cars are not going to be easy to drive either, so I can't wait to see what the best in the world are going to do with this machinery."
Can Verstappen and Hamilton put their disagreements behind them?
Things got pretty heated between Max Verstappen and Lewis Hamilton in 2021, but can they now put all of that behind them?