Jenson Button has labelled Lewis Hamilton "the cleanest guy" he has ever raced against saying he doesn't "play games" or "play dirty".
The two British Formula 1 World Champions were team-mates together at McLaren from 2010 to 2012 but were not the closest of friends despite their shared nationalities.
There is mutual respect between the pair, though, and Button had some high praise for his former team-mates when asked about him in an interview with GQ Magazine.
I think he's quite a shy character," Button said. "You can probably see that.
"I don't know Lewis now that well. Lewis in 2012 was an extremely talented driver, whose whole life was about racing.
"I had to work so hard to beat him, and obviously it didn't happen all the time.
"But it happened enough that I was happy with what I achieved. On balance he out-qualified me, but I could race him, and use my head because it wasn't all about driving flat-out in a grand prix. It isn't now.
"But Lewis has learnt a lot since then. He's always looking after the tyres, the fuel, the car… he knows what he's doing.
"He's in a position now where he can relax and think about other things in addition to driving the car. He can be very outspoken and I think it's great that he is. It will help the sport and the diversity of the sport.
"Whether or not you're a fan of Lewis as a person, you should definitely be a fan of him as a driver. He is exceptionally talented, and he does not play games. He will never play dirty. In fact, I think he's the cleanest guy I ever raced against."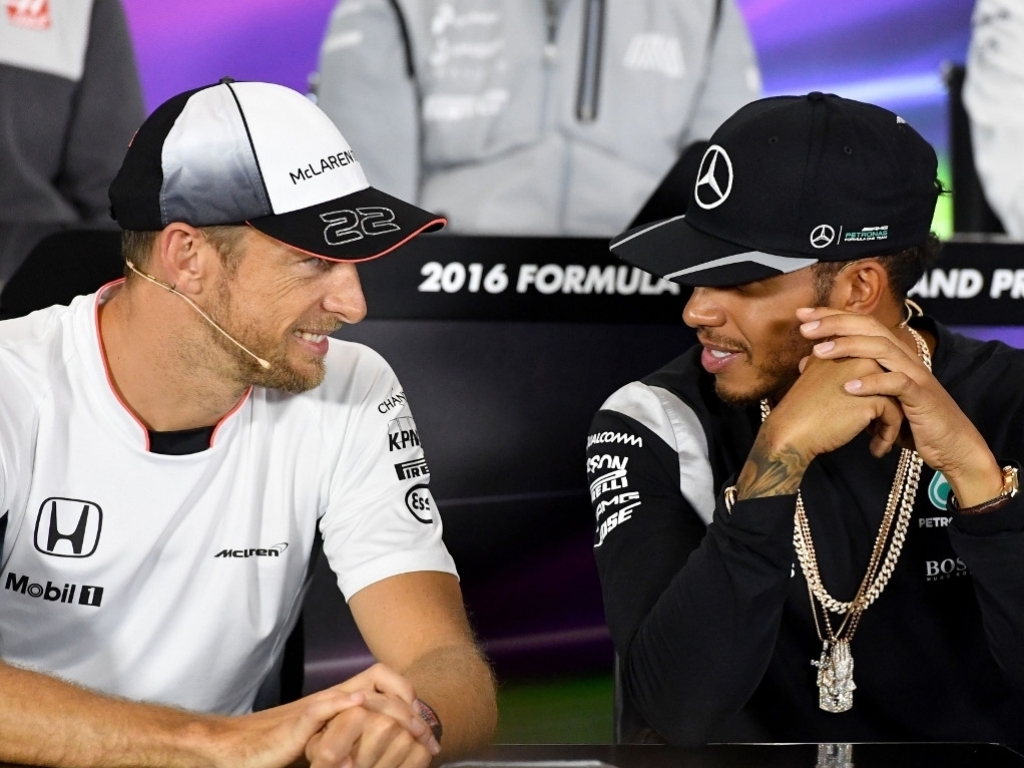 Button also gave a fascinating insight into the mental pressure drivers in Formula 1 face, drawing upon his own experiences.
"Every sport has its physical side. People understand you've got to train really hard," he said.
"You can see the physique on a 100m sprinter, for example. I'm never going to look like that… but the mental side of it is more difficult to quantify, and in motor racing, your head needs to be in the right place.
"Gasly's head wasn't in the right place last year, and now it is, and he's performing. I went through moments in my career where my head would drop, I'd look at myself in the mirror and think, 'Why am I not quick enough? Why am I not doing as good a job as Giancarlo Fisichella in that shitbox car we had [in 2001]'
"I wasn't working hard enough on the engineering side of things. I was getting depressed, really.
"The car didn't help, but my team-mate did a better job. I learnt so much that year. I probably wouldn't have been an F1 world champion without the experience of that year. It could also have broken me. Flavio [Briatore, Benetton team boss] was tough on me, but I needed it."
Follow us on Twitter @Planet_F1, like our Facebook page and join us on Instagram!