'A very different Lewis Hamilton view on George Russell if he was five years younger'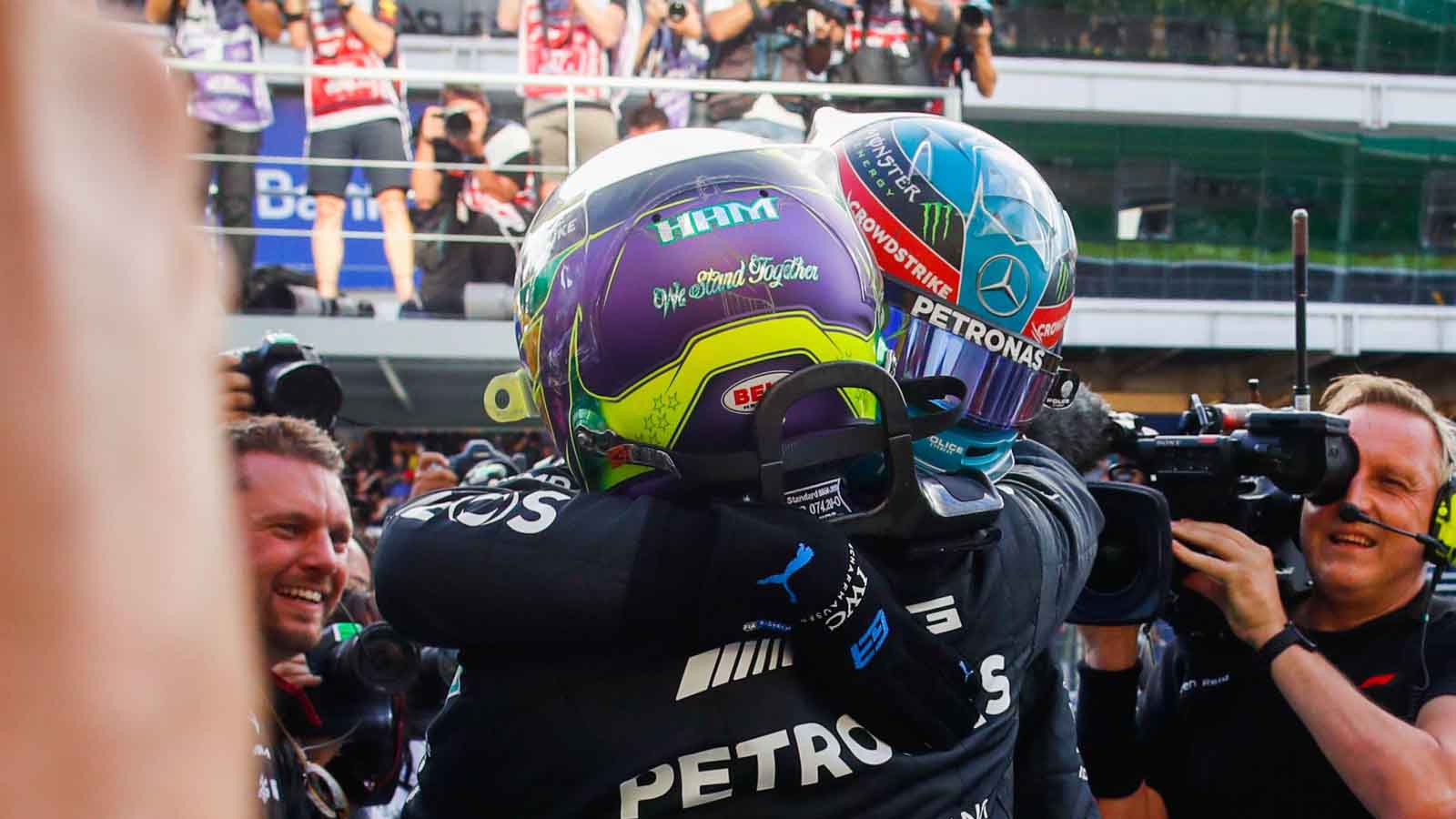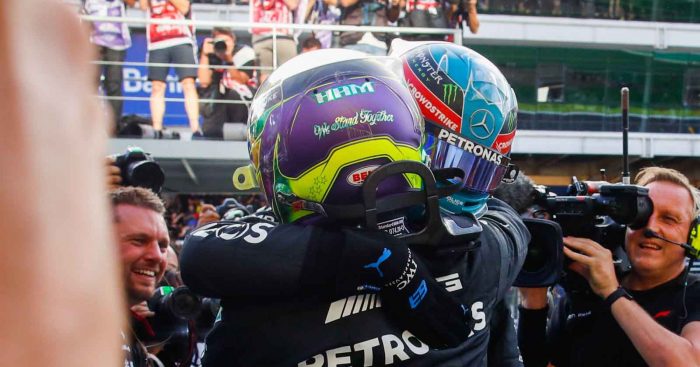 Jenson Button believes Lewis Hamilton is a lot more magnanimous towards George Russell for his success this season than he would have been five years earlier.
While Russell had the advantage over Hamilton in the first half the season, the seven-time World Champion conducting the majority of Mercedes' experiments as they tried to resolve the many issues they'd found with their W13, it is the elder Briton who came to the fore in the second half of the season.
That, at least, was until the Sao Paulo Grand Prix.
That Sunday Russell secured Mercedes first win of the championship, leading Hamilton home in a 1-2 result.
As such Russell moved 25 points clear of his team-mate and, this Sunday in Abu Dhabi, will most likely be declared only the third team-mate to have ever beaten Hamilton in the F1 Drivers' Championship.
"Obviously Lewis doesn't want George beating him because Lewis wants to win every race," Button told Any Driven Monday. "As a racing driver that's the way you're programmed.
"But for Lewis, I think five years earlier if George came into the team, we'd see a very different Lewis Hamilton in terms of his views on his team-mate and his opinions on him.
"But Lewis is such a rounded character now in terms of the way that he goes racing.
"He's had so much success in the sport and he probably won't be racing for so many years so he's probably thinking 'this guy is basically as good as it gets for people in their 20s right now. I'm in my late 30s and I'm still able to fight him or even beat him'.
"So yeah, I think Lewis is very comfortable within himself."
The 2009 World Champion believes Mercedes have a great pairing in Russell and Hamilton, who was Button's team-mate for three seasons, as they are open to working together for the better of the team.
"It is a really good driver pairing," he continued. "They're both very respectful and that's the first thing you need to be respectful and to be telling the truth in terms of set-up and what have you, be open with your opinions.
"That's the only way they're going to work together and build as a team."
One last chance for Hamilton to win this season
Hamilton has one last opportunity to win his first race of the season, Abu Dhabi, otherwise he'll record his first win-less season ever in Formula 1.
After Russell won in Brazil, Mercedes go into the season finale full of confidence as they now know they have a race-winning car on their hands.
But with the team insisting their drivers are free to race, even if Mercedes dominate the weekend it doesn't mean Hamilton will be the one who wins.
"I think Lewis doesn't need any prioritisation, and it's not what he ever would want," said team boss Toto Wolff.
"I think that he mentioned before that this record of winning a race in every single season, that is less of a priority for him."
However, that's easier said than done. The gloves could come off on Sunday if Mercedes find themselves 1-2 although, having said that, there won't be many surprised looks if Russell makes a small mistake that allows Hamilton through.
It's a 15-year winning-streak. No one at Mercedes really wants that to end if they can do something about it.
Read more: Mercedes will not prioritise extending Lewis Hamilton victory record in Abu Dhabi