Jenson Button doubts F1 2023 will be 'straightforward win' for Max Verstappen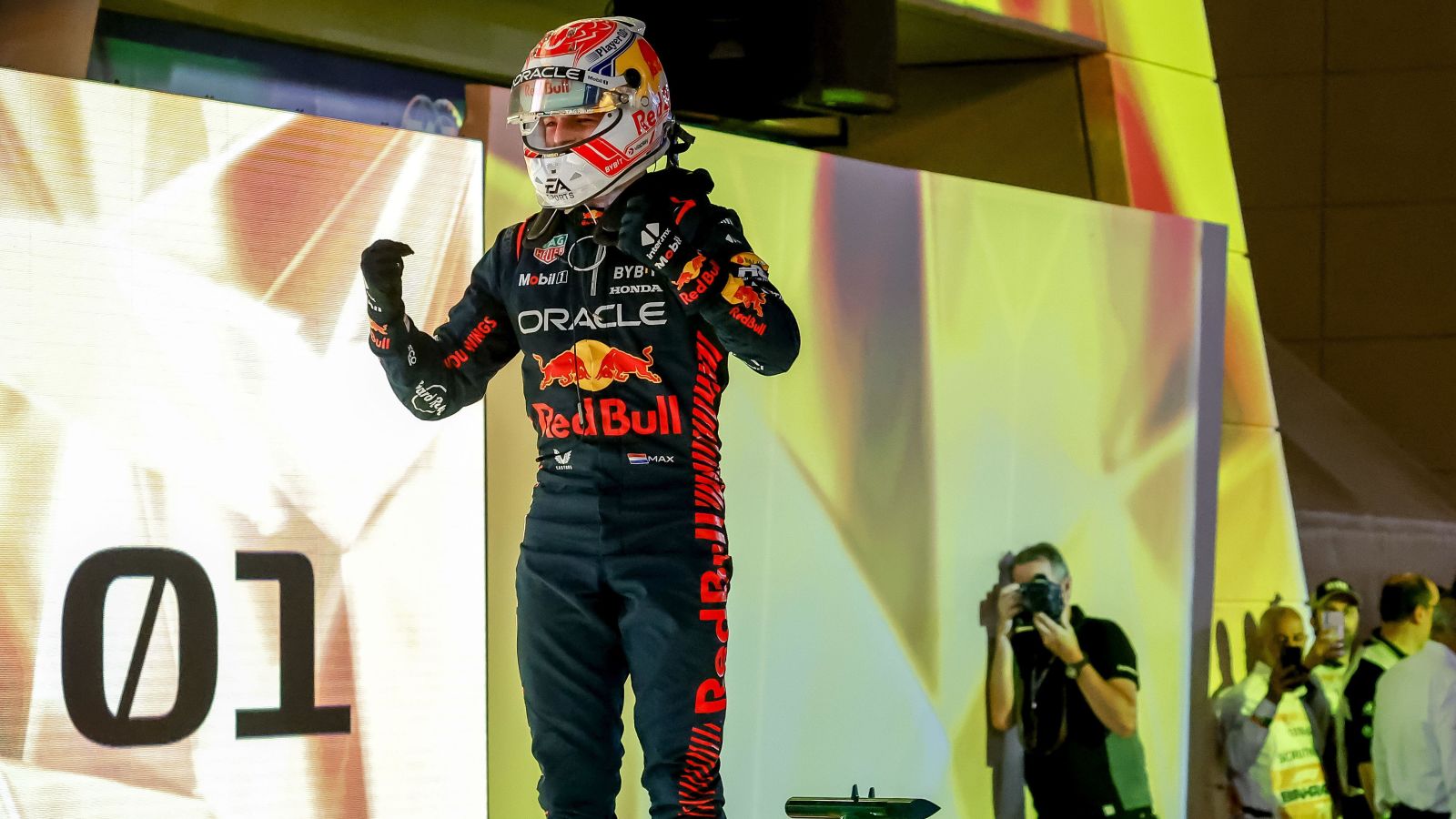 Jenson Button does not believe the F1 2023 season will be a "walk in the park" for Max Verstappen and Red Bull, with plenty of challenges still to come this year.
Verstappen eased away from the rest of the pack in the Bahrain Grand Prix, well clear of team-mate Sergio Perez in second and 38 seconds ahead of third-placed Fernando Alonso as he and Red Bull looked untroubled in taking victory at the 2023 season-opener last weekend.
Many have taken that performance as an ominous sign of Verstappen and Red Bull's capabilities this season, with the RB19 looking to hold a significant advantage in race trim over its competitors at this early stage of the season.
But with 22 races still to come this year and a variety of circuits on which to race, as well as cars to be developed as the season progresses, Button does not see the outcome of this year's World Championship as a foregone conclusion, and felt the entertainment behind the leader made for an enjoyable Bahrain Grand Prix nonetheless.
"I know that a lot of drivers have said, 'well, it's going to be an easy championship for Red Bull and Max', but how can you say that? We've only tested at one track, we've only raced at one track," Button explained, as per Motorsport.com.
"And we all know that Bahrain is very unique in the way that the cars work there. It's a heavy braking, traction circuit, it's not so much about high-speed.
PlanetF1.com recommends
Mika Hakkinen rates Lando Norris 'on same level' as Max Verstappen
Helmut Marko discusses his Red Bull future: 'I can stop at any time'
Jenson Button would be open to future NASCAR oval outings after Cup Series debut
"So we can't say that. I think we'll understand a bit more after Saudi, which is more of a fast-flowing track. And also when we get the European races.
"So no, it's not a walk in the park for Red Bull and Max. It's a great start to the season, and very different to what they had last year. But I still think we're going to have some very, very close fights.
"And I don't think it's going to be a straightforward win for Red Bull and Max. But I loved the first race. I thought it was action-packed and that's what I look for.
"I look for great racing, and great fights. And two greats like Lewis [Hamilton] and Fernando [Alonso] going at it was very special."