Jenson Button to make NASCAR debut, joins Kimi Raikkonen on the COTA grid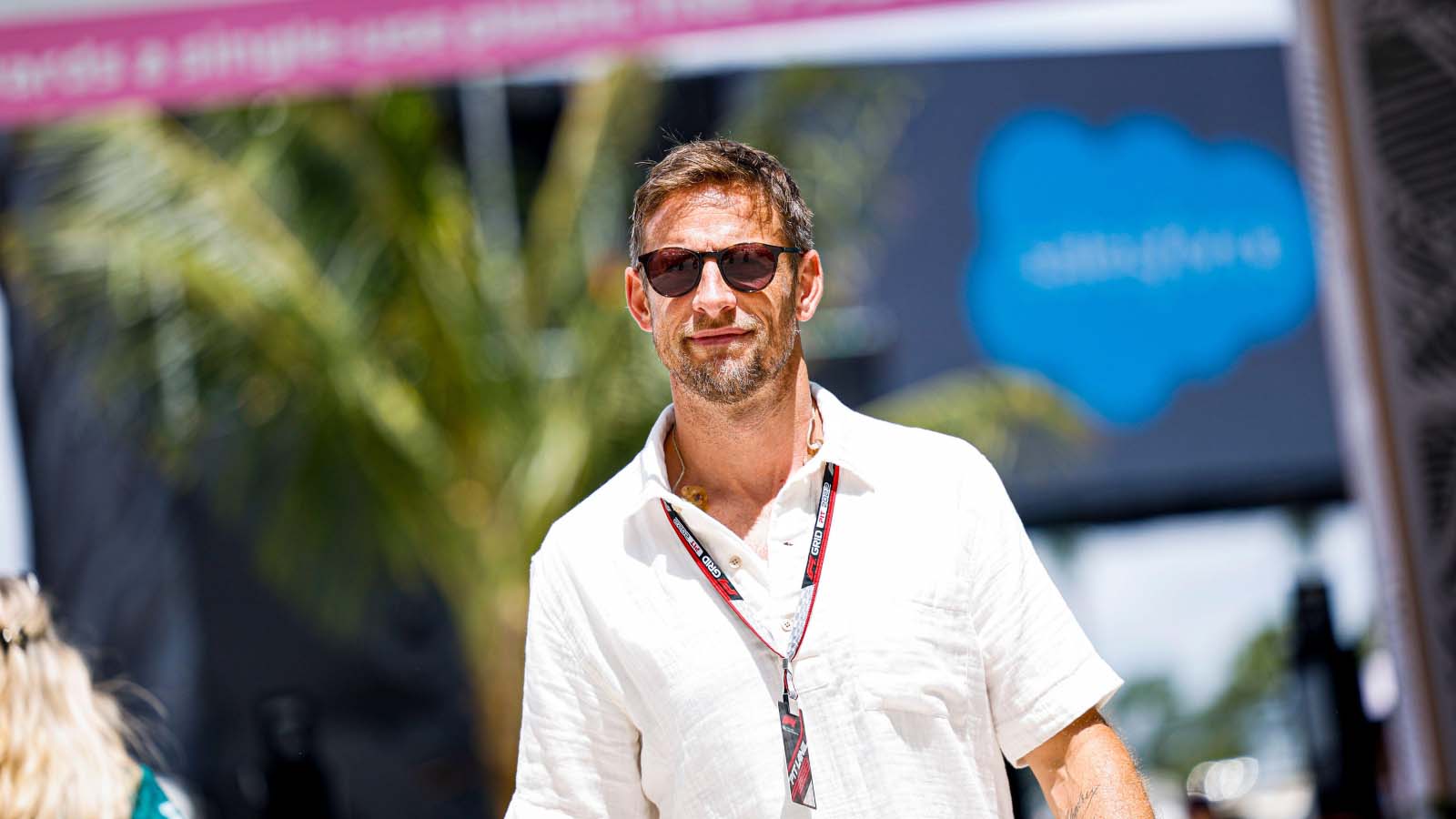 Jenson Button is following Kimi Raikkonen into the world of NASCAR, the 2009 F1 World Champion scheduled to contest three races starting with the Circuit of The Americas later this month.
Although the 43-year-old retired from Formula 1 at the end of the 2017 season, Button's been busy trying his hand at Super GT, Extreme E and even the Nitro Rallycross Championship.
His next adventure, starting later this month, will be in NASCAR with the driver racing for Rick Ware Racing in partnership with the Stewart Haas Racing outfit.
He'll be behind the wheel of the No.51 Mobil 1 Ford Mustang at the Circuit of The Americas, followed by a second outing at July's inaugural street race in Chicago before wrapping up with a run at the Indianapolis Motor Speedway road course in August.
His NASCAR announcement came just 24 hours after Raikkonen revealed he'll reunite with Trackhouse Racing for the COTA event.
"Two F1 world champions in a NASCAR race. Who would have ever predicted that?" Button told The Associated Press.
"A lot of people think I'm crazy for doing this because it's so different, but that's why I love the challenge of it.
"For me, it's not about how quick the car is, it's about how close the racing can be. In the Cup Series, the racing is awesome.
"It's definitely going to be a shock to the system, but a toe in the water, so to speak, and hopefully help me be more competitive the next time I do it."
NASCAR team owner Tony Stewart, who knows Button from past Mobil 1 cross promotions, is excited to see how the former F1 champion performs.
PlanetF1.com recommends
12 classic Kimi Raikkonen stories, and a few that you may not know
Lewis Hamilton: Mercedes 'didn't listen' to me on W14, 'I know what a car needs'
Lewis Hamilton grilled in lie detector test with F1 future plans revealed
"It's always a challenge to try a new racing discipline, and the best thing you can bring to a new opportunity like this is an open mind," Stewart said.
"Jenson has been doing that his entire career. Those F1 cars evolve every year, and Jenson always found a way to adapt. And when he got out of F1, he jumped into sports cars and won another championship.
"He's new to NASCAR, but he's not new to racing. This is going to be fun for all of us."
Button's announcement follows Raikkonen's, the Finn revealing on Wednesday he'll be back on the grid with Trackhouse Racing for his second foray into NASCAR.
"I had a fantastic time in NASCAR," said the 2007 F1 World Champion. "There was a lot to learn in a very short amount of time, but everyone was very helpful, the competition was a big challenge.
"This time I get to race on a track I am familiar with so there won't be as steep of a learning curve. I want to have fun, but also do as well as we can."
Button's foray into NASCAR will also likely tie in with his Garage 56 entry into the centenary running of the 24 Hours of Le Mans in June, with a tuned version of the NASCAR-spec Chevrolet Camaro set to take to the Circuit de la Sarthe for the world-famous endurance race.