Jenson Button: If third is a bad year then Mercedes are doing something right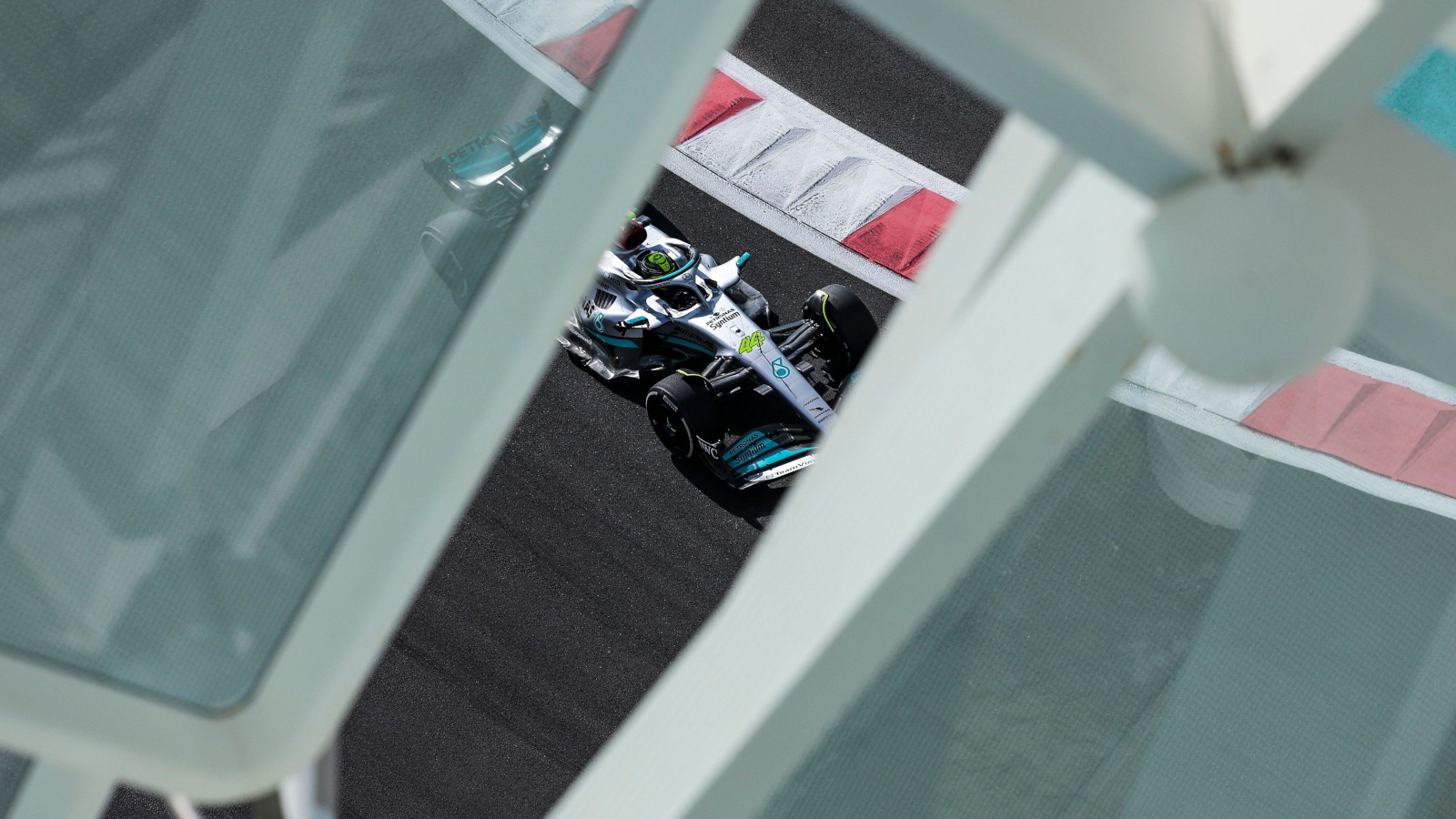 Walking away from Abu Dhabi with third in the championship, Jenson Button says if that means it has been a bad year for Mercedes, they're "doing something right".
Mercedes slumped to their worst result since 2012, finishing this year's Constructors' Championship in third place, 39 points behind Ferrari.
This season brought to an end the team's reign as Formula 1's Constructors' Championship, Red Bull wrapping that up in Austin to end Mercedes' eight-year streak.
There was a brief moment when it looked as if the Brackley squad could challenge Ferrari for runner-up after taking points off the Scuderia three races in a row to go into Abu Dhabi, trailing by just 19 points.
However, Lewis Hamilton's retirement coupled with Charles Leclerc's podium put paid to that.
But P3, Button says, is hardly a bad result.
"A lot of the people in the team haven't ever lost the championship," the former F1 driver told Sky Sports. "They've been there from the beginning when they were winning.
"And they're still third so, if that's a bad year, they're doing something right."
For Mercedes motorsport director Toto Wolff P3 is the lowest result the team has achieved since he's been at the helm.
He joined the Brackley team in 2013, and the following year they began a run of seven championship doubles before losing the Drivers' title in 2021 and the Constructors' this season.
Button's fellow pundit and World Champion Damon Hill says Wolff will take this season as a "character building" year.
"Toto, you have to say, he came in at the start of things being really good," he said, "and now he knows what it's like when not a good.
"I think it is character building. You've got to dig deep when it's moments like this.
"And of course, there's been moments of massive doubt in their whole technology department and in the way they go about things, and they'll be thinking 'crikey what have we got wrong', but we'll see what happens next year."
Wolff has vowed to come back stronger next season.
Once again acknowledging that Mercedes had problems with their W13, the car suffering with extreme porpoising in the early part of the season, he says the season had both highs and lows for the team.
"We're gonna put these cars in reception to remind us every single day how difficult it can be," he said.
"This is a character-building season. Not a blip for a race but a full season.
"You keep pushing so hard, the engine came along really well and I'm proud of what we achieved there.
"On the chassis side there were more bad moments than good ones but the good ones were spectacular like a week ago.
"It made us feel how good it can be and now we're just pushing forward for next year. It's raw, it's bad and it's okay to feel like this but next year we are back."
Read more: Toto Wolff at peace with 2022 season: 'Was our doing', 2021 was not