Jenson Button perplexed by Daniel Ricciardo but believes 'he hasn't checked out'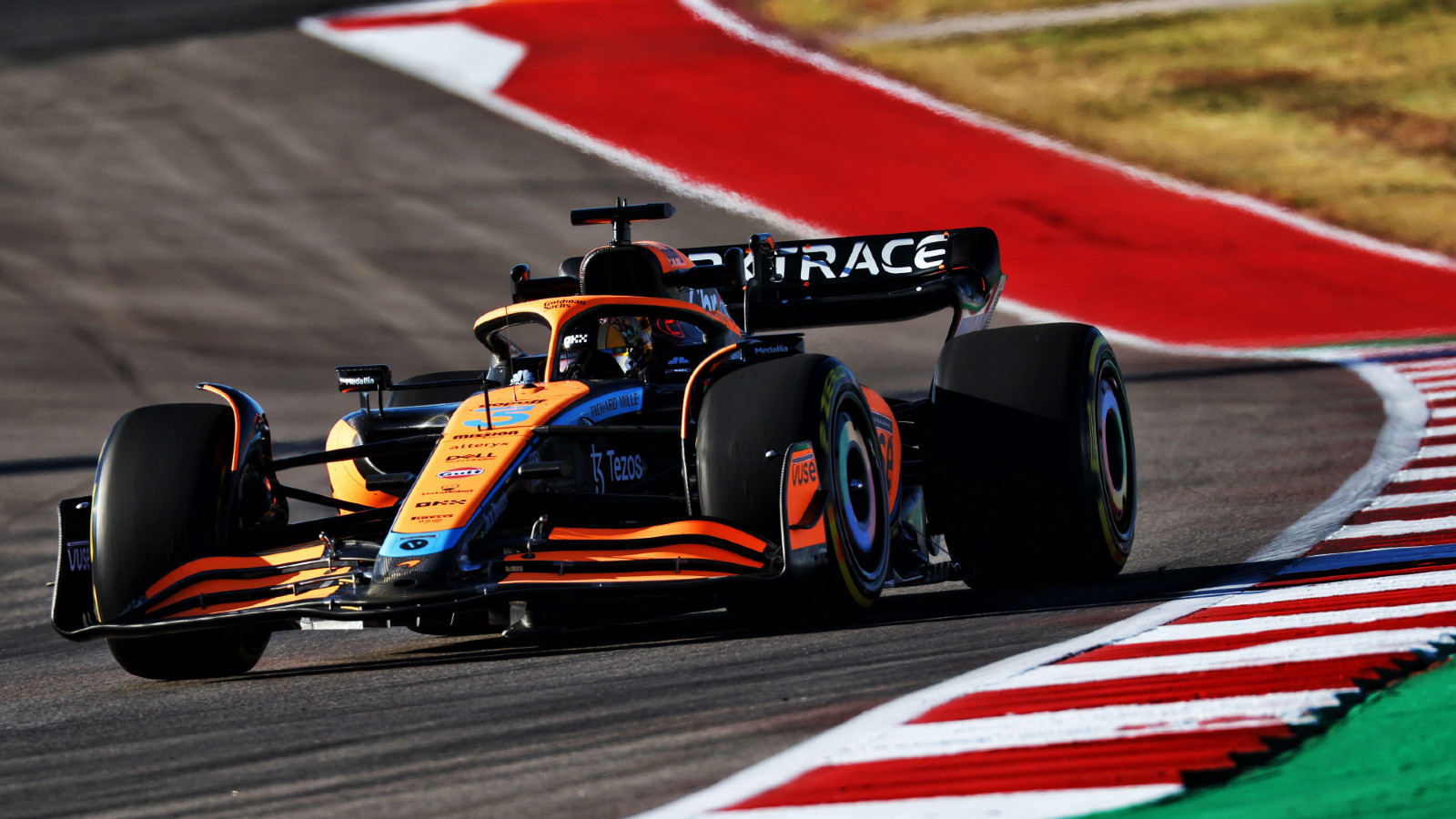 Jenson Button, the 2009 F1 World Champion, does not believe a reserve driver role is right for Daniel Ricciardo and admitted he was mystified by the Australian's performance in the United States.
Ricciardo's already subdued performances in 2022 took an even steeper dive at the Circuit of The Americas, with the McLaren racer coming home 16th on a day when his team-mate Lando Norris took his damaged MCL36 to sixth place.
Ricciardo had been trailing the field by almost 10 seconds after the second Safety Car intervention, recovering only one position as he passed Williams' Nicholas Latifi to claim his eventual 16th spot.
With no apparent technical reason for Ricciardo's lack of pace, Button was asked whether he believes the eight-time grand prix winner has "checked out" as he counts down the days until the season, and his racing career as it stands, comes to a close.
"I can't [explain it]," Button told Sky F1. "It's sad because he's such a talent and to see him right at the back of the field, I can't explain it. It's a tough one, but I don't think he's checked out.
"Daniel will always want to fight but it's just not working for him at the moment."
Jenson Button does not believe third driver role is the right step
Over the United States Grand Prix weekend, rumours grew that Ricciardo has signed a deal to become a reserve driver at a leading F1 team next season, although that deal could be with his former team Red Bull rather than Mercedes.
While Haas have indicated a willingness to chat with the Australian about filling their still vacant 2023 seat alongside Kevin Magnussen, Ricciardo has shown little interest in making a move to the American team.
Button believes the decision from Ricciardo to take a reserve role, rather than any racing cockpit, is the wrong choice.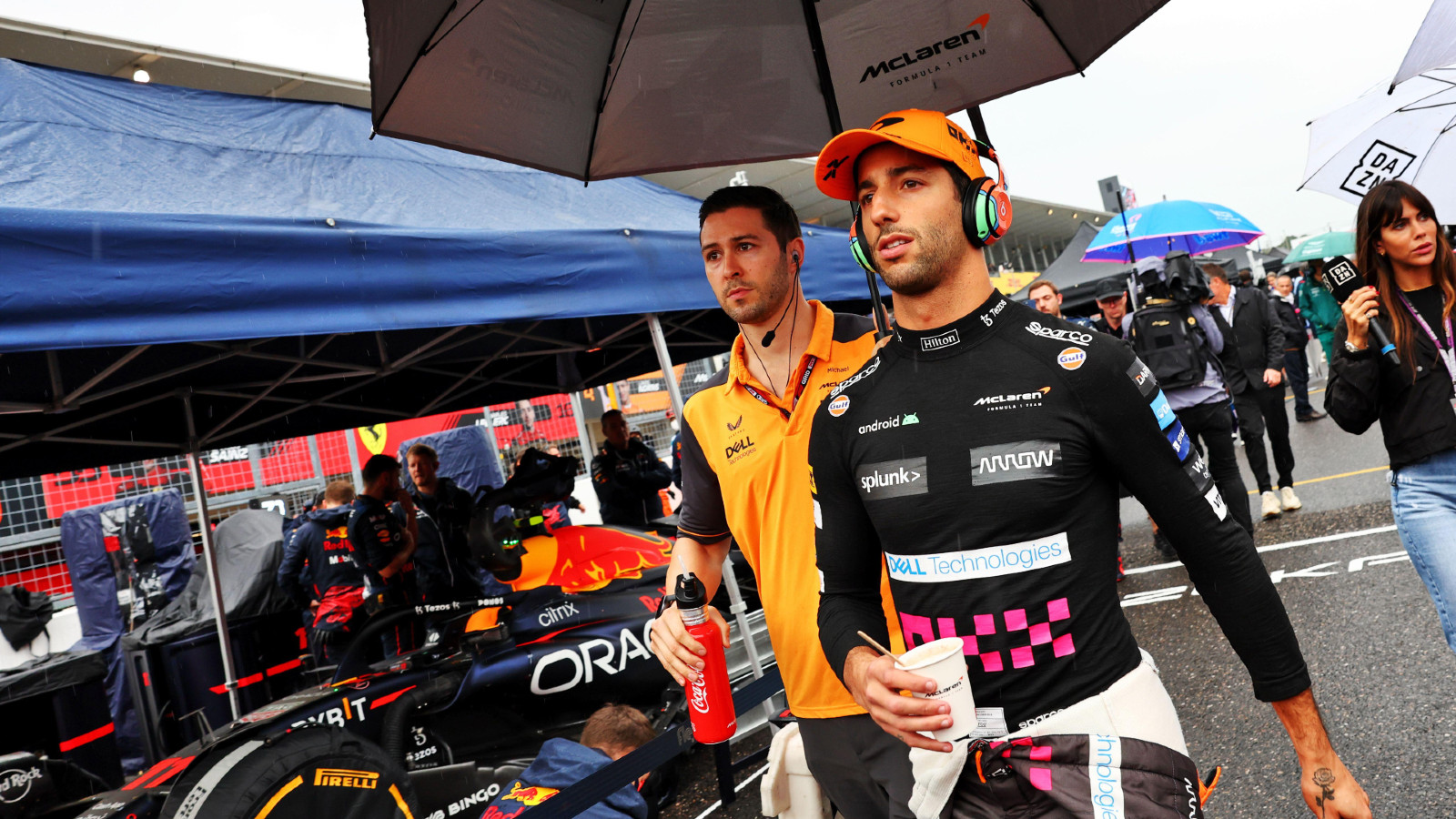 "I don't think you can advise someone in that situation – that needs to be down to what he's feeling inside," he said.
"I can't see Daniel in the paddock as a third driver, it's just weird for me – it doesn't work. But that's obviously what he's chosen to do. So it feels right to him!
"But I don't really know, it's difficult to answer. I'd rather he was racing in Formula 1 and in a team that's further down the grid, then he can prove himself again in the car and maybe get a drive further up the grid.
"But as a third driver, people will just remember his last race this year."
Danica Patrick: It's time for Daniel Ricciardo to do some soul-searching
Former IndyCar and NASCAR racer Danica Patrick reckons the moment is right for struggling Ricciardo to take a break from racing and figure out what it is he really wants to do with the remaining years of his top-level motorsport career.
"He probably needs a little break, a little introspection time and ask himself some pretty hard questions and see where his heart lies," Patrick said.
"I think there's something to be said about how you want to be remembered too. I think probably, in all of our careers, before we were done, you can always probably keep going on some level.
"So is that how you want to be remembered? If you don't think you have a chance to do better or prove yourself or if there's something you feel can't really take a turn for the better for you, why are you doing it?"
The real question mark over Ricciardo is whether this form is a temporary blip due to an uncooperative car mixed with a mental switch-off, or whether the 33-year-old has hit that moment when  outright pace and motivation has disappeared.
The best way to answer that is to get into a different F1 car and go racing with a fresh start – a move Ricciardo is seemingly unwilling to make. A reserve role would not allow for much opportunity to show his racing prowess is still there, although the Australian seems to be backing himself to eventually replace an outgoing driver at a top team – a curious gamble, given his age.
For now, a forced sabbatical seems to be Ricciardo's future and with performances like he showed in Austin, that sabbatical may turn into a forced retirement.
Read More: Daniel Ricciardo: It's just 2022, when you think it can't get worse, it does