Button lauds Gasly's improved F1 mindset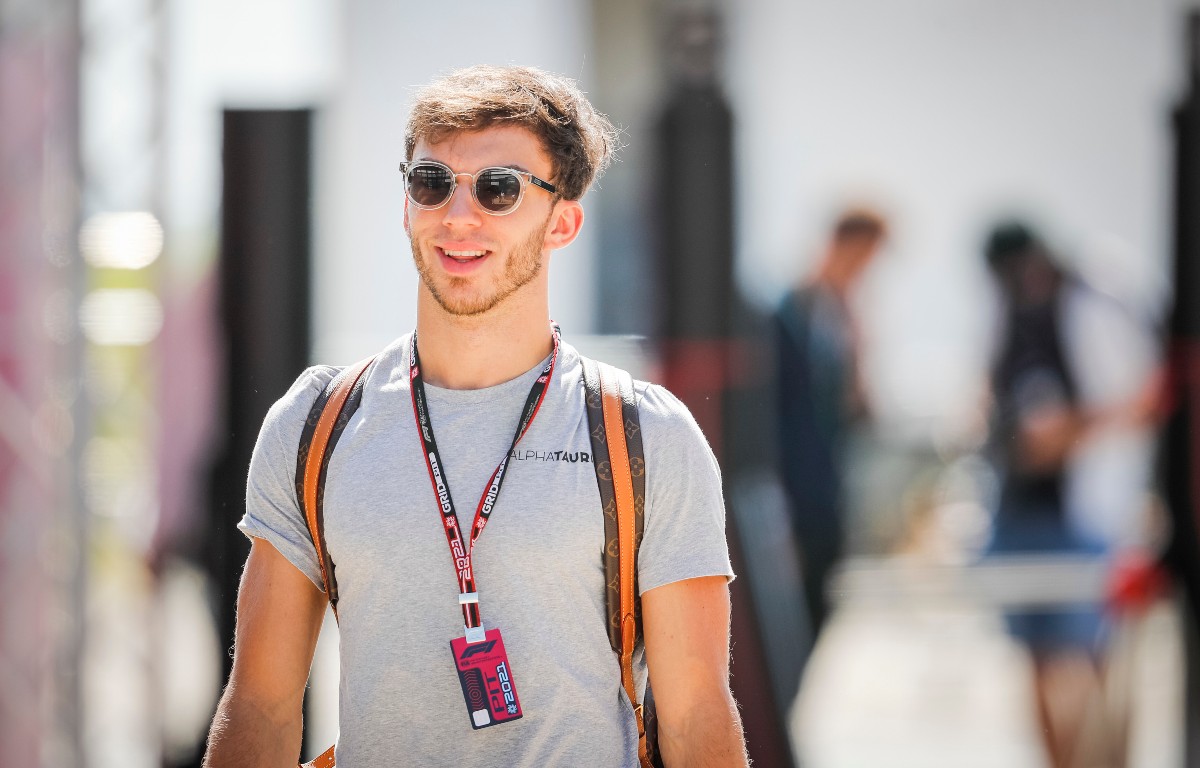 Jenson Button has attributed some of Pierre Gasly's resurgence in Formula 1 to how he's managed to put himself in the right headspace at AlphaTauri.
The Frenchman has arguably been one of the sport's standout drivers over the past two seasons.
After being dropped back to Red Bull's junior team following a torrid spell with the senior squad, he has since gone on to take a race win and two further podiums, while consistently out-performing team-mates Daniil Kvyat and Yuki Tsunoda in that time.
Red Bull motorsport advisor Helmut Marko is renowned for publicly airing his opinions on his drivers – for better or worse – but after criticising Gasly in his time at Red Bull, he has since described the 25-year-old as being a "strong leader" at his current team.
Former McLaren driver Button believes Gasly has upped his game on the grid not just because of his driving skill, but how he has been able to surround himself with people who have helped him succeed – which the Briton had to do himself at times.
"I went through really tough times and it's [about] having that network of people around you that really helps," he said.
"Not to blow smoke up your backside, but to tell you what you can do and to remind you of what you've achieved in the past and how hard you've worked for this.
The wait is almost over…it's race week! #BelgianGP 🇧🇪 #F1 pic.twitter.com/vueyMb0XS1

— PlanetF1 (@Planet_F1) August 23, 2021
Get your hands on Pierre Gasly merchandise via the official Formula 1 store
"Formula 1 is a mental game," the 2009 World Champion told the High Performance Podcast. "Pretty much every guy on the grid is super talented, it's just if their head is in the right space [to perform].
"Pierre Gasly – jumps in a Red Bull and gets annihilated in a Red Bull. Jumps back in the AlphaTauri, as it is now, and look at him.
"He's out-performing so many of these top drivers on the grid because his head is in the right place, and the people around him are helping him achieve because they're putting him in that right headspace."
As for Button himself, he admitted that he had to pull himself out of tough mental situations as a Formula 1 driver, particularly when he starting out in his career – to the point where he would struggle to recover from an off-key race.
"I was terrible if I had a bad weekend," he added.
"I wouldn't go through the process of working out why it was bad. It would just live with me for days, and that was a big issue for my earlier career – 2001, 2002 – and that's why I struggled at Benetton so much.