Jenson Button on team orders row: 'Red Bull put themselves in this situation'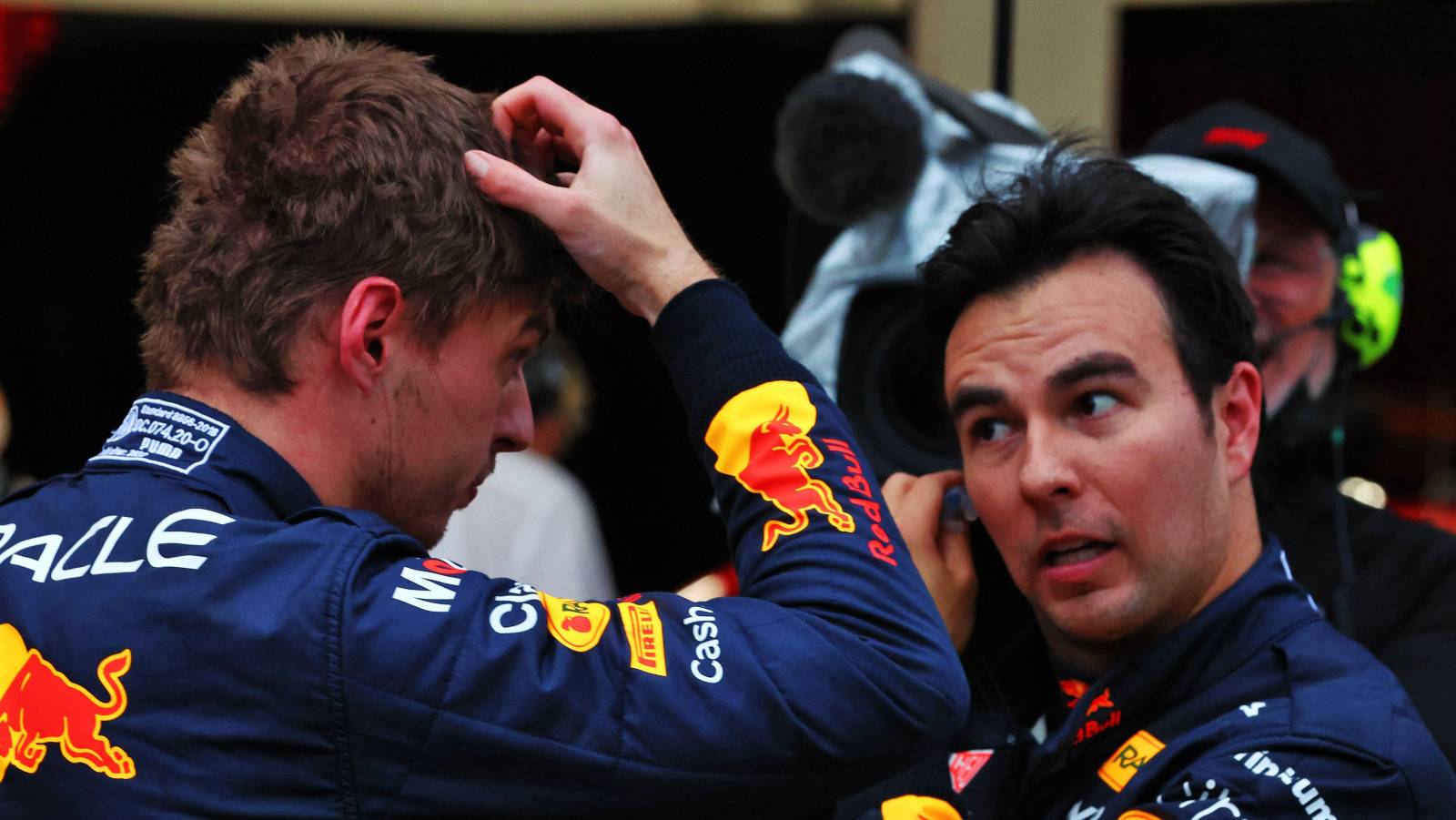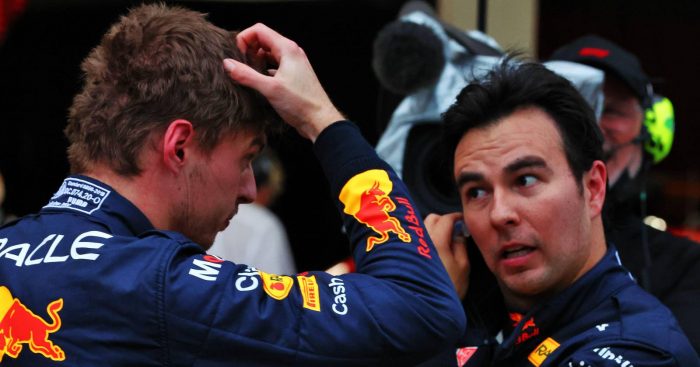 Jenson Button feels Red Bull and Max Verstappen had not been clear about their respective stances to team orders – and that it has reflected badly on both.
Verstappen disturbed the peace at Red Bull in Brazil when he refused to yield his position to team-mate Sergio Perez as requested, Red Bull prioritising Perez in the bid to help him secure P2 in the Drivers' Championship, Verstappen having secured the title in Japan.
Most commonly the one playing the supporting role, Perez was far from pleased with his team-mate, whom he felt had shown his true colours. Perez now goes into the final race in Abu Dhabi tied on points with Charles Leclerc, who is ahead by virtue of having won more races this season.
Verstappen told Red Bull he had already made his reasons clear to them for why he would not let Perez through, although Button's take on the situation is this had not been clearly discussed – and now the team have been left with "negative marketing" to deal with.
"If they had discussed this beforehand as Max said, why are they asking him to do it in the race?" Button questioned on Sky Sports F1's 'Any Driven Monday'. "So it feels they haven't discussed it properly before the race weekend or before the race as a team.
"And that seems like the bigger issue – it seems Red Bull put themselves in this situation, which definitely is negative marketing.
"So it's a real shame because he could have come out of this…it could have been a perfect end to the race. The mistake in the earlier part of the race with Lewis [Hamilton], whoever's fault it was, it was an incident we didn't want to see.
"But to come out and say 'here you go, Checo, here's a couple of points, now you're second in the championship, we're going to finish first and second, it's awesome', but that story is not the story we have right now."
It was then put to Button this ruthless side of Verstappen is a key component in making him as good and intimidating as he is.
Button agreed, comparing the situation to when Sebastian Vettel and Mark Webber were Red Bull team-mates, Vettel not always keen to follow Red Bull's orders – in a similar way to what Verstappen showed in Sao Paulo. 'Multi 21' instantly springs to mind.
However, Button noted that after such a dominant season by Verstappen, Sao Paulo is now the race which will probably stick in the memory more than the rest.
"Vettel was exactly the same at Red Bull," Button stated. "When Mark [Webber] was team-mates with Vettel, he was told to let him past, on occasion he did and helped the team out.
"And then when Vettel was asked to do it, he didn't, so it's not the first time it's happened, and we forgave Sebastian Vettel…he's a lovely man, one of the nicest men in the paddock, isn't he now?
"So it is what it is and I totally agree, it is the make-up of Max Verstappen. I think he's a good person, I really do, it's just in the heat of the moment, that adrenalin and that excitement, you won't always make the right decision.
"He's had such a fantastic year, he's walked away with this championship and not made mistakes. We all make mistakes, and he's made a few in the past, but this year he's just been so head-strong and done a great job, a lot of confidence in himself and the team.
"And then this race comes, and this is the one we'll probably remember."
Read next – Max Verstappen let Red Bull know who's boss, but was it boss-like?