Button: What Hamilton, Alonso can do and he can't
Jenson Button has said he could never extract the best from a bad car like Lewis Hamilton and Fernando Alonso can.
All three famous names of the Formula 1 grid boast World Championships on their CV, with Hamilton leading in that department on seven.
Alonso, meanwhile, is a two-time former World Champion, while Button's one and only title arrived in 2009 with Brawn.
Button, though, feels he lacked the ability compared to Alonso and Hamilton to still shine even when his car could not do so.
"My greatest weakness was I wasn't willing to move on from a bad weekend," he said on The High Performance Podcast.
"But I feel I've definitely got over that. One thing I haven't been able to get over is driving a bad car, that's my weakness.
"Lewis and Fernando Alonso can jump in a bad car and get more out of it than I can – that's probably my weakness."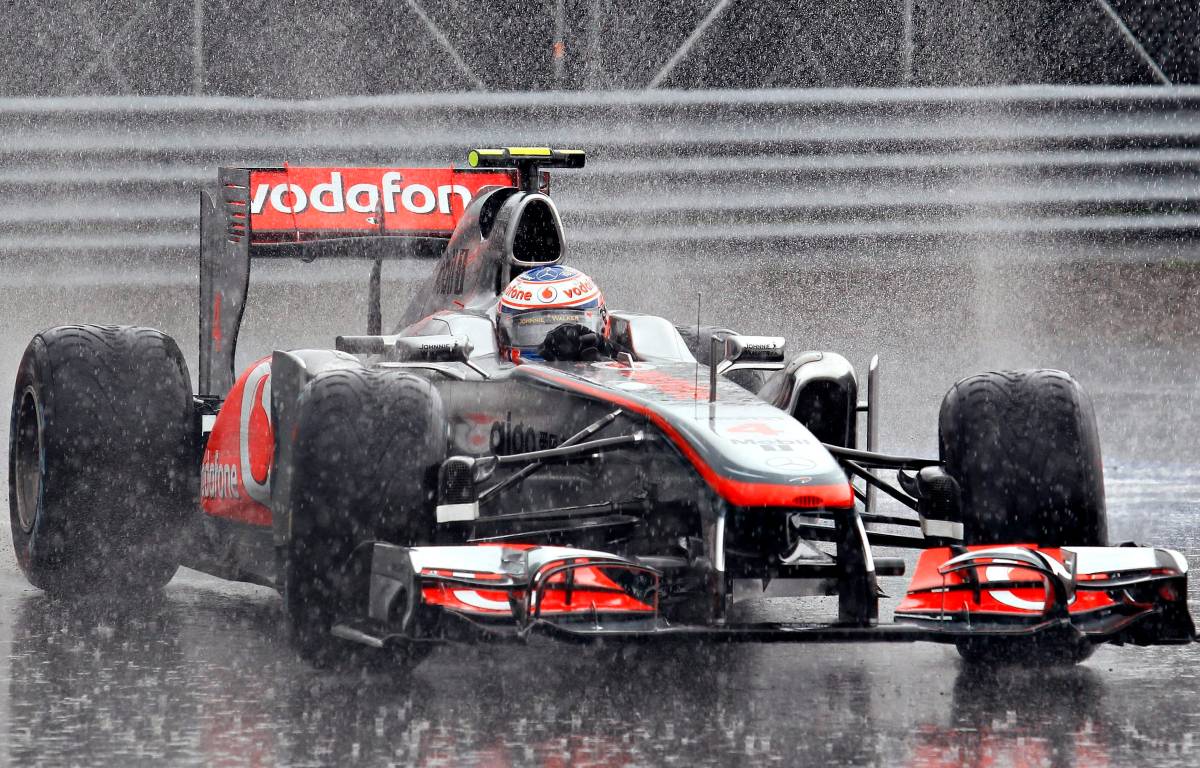 Check all the latest 2021 teamwear via the official Formula 1 store
But as for his strength, Button felt that was found in his unique driving style, one that gave him an advantage when the track was wet.
"Strength is…the way I drive is very different to most," he said.
"For example, Lewis, comes into a corner – it's great because I have all the speed traces from the data when we were team-mates – hammers the brake as hard as he can, there's no modulation.
"He turns into the corner, goes onto the throttle, the same amount of pressure every time, it's linear, and he does everything through the steering wheel.
"I was the complete opposite. I would brake and modulate it to stop front-locking, and I would come on the throttle and modulate the throttle so I didn't have to change my steering angle, so I'd be smooth on the steering.
"They would say 'oh, he looks so smooth'. It's just because that's what I'd use, very differently to someone like Lewis.
"That hurt me in some ways, but it helped me in those mixed conditions, [to] really feel the conditions underneath me.
"Modulating the brake when you come under braking, you won't lock up as much. You don't want steering angle in the wet because it's very easy to lose the rear and modulating the throttle is key as well because it controls that.
"I feel I felt the car through my bum a lot more than others. A lot of people would see it's wet and drive to what they see, whereas I would drive to what I felt and that's where my strength was in those mixed conditions.
"And half of my victories in F1 were in mixed conditions. I'm not saying I like those conditions, nobody likes it, I just did better than others."