Button pays respects to 'perfect role model' Sir Frank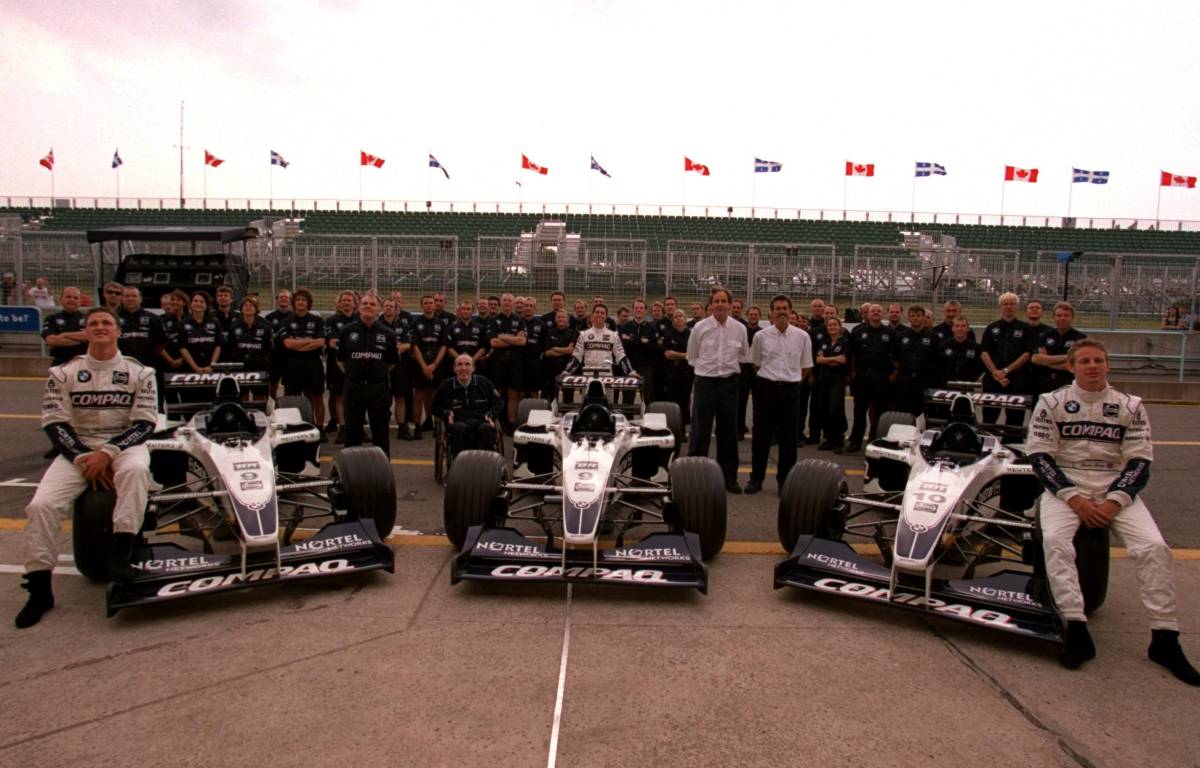 Jenson Button says his former boss at Williams, Sir Frank Williams, was the "perfect role model" for "anyone".
Sir Frank, who sadly passed away aged 79, cemented his legacy in Formula 1 as the most successful team boss of all time, overseeing a haul of 16 world titles in his time as Williams team principal from 1977-2020.
During that time he offered a start in Formula 1 to several drivers who went on to become key names of the sport, including Button, who made his breakthrough with Williams back in 2000.
Ultimately completing his Formula 1 career with a World Championship and 15 race wins to his name, Button made his admiration for Sir Frank clear, explaining that the way he devoted himself to the Williams team and its staff sets the perfect example for anyone to follow.
"He gave a lot of youngsters the opportunity in Formula 1, me being one of them," Button told Sky Sports.
"When I was 19 years old, he gave me the chance. A kid that didn't really have enough experience to race in F1, but he took a punt on it and it worked.
"It was a lovely relationship that I had with Frank. He was very forgiving in my first year with the team.
"He was a lovely character. He was the sort of boss who would call you on Christmas day. He made sure that you felt part of the team and that was really important for me, being such a young kid being thrown into a sport like Formula 1.
"Everyone within the team looked up to Frank. He gave it his all. He was a perfect role model for anyone. Not just in motorsport, but in terms of putting everything into their job. He really did do that.
"There was so much respect throughout F1 and motorsport for Frank.
"We always had a good relationship. I remember when I got my first top-three start, which was in Spa, and to see that smile on his face meant so much to me because I watched back in the late '80s, '90s and it was Nigel Mansell, it was Damon Hill, it was Jacques Villeneuve winning for Williams.
"It was a dream to race for Williams and to race for Frank."
After spending the 2000 season with Williams, Button moved on to stints with Benetton, Renault, BAR, Honda, Brawn and McLaren.
His one and only title came in 2009 with Brawn, with the team also lifting the Constructors' title in what was their one and only season in Formula 1 before being purchased by Mercedes.
Sir Frank Williams passes away aged 79
Formula 1 has reacted to the news that iconic team owner Sir Frank Williams has died at the age of 79.