Jenson Button has endorsed Formula 1's decision to continue with sprint qualifying at certain races in 2022, as it's "mixing it up" for drivers and teams.
Within the paddock, opinion has been split about the success of the sprint format so far, with a successful run at Silverstone followed by a more processional affair at Monza.
Aston Martin team principal Otmar Szafnauer thinks a fan survey should take place to establish a consensus of opinion surrounding the move, which will see up to seven races host a sprint in 2022.
Button, on the other hand, thinks they add a different dimension to a standard race weekend.
"I know a few people thought it was a little weird doing the sprint races, [but] I love it," the 2009 World Champion said on Sky Sports F1. "I think it mixes it up, and it's mixing it up for the drivers, but also for the engineers and strategists.
"It's a very different weekend when you have a sprint race on a Saturday. I like it, I love qualifying on a Friday because it means that the guys have less time to practice – they have one hour before they go into qualifying instead of three hours.
"So it definitely mixes qualifying up a bit, and that sprint race on certain tracks is going to be really exciting – not on all tracks, but on certain tracks, it'll be great."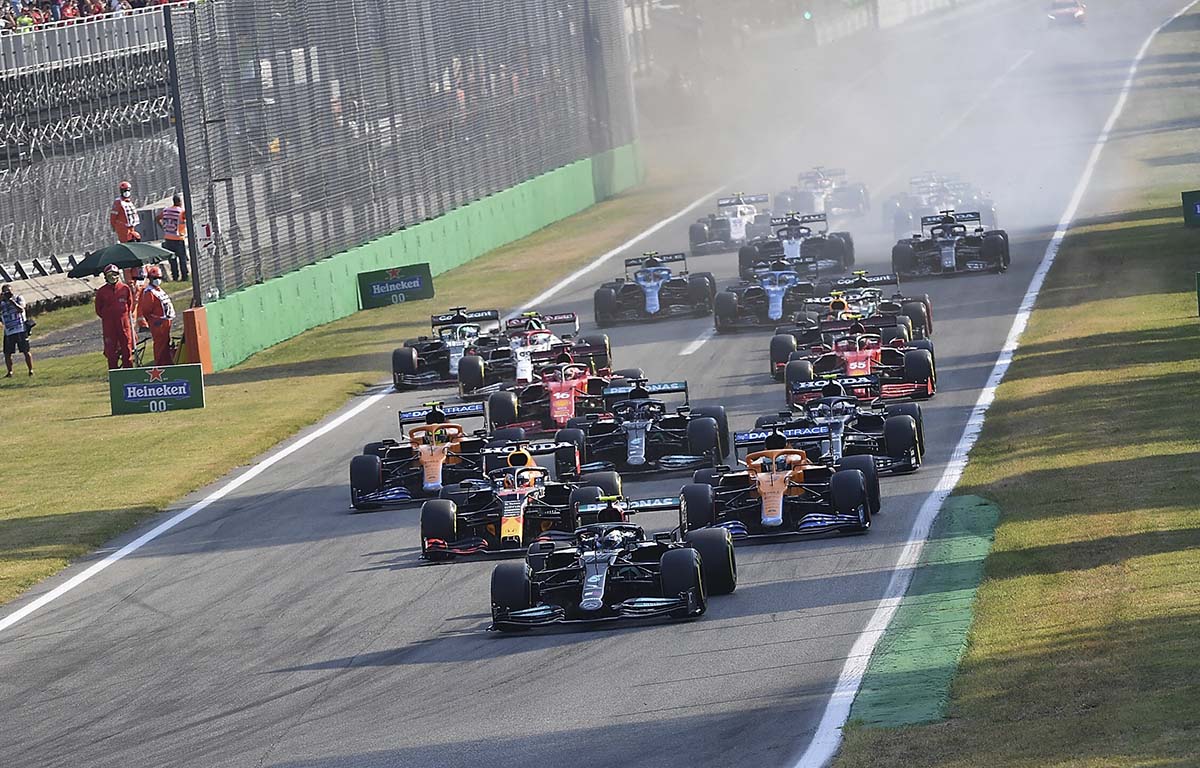 Check all the latest 2021 teamwear via the official Formula 1 store
Formula 1 CEO Stefano Domenicali confirmed that sprint qualifying will be extended to take place at around a third of the circuits on the calendar next season, after what he has deemed to be a successful trial period for the format.
There is still one test to take place at the Sao Paulo Grand Prix at Interlagos in November, but the Italian feels that it has been an "incredible success" in the sport so far.
"The vast majority of the comments we received were super positive," Domenicali said on Formula1.com. "Promoters are super happy because there is something new and important on Friday and Saturday and Sunday.
"We are receiving this positive feedback therefore we need to know next year we have a great plan where we will consider also the points highlighted by people who did not like this format. Generally speaking it has been an incredible success.
"I can say we will not go everywhere with the sprint format.
"It is something we want to keep for one third of the races more or less and to connect with a certain different way of giving rewards and points and to connect with specific circuits that as you know would make the difference."