Jenson Button 'surprised' by long-term Lando Norris deal; 'he needs a winning car'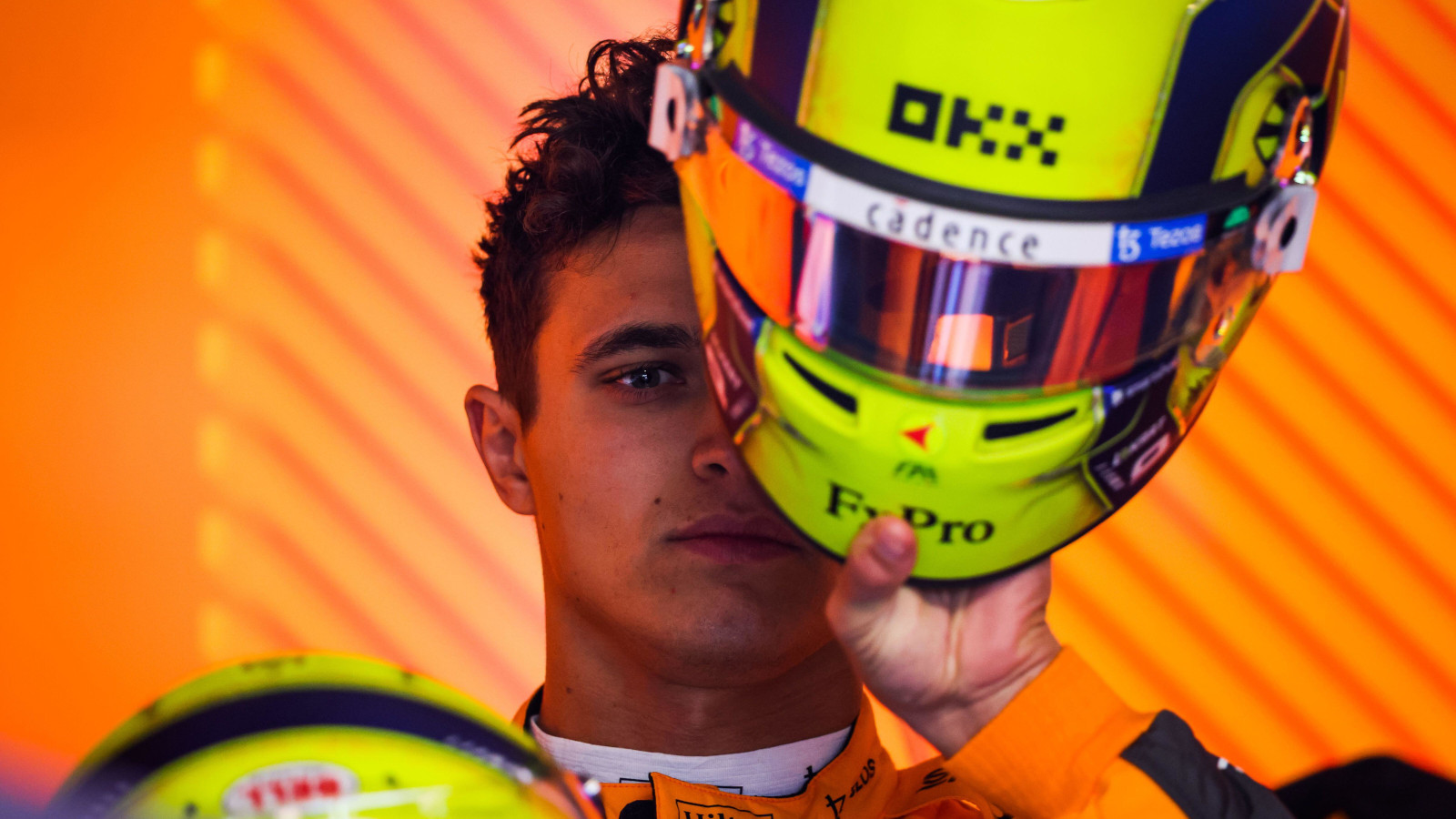 Jenson Button admitted he was "surprised" to see Lando Norris sign a long-term contract extension at McLaren, given the need to be in winning machinery to win titles.
Daniel Ricciardo's victory at Monza in 2021 was McLaren's first since Button himself took the chequered flag for the team at Interlagos in 2012, and the team fell back to fifth place in the Constructors' Championship after missing out on the 'best of the rest' handle at the head of the midfield to Alpine last time around.
Norris still showed impressive form throughout 2022 however, being the only non-Red Bull, Ferrari or Mercedes driver to get on the podium all year and signing a new multi-year contract extension with McLaren, reported to take him through to the end of the 2025 season.
The young Briton is set to enter his fifth season with the team at the start of this year, but with peers like George Russell and Carlos Sainz having taken their first wins and pole positions last year, Norris will be keen to do the same as he looks to convert his reputation as a potential race winner and title contender into a reality.
But given the reality of McLaren's performance situation at the moment, with the team acknowledging titles may not be within their grasp until infrastructure at their factory is revamped and a new wind tunnel is in place by 2025, Button admitted surprise at seeing the 23-year-old commit to the team for such a long time to come.
That being said, with Formula 1's budget cap rules aimed at bringing the playing field closer together, he added that he hopes Norris and others will get more chances to shine in the coming years.
"I was surprised when he signed a long-term deal," Button said on Sky Sports.
"Because in this sport, you don't know who's at the front and you need to be in a winning car. Your talent is not enough to bring a car to the front.
"You know, you can help them develop, but you need to be in a competitive car that can win races and McLaren haven't given them that.
"They're doing well, but at this point in his career, he needs to be in a winning car. So see what happens over the next couple of years, I really do hope that teams like McLaren, Alpine and Aston Martin will be closer to the top three and even challenging.
PlanetF1.com recommends
Charles Leclerc quashes rumours of Ferrari divorce amidst Mercedes links
FIA breaks silence on political statement clampdown following driver backlash
Toto Wolff warns 'I'm going to come after you' on latest Drive to Survive trailer
"That was the whole idea with the budget cap, and also the wind tunnel time that the top teams get a lot less when they perform well in a season for the next year.
"So hopefully we're going to start seeing benefits from that in '23, '24 I think we'll see it even more so.
"He's got a lot of time on his hands. He's still young Lando, very quick, new team-mate in [Oscar] Piastri, who again is very talented.
"[It] puts a lot of pressure on both of them, you know, with Piastri coming into Formula 1 and jumping straight in a relatively competitive car."