Button more nervous as team boss than racer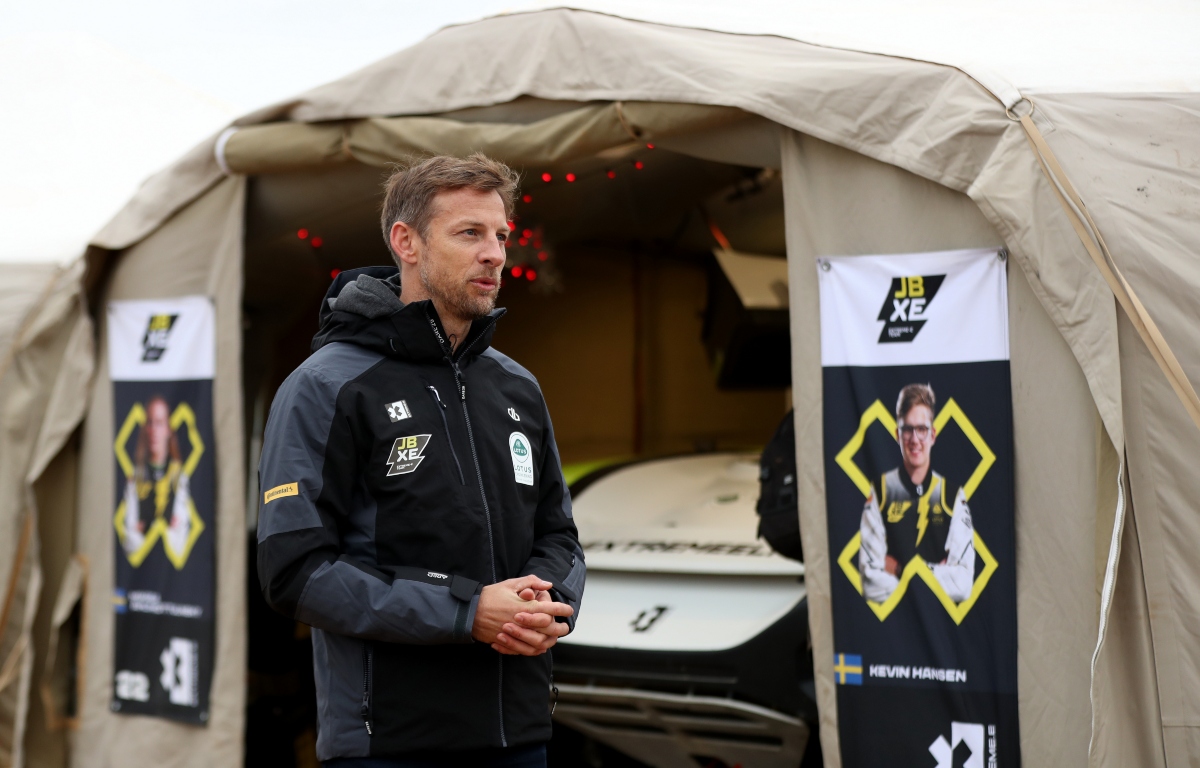 Jenson Button says that he gets more nervous as an Extreme E team boss than he did when he was a racing driver. 
At the start of 2021, the 2009 World Champion signed up to enter his very own team, JBXE, into the inaugural season of the international off-road racing series.
The initial plan was for him to drive one of the cars too but after competing in the season opener in Saudi Arabia, he stepped aside, with Kevin Hansen and Mikaela Åhlin-Kottulinsky serving as the team's driver instead.
Discussing his experiences as solely a team boss watching on, Button says he gets more nervous than he did when he was a driver.
"I get more nervous now than I did when I was racing!" he said in an interview with RacingNews365.
"I think it's because it's out of my hands. When you're racing, you're kind of in the moment, but when you're a team owner, it's very different. The adrenaline, wow! My heart pounds before the start.
"I'm loving the experience."
Congratulations @jbxeracing @MikaelaAhlinK @kevinhansen71 on a great weekend in Dorset for the Jurassic XPrix. P2 in the race after some mega moves which meant we secured 3rd in the Champs. Really proud of this lot, it's a small team but seriously passionate & talented group. pic.twitter.com/V7YmnMg8ZW

— Jenson Button (@JensonButton) December 20, 2021
It was a relatively successful first campaign for the team with the drivers doing enough to ensure they finished P3 in the Constructors' Championship behind the outfits entered by Nico Rosberg and Lewis Hamilton.
While they were unable to enjoy a first victory, they did finish on the podium in four of the five rounds, scoring a total of 119 points over the course of the season.
All in all, Button is extremely happy with the team that he has put together, from the drivers to those outside the car.
"It's such a great team of people," the Brit added.
"All the mechanics here are from Rocket RJN. It's been a massive learning curve for them as well. The engineers did a great job of understanding an off-road vehicle.
"It's helped by having such an experienced driver in Kevin, and Mikaela, who is willing to learn and to improve every time she drives the car. It's really good [as a driver combination].
"I'm really proud of everyone in the team. It's been a tricky season getting used to travelling to these places around the world. It's a very different way of racing, but also these guys learned so much this year."