Button teases Ricciardo: 'Nice of you to wake up'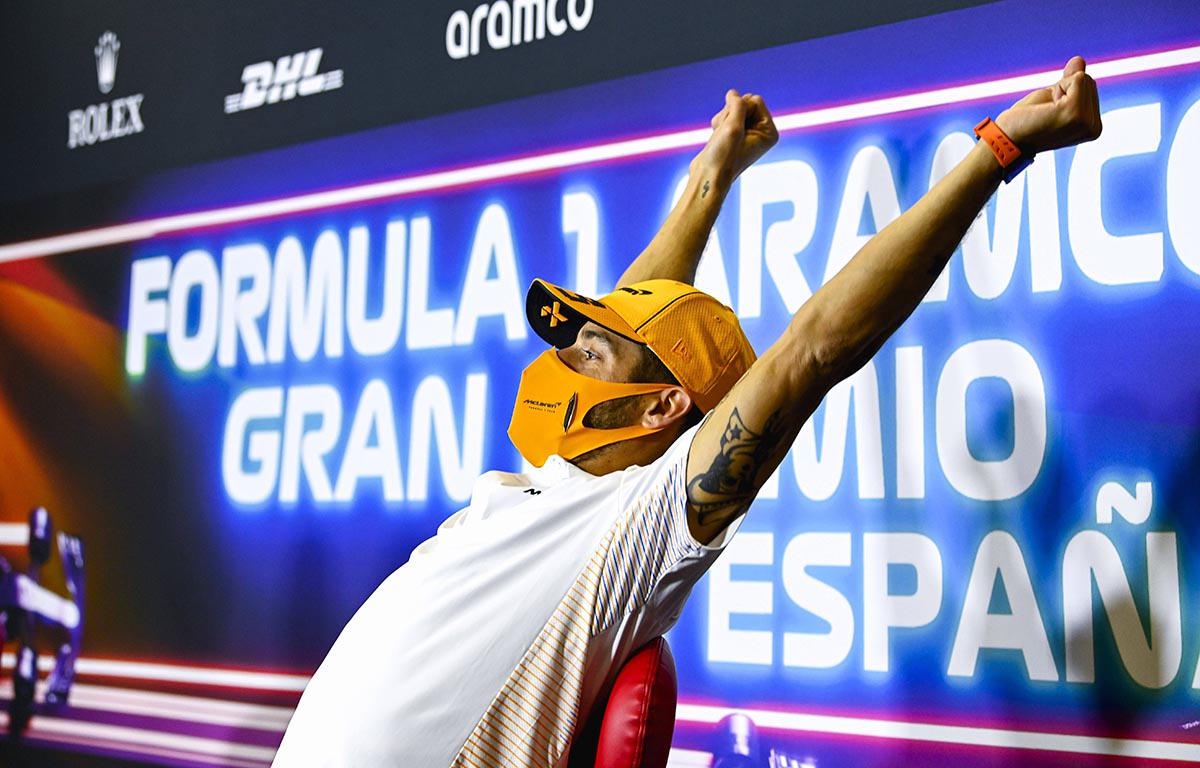 Jenson Button and Daniel Ricciardo provided some TV gold after the Spanish Grand Prix at the Circuit de Catalunya.
Ricciardo hasn't fully been his usual jokey, smiley self after a challenging start to life with his new team McLaren.
Although he has still finished in the points in all four races for McLaren so far, Lando Norris finishing the first three races within the top five – including a podium at Imola – had put a further emphasis on why someone as established as Ricciardo was lagging behind.
But, in Spain, we saw the real Daniel Ricciardo both on and off the track. He beat his new team-mate in both qualifying and the race, and was clearly in better spirits in the paddock afterwards.
He joined Sky Sports F1 on stage following his P6 finish and soon belted out an Elvis impression whilst enjoying a hilarious exchange with ex-Formula 1 driver turned pundit, Jenson Button.
View the latest Daniel Ricciardo merchandise on the official Formula 1 store
"I don't miss you at all," Ricciardo said to Button after the 2009 World Champion began to wind him up over suggesting he got Freddie Mercury and Elvis Presley mixed up.
Button: "You so miss me."
Ricciardo: "I don't miss you. We used to be friends."
Button: "It's nice that you woke up today."
Ricciardo: "Ah, that's cute…I'm just going to talk to you now, Simon."
The Aussie then went on to describe his Spanish Grand Prix performance as his "best weekend so far" for McLaren.
"I had some good problems," he told Sky F1.
"The start was good and that got me in front of a couple of faster cars and that meant I then had to defend pretty much the whole race.
"With Checo [Sergio Perez] I was doing as much as I could for as long as I could and then obviously he got me and then I had Carlos the last quarter of the race or so.
"Obviously, we didn't have the pace today, but it was nice to at least hold off a faster car and just put a better weekend together.
"Personally I'm happy, we obviously still have some to find in the car and in myself but it was a smoother weekend and definitely the best one of the year this far."
Good to see the old Daniel back!
Follow us on Twitter @Planet_F1, like our Facebook page and join us on Instagram!