Jenson Button on 'weird' radio calls from F1 drivers asking to swap positions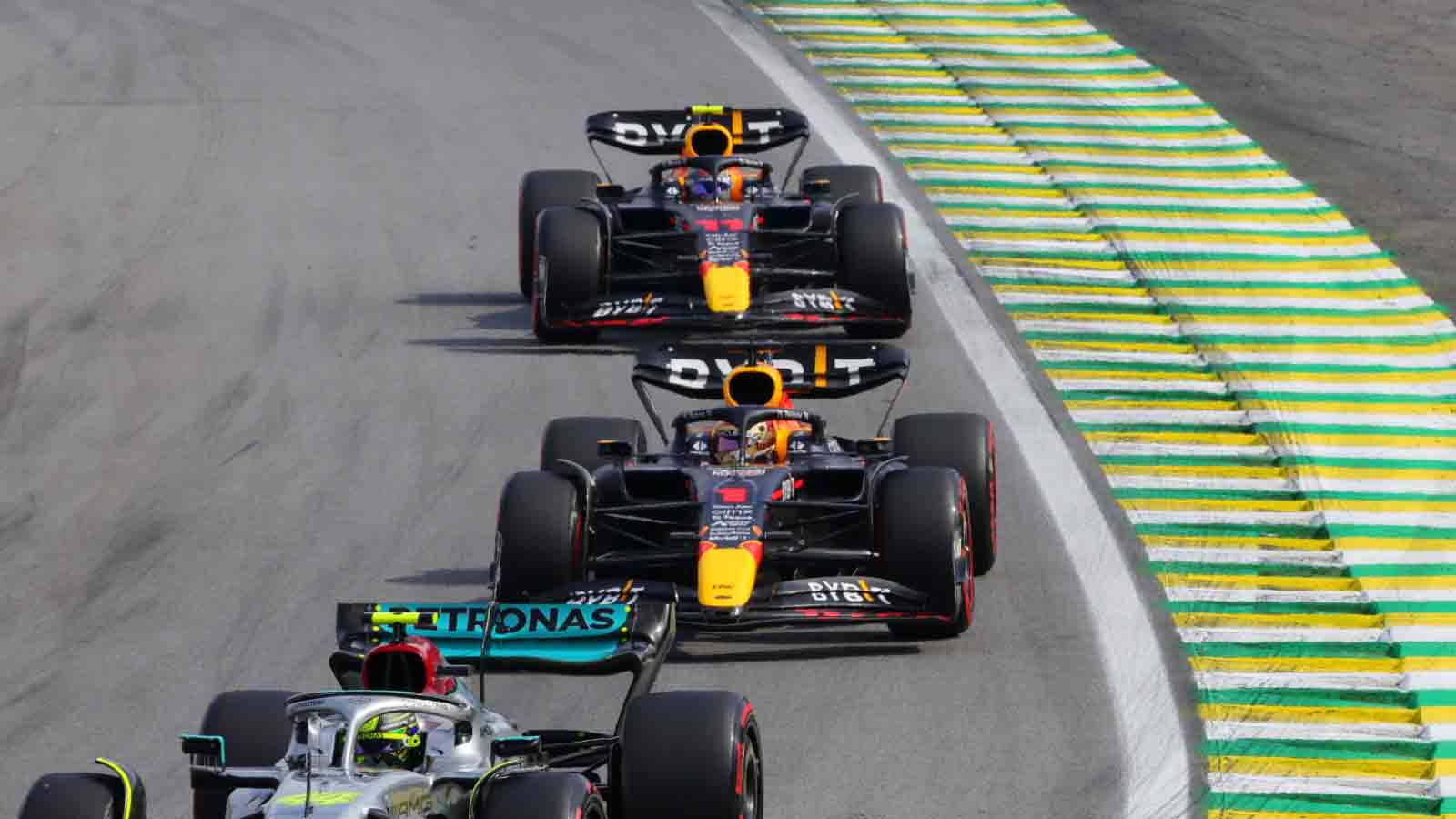 With multiple drivers asking about swapping or maintaining positions in Sao Paulo, Jenson Button finds it all "weird".
It seemed like team orders, or requests for them from the drivers, were there in abundance at the Sao Paulo Grand Prix, the penultimate round of the 2022 season.
Starting at the front, leader George Russell asked Mercedes whether he and team-mate Lewis Hamilton behind were looking to see out the one-two finish, or if they could fight. He was told they were free to race, but not to take risks.
Red Bull meanwhile asked Sergio Perez to yield to Max Verstappen, which he did, and later Verstappen to concede his position to Perez, which he did not.
Alpine also got in on the act as they asked Esteban Ocon to let Fernando Alonso through at a late Safety Car restart.
And 2009 World Champion Button cannot bring himself to find it normal to hear these conversations over the radio.
Speaking on Sky Sports F1's 'Any Driven Monday', Button said: "I just find it weird that we have so many of these radio calls about 'am I allowed to race or are we going to stay one-two?'
"Obviously, George wanted to stay one-two, because it was an easy win for him, it seemed like [Hamilton] wasn't going to fight him for the victory.
"But it's just weird to hear these conversations on the radio, and Charles as well saying the same thing, 'are we going to reverse the positions with Carlos?' The same thing with Red Bull. It's just kind of weird.
"They should be allowed to go out there and race. They're out there for the team, but they're also out there for themselves and you don't want to give away a win, but you have to give your team-mate an opportunity to fight you for that win, they're not fighting for a World Championship right now."
Button was then asked whether it is simply a case of these conversations now being broadcast to the public more frequently, rather than them not being present in the past?
The 15-time race winner feels that is a fair point, though speaking from his own experiences, he said only once during his Formula 1 career was he asked to let a team-mate through.
"You definitely hear everything now, and you maybe didn't so much in the past," Button acknowledged. "But I think I got asked once, because we were on different strategies, to let a team-mate past, that was it.
"I always wanted equal equipment with my team-mates and equal opportunities, and it's strange now that we have team radio where drivers are saying 'I think that he should let me pass because it's better for my championship'. It's just really surprising to hear.
"But I think maybe the fans of the sport are liking it because it's showing the individuals, whether they're a strong personality or not, so maybe it's a positive, but it's just something that I didn't experience in my career."
Read next: 'Nobody is going to work for Max Verstappen if this is the payback'