Jessica Hawkins: 'Being a female in motorsport now is a good thing'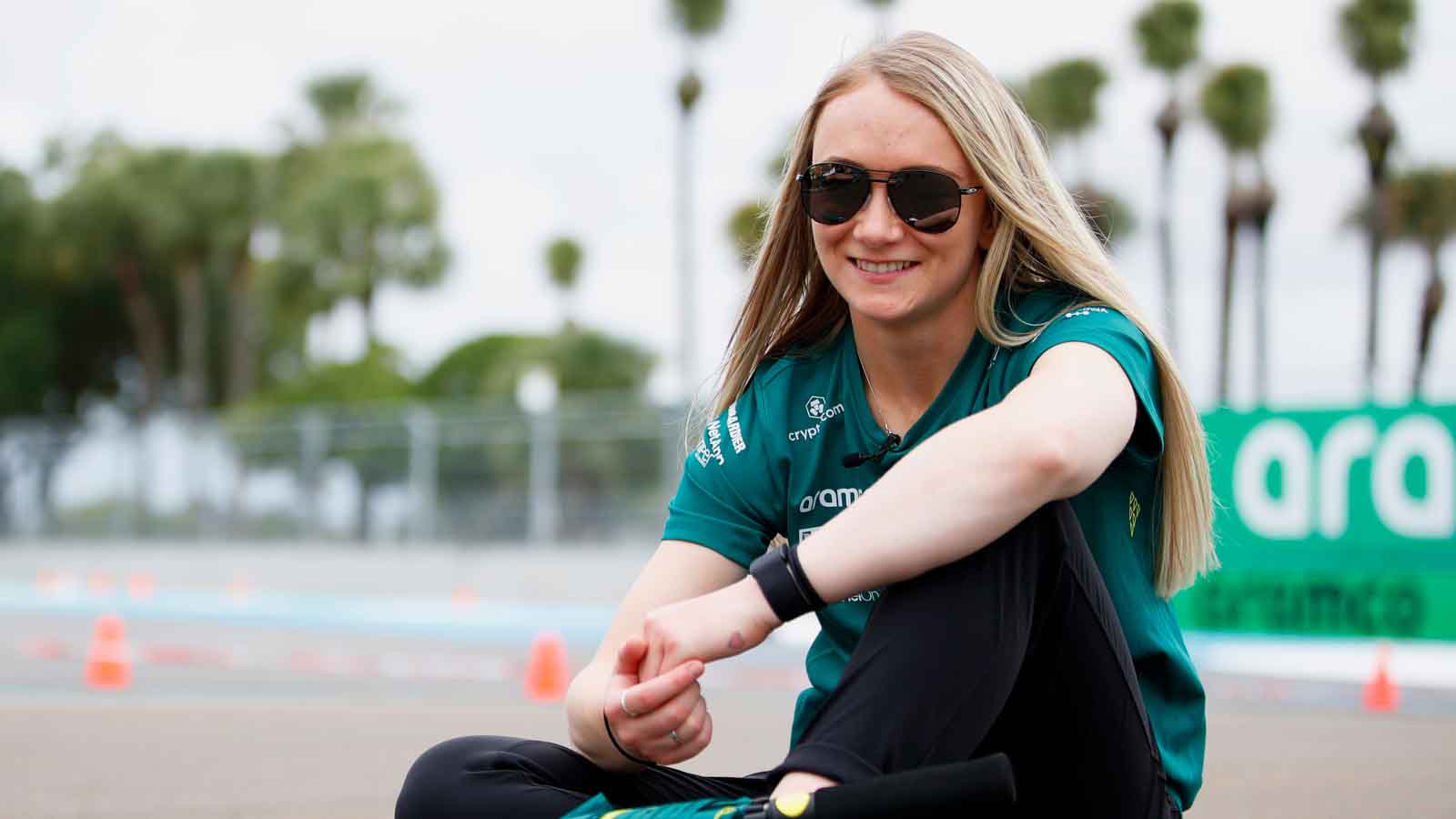 Aston Martin driver ambassador and W Series racer Jessica Hawkins hopes to help inspire the next generation on their route into motorsport, and that the recent "big push" to find young female talent has made it a "good thing" to be a female in motorsport in the present day.
Hawkins, who earned her first W Series podium at the season's opening round in Miami back in May, spoke about how the added search for female racing talent in racing years has helped raise the profile of women in motorsport.
She admitted it had been "more difficult to be taken seriously as a female" while coming through the junior series,
The W Series season was curtailed early for financial reasons, with calls coming from within the Formula 1 paddock to try and save the series – not least from Lewis Hamilton, who criticised the FIA and Formula 1 for not stepping in.
But aside from her own career, Hawkins hopes to provide support for younger racers looking to make their own way in motorsport, aiming to help in a variety of ways.
"So the barriers that I've faced in my career, whether they've been gender or other things related, I would really like to help maybe the younger generation make their route slightly easier," Hawkins said of her future ambitions in Aston Martin's 'At The Bar' series, presented by Peroni Nastro Azzurro 0.0%.
"And if I can help in that in any way and help mentor or coach the younger generation – because I still mechanic in karting sometimes still on weekends off, mechanic and coach karting, although I haven't been in a while because I've been really busy – I really, really enjoy it.
"If I can play any part, I hope to make the route slightly easier for the next younger generation.
"I think motorsport is difficult to make it whether you're male or female. I do think that maybe despite a great CV, at a younger age, it was maybe more difficult to be taken seriously as a female, but with all the steps that we've made in the last few years, and I think that the route now in general is easier.
"But I think that there's people like myself and other female drivers have, unintentionally, but now looking back, it's great, made that route maybe a little bit easier, because there's been so many things recently about female drivers and there's a big push to find young talented females that are going to make it to Formula 1.
"So yeah, I think that it's being a female in motorsport now is a good thing."
About Peroni Nastro Azzurro
Brewed in Italy to the original recipe since 1963, Peroni Nastro Azzurro exemplifies the traditions of Italian craftsmanship, passion and flair. Born in Rome, 1963, Birra Peroni brewed what was to become their greatest and most famous export: Peroni Nastro Azzurro. The No 1 Premium Italian Beer Brand Globally, Peroni Nastro Azzurro is gently brewed for an effervescent, refreshing, and crisp taste that's full of life.