Jessica Hawkins reveals her unlikely route into Aston Martin set-up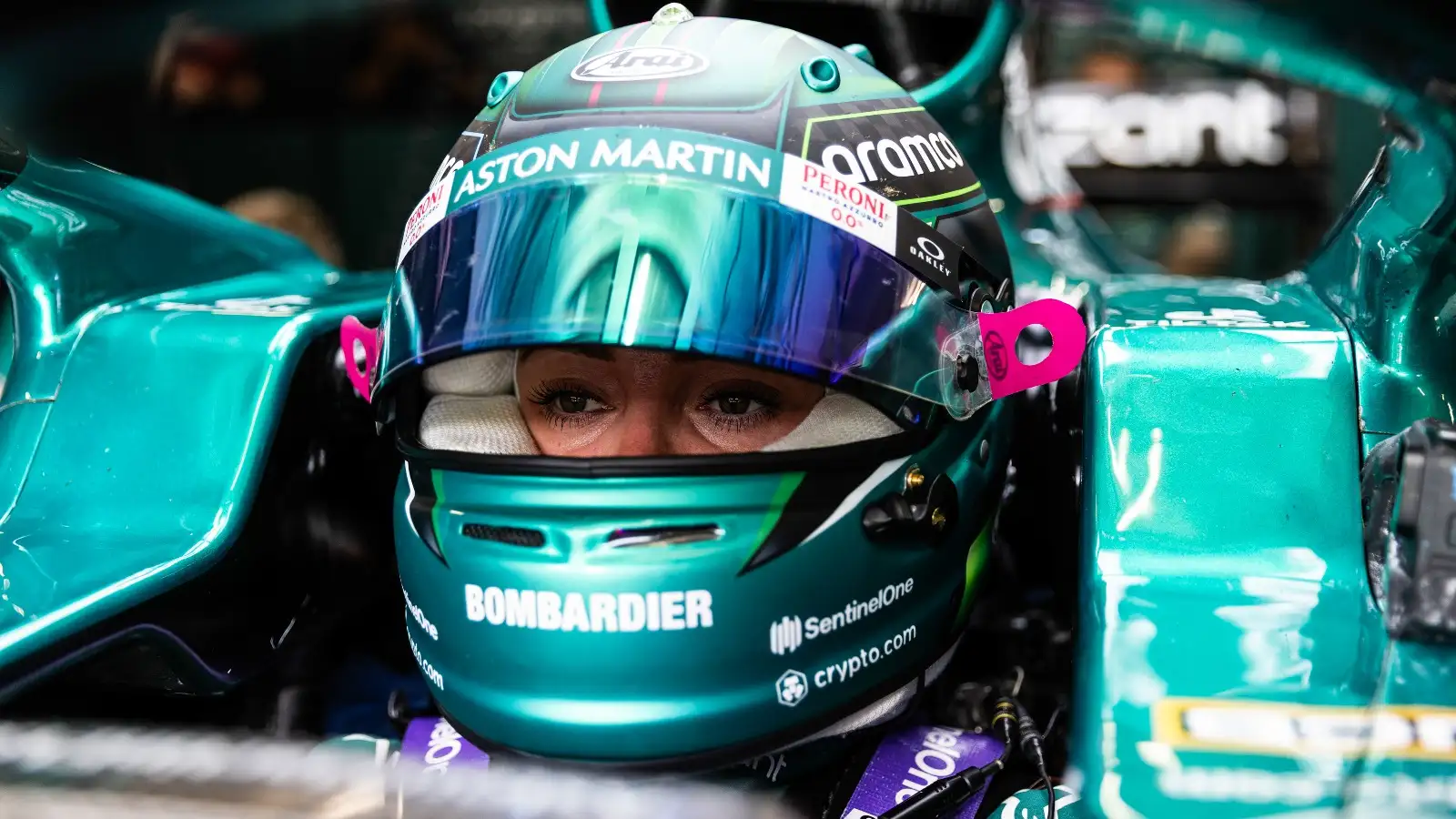 Aston Martin's Jessica Hawkins has revealed how it was a friend who helped her join the Silverstone team.
Hawkins became the first woman in five years to test a Formula 1 car when she took the AMR21 for 26 laps around the Hungaroring last week.
But it has been a long journey for Hawkins with the former W Series driver joining Aston Martin as an ambassador in 2019.
As to how she landed her job, it was a case of knowing the right people with one of her friends happening to work at Aston Martin when it was taken over by Lawrence Stroll.
Jessica Hawkins reveals route into Aston Martin team
"A friend of mine that was working at Aston Martin, when it first became Aston Martin," she told the Sky Sports F1 podcast.
"And he phoned me and he said 'We may have this role available, would you be interested if it became available?'
"And I said 'Yes, of course, I would, are you kidding me? Of course. I can't believe you even need to ask'.
"I didn't hear anything for six months so I had a long time hearing nothing. I thought maybe you know, it got lost along the way or something.
"Then randomly I had another phone call about six months later saying it's looking like it's happening. Your contracts will be with you and then you know the next week or so and it was a long process but then all of a sudden it happened very very quickly."
While Hawkins' role also includes work in the sim to help her improve and the team prepare for races, it also has a fair bit of promotional activities associated with it and the 28-year-old ran through what she gets up to on a typical F1 weekend.
"It very much started as a promotional role. Lots of work with the sponsors quite quickly turned into hot laps, simulator work which was obviously very welcomed.
PlanetF1.com recommends
Revealed: The contract status of every single race on the F1 2023 calendar
F1 2024 driver line-up: Who is confirmed for next season's grid?
"Since then it's just grown and grown and grown and here I am driving a Formula 1 car.
"I sit in on the briefings. [I do the] Hot Laps as well. Not every circuit but I will take sponsors out or guests of ours on Hot Laps which are unsurprisingly my favourite part of the weekend.
"Media dinners, lots of appearances, things like that. It's a great weekend because I'm very involved in the racing. I feel as much a part of the team as anybody else."
Hawkins shared the driving duties at the Hungaroring with Felipe Drugovich who is a reserve driver for the team alongside Stoffel Vandoorne.
Read next: Andretti receive official FIA approval in huge 11th F1 team milestone