Jewellery, underwear officially form part of scrutineering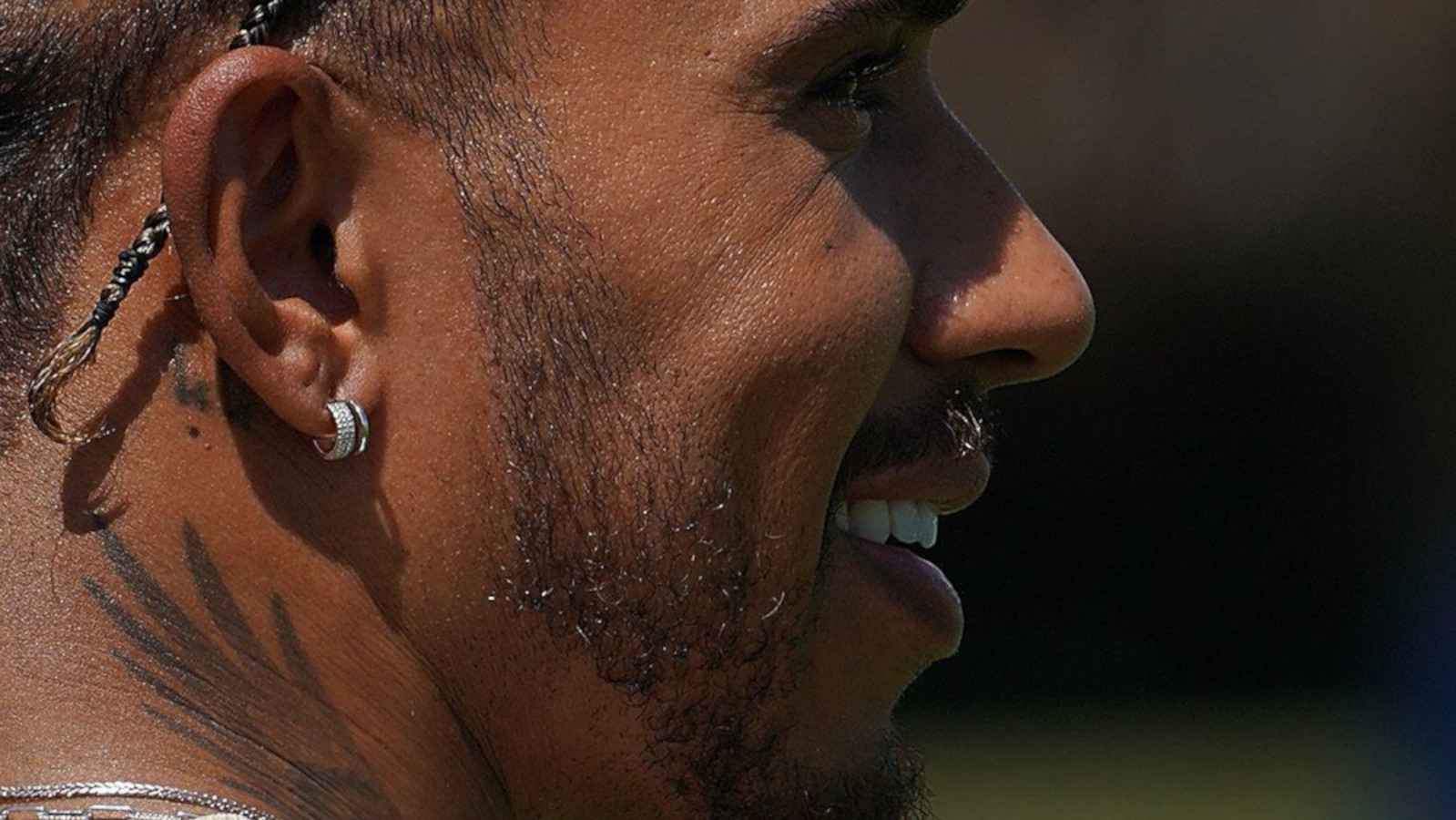 Checks on the Formula 1 drivers wearing jewellery as well as their underwear will be part of the scrutineering submission as of this weekend's Miami Grand Prix.
Formula 1 has two race directors this season with Niels Wittich leading the charge when it comes to the drivers wearing jewellery and whether or not their kit, inside and out, complies with the FIA's requirements.
Wittich issued a reminder to the drivers earlier this season that the wearing of jewellery out on track is prohibited, while also letting them know that they obliged to wear flame-resistant clothing.
This led to a few moments of light-hearted humour with Christian Horner saying he "certainly won't be checking" his drivers' underwear, before adding that he has been "reliably informed our drivers go commando".
Pierre Gasly meanwhile told the FIA they can check his "everything", and he did mean everything.
But while they were joking about the checks, Lewis Hamilton made it clear he wasn't impressed especially with the jewellery ban.
He said: "I don't have any plans on removing them. I feel there are personal things. You should be able to be who you are."
He added that some of his piercing cannot be removed as they are welded in.
That could see the Mercedes driver butt heads with the race director in Miami.
So, the FIA are clamping down on this rule and it's now part of scrutineering in #F1. Reasons noted/elaborated as to why the RD thinks it essential. However, might this become a stand off? Could Lewis refuse to remove his jewellery and if so, will he be allowed to drive? pic.twitter.com/TUQmQW5Tou

— Jennie Gow (@JennieGow) May 6, 2022
As of this weekend's grand prix, checks on jewellery and underwear will be made part of the scrutineering submission.
In Wittich's notes, he wrote that the wearing of jewellery underneath flame-resistant clothing "can reduce the protection afforded by this equipment. Metallic objects, such as jewellery, in contact with the skin can reduce heat transmission protection and thus may increase the risk of burn injuries in the event of a fire".
He added that it could also hinder medical interventions as it "can slow, due to the risk of snagging, the emergency removal of drivers safety equipment" while "in the case that medical imaging is required to inform diagnosis following an accident the presence of jewellery on the body can cause significant complication and delay.
"In the worst case the presence of jewellery during imaging may cause further injury. Jewellery in and/or around the airway can pose specific additional risks should it become dislodged during an accident and either ingested or inhaled."
As for the clothing rule, Appendix L to the International Sporting Code, reads that all drivers "must wear overalls as well as gloves (optional for co-drivers), long underwear, a balaclava, socks and shoes homologated to the FIA 8856-2018 standard."
Wittich explained: "The above noted regulation is written to ensure that the FIA-approved Flame-resistant clothing, including both the outer layer overalls and inner layer in contact with the skin can operate effectively and provide the designed level of protection if exposed to flames.
"The use of non-flameproof materials in contact with the driver's skin, and in particular synthetic materials, can reduce heat transmission protection and thus increase the risk of burn injuries in the event of a fire.
"In the worst case such materials may melt which can hinder treatment in the event of a burn injury."
Hamilton, Wolff speak on F1 jewellery ban
Lewis Hamilton made it clear you would have to chop his ear off if he were to comply with the rules.