Is Ferrari's next F1 team boss right under their noses after Mattia Binotto exit?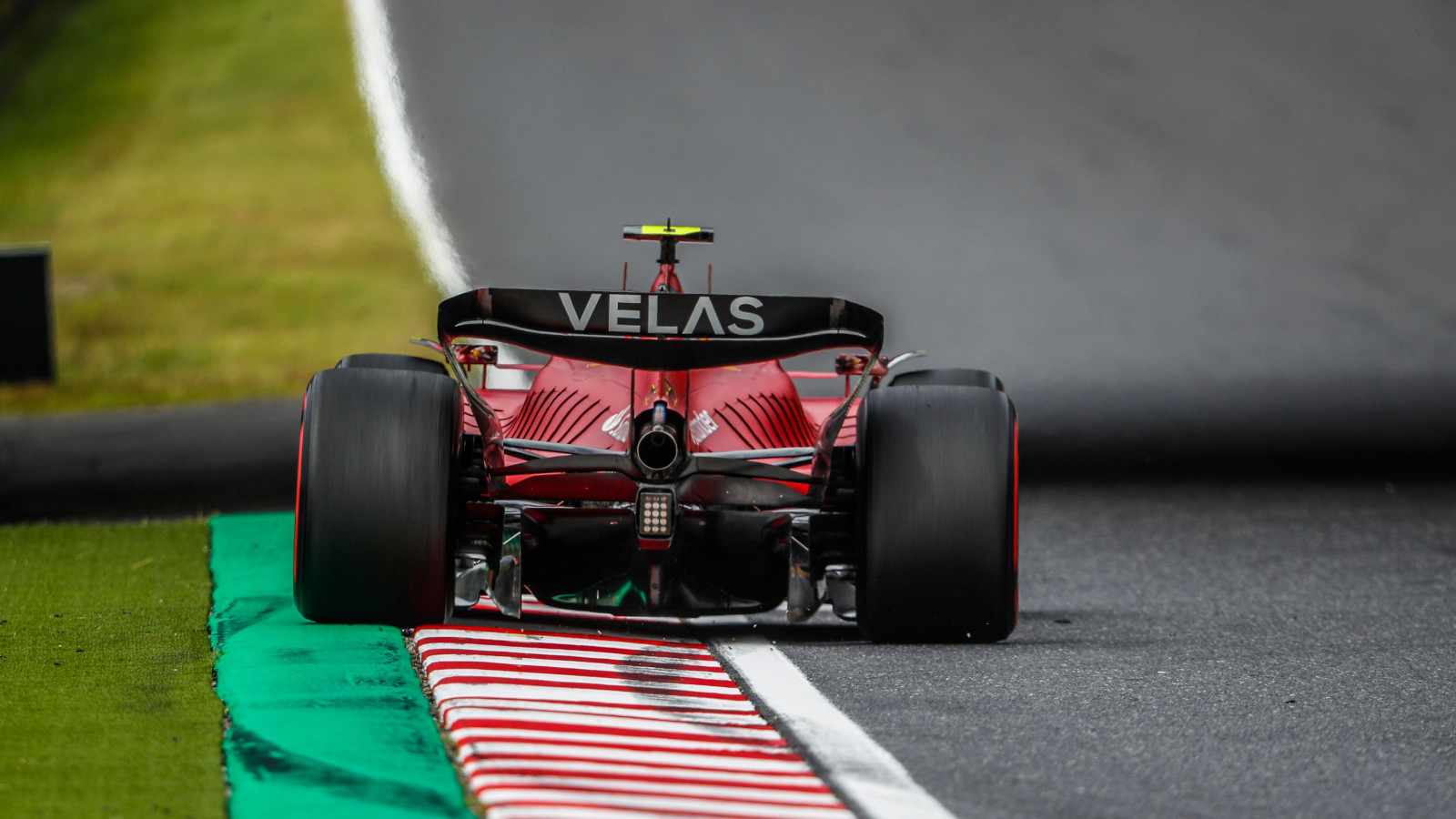 A respected Formula 1 observer believes the solution to the problem at Ferrari is right under their noses in the shape of senior performance engineer Jock Clear.
Ferrari are currently searching for their fifth team principal since 2008 following the resignation of Mattia Binotto, who has paid the price for the team's catastrophic collapse during the 2022 season.
In a statement released last week, Ferrari announced their intention to appoint a new team boss in the new year with Alfa Romeo's Frederic Vasseur said to be the leading candidate.
However, former Ferrari and Williams team manager Peter Windsor has put forward the name of Clear, best known as Jacques Villeneuve's race engineer during his title-winning season in 1997 and who joined Ferrari from Mercedes in 2015.
Speaking via his Twitch channel, Windsor claimed Clear has all the attributes required to succeed in arguably the most important job in Formula 1.
He said: "If you want my honest opinion, I think they're underusing Jock Clear.
"I think it's very easy to go down the clichéd path of all the key team principals of Formula 1 history – let's get Ross [Brawn] or Christian [Horner] or even Guenther Steiner – but although those guys are all good racers that understand racing, they're only as good as the technical teams that they have alongside them.
"For me, they've got a really good guy there and he's called Jock Clear and it was very clear, even when he left Williams to go to BAR with Jacques Villeneuve, that Jock was quite capable of thinking beyond the envelope of a car and the garage and the engineering process of that car.
"He could think in terms of Formula 1 and its position in the world and global sport and sponsorship and all the other things that are very important.
"Very good communicator, very good guy for being able to see the wheat from the chaff – very important in Formula 1 – and he is one of the key people at Ferrari who's been sidelined by the Binotto era for whatever reason.
"If I was in a position on the Fiat board, I would be thinking, 'let's do something here, let's give Jock Clear some authority and see how he gets on because this guy has been there, done that and he's got a good brain, knows what he's talking about and he's respected up and down the pit lane.
"He is an example of somebody that is a victim of the Binotto era so in that sense [Binotto's exit] is probably a good thing and whoever does take over will use Jock in a more efficient way."
Clear currently balances his position as a senior performance engineer with the role as a driver coach within Ferrari's junior driver academy and is known to have a close relationship with Charles Leclerc.
Windsor believes Clear's appointment would have the approval of the Monegasque driver, adding: "Leclerc is very close to Jock and trusts Jock implicitly with a lot of the things in his racing world in terms of the setup of the car, management of the car.
"But the problem is there's always been this strategy group between Jock and the race/performance engineers on the car and it's never been very linear and now maybe it will be a better Ferrari purely because of that.
"I think [Leclerc] has got a Michael Schumacher-like brain when it comes to understanding the fundamental problems of Formula 1 and if he thinks Jock is the right guy to have alongside him, why would we contest that? He's known him long enough.
"It would be really nice to see Jock being given an opportunity.
"I don't think it will happen because racing people are very afraid these days of thinking outside the box and at Ferrari there's a culture of not wanting to be seen to be making a mistake, so therefore the best thing is to do nothing or do the obvious cliché-ridden thing which will only end up being not quite as good as the people you're trying to copy."
Windsor added that if Clear is not in line for a promotion, Ferrari should turn to Mario Isola – currently motorsport director of F1 tyre supplier Pirelli – as their next team principal.
"He would do a good job. Lovely guy, runs Pirelli really well and he would run Ferrari really well," he said.
Whoever the new person at the top is, Ferrari seem set to become Leclerc's team
The abiding image of Binotto's final season of his 28-year Ferrari career came shortly after the finish of July's British GP, when the soon-to-be former team principal pointed his finger in the face of his star driver Leclerc in parc ferme.
It came to symbolise the strain within the team as Ferrari's season fell apart a matter of months after a near-perfect start to 2022 in which Leclerc won two of the opening three races to establish a healthy lead over eventual Champion Max Verstappen.
Recent reports have indicated Leclerc had been pushing for change and the likely identity of Binotto's successor – Vasseur is a long-term ally of Leclerc and gave him his grand prix debut with Sauber in 2018 – hints at a shift in the balance of power at Maranello.
F1 history has shown that teams operate at their best when their efforts are concentrated around the ambitions of one driver and in recent times Leclerc's performances have suggested he is possibly the only man capable of matching Verstappen and Lewis Hamilton for pace.
But if Ferrari do become Leclerc's team in 2023, where exactly will that leave Carlos Sainz, who celebrated his first grand prix victory at Silverstone on the day his team-mate was collared by Binotto?
Watch this space.
Read more: Paddy Lowe exclusive: On life after F1, but hints a return may come in another form