Will 'underperforming' Daniel Ricciardo really want a return to Alpine?
Former F1 racer John Watson believes there's little reason for Daniel Ricciardo to want a return to the Alpine squad.
Despite having a year left on his McLaren contract, confirmation came through from the Woking-based squad ahead of the Belgian Grand Prix that Daniel Ricciardo will not race for the team in 2023.
The announcement said that the agreement had been made in what was a "mutual decision", although a statement from Ricciardo on his own Instagram said: "Obviously, we put in a lot of effort on both sides, but [it] just hasn't worked the way we wanted so the team's decided to make a change for next year."
There are still some apparent options open to Ricciardo, but he is yet to reveal what's next: "I'll be announcing my own future plans in due course but regardless of what this next chapter brings, I have no regrets."
Five-time Grand Prix winner John Watson believes that, given Ricciardo's strengths as a racing driver, a driver coming into the team should be wary of having the same issues befall them.
The likely candidate for the seat is Oscar Piastri, the reigning Formula 2 Champion, who was announced as a race driver for Alpine earlier this month. However, Piastri moved to immediately deny he will race for the team with whom he rose through the junior ranks as an Academy Driver.
"Riccardo was clearly underperforming," Watson told Planet F1. The reason for which I do not know. He's a great race driver. But he's been hammered by Lando Norris. And I don't know why.
"It's always been an issue with the technical side of the team, and Ricciardo's driving style, that they've not found a car that Ricciardo can do what he's best doing – that's driving a racing car.
"I don't understand why that's not been [the case]. The team has had virtually two years to resolve it, and they don't seem to have resolved it yet. I find that very strange. If I was Piastri, I would say 'How come you've got a car one can drive but the other driver can't?'
"I would want to know the reasons behind that before I would make a commitment to going to McLaren."
What's next for Daniel Ricciardo?
With Ricciardo now officially a free agent, he could opt to negotiate with his former employers at Enstone, with whom he raced in 2019 and 2020 under their previous guise as Renault.
Rebranded as Alpine following his departure, new team boss Otmar Szafnauer has made it clear the door is open for a Ricciardo return if terms can be met.
Haas also emerged as a potential candidate ahead of the Belgian Grand Prix, with team boss Guenther Steiner weighing up options if the team choose to replace Mick Schumacher.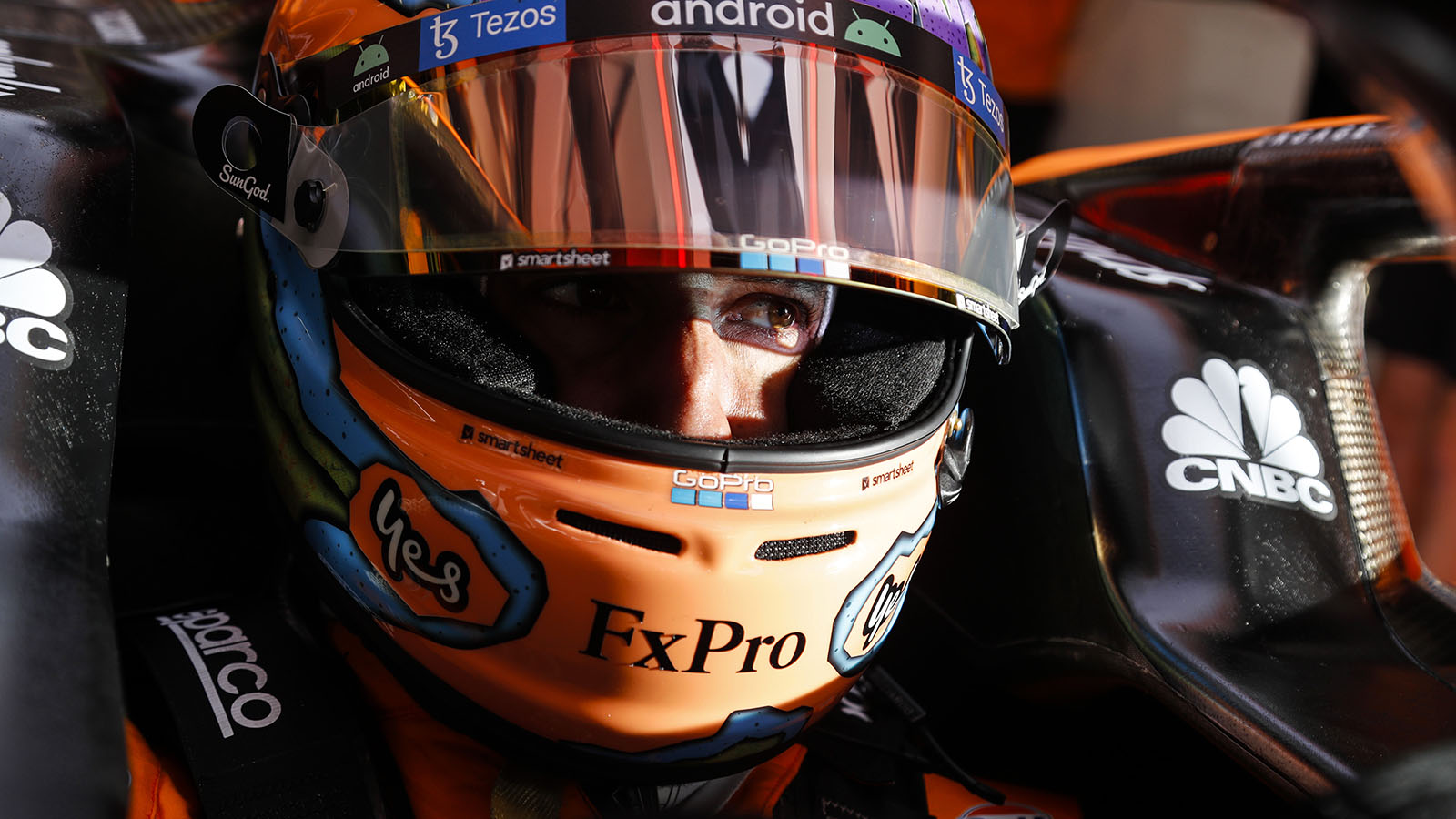 "There's a suggestion today that actually a place that he could go to, and he's been apparently approached, is to go to Haas, on the basis of Drive to Survive," Watson said.
"Because of the success of, particularly, Guenther Steiner in the Haas team, and also Ricciardo, in terms of Drive To Survive.
"There's a suggestion being made that there might be an option, or an opportunity, for Ricciardo to go to Haas in conjunction with another alternative career in parallel, which would be a part of a Drive To Survive double act. I don't know whether it's realistic or whether it's fantasy."
John Watson 'not convinced by Ricciardo/Alpine link
While a return to Alpine seems to be the most likely and logical outcome for Ricciardo at this point, Watson said he doubts whether either side would really be all that interested in rekindling the partnership.
Ricciardo, who scored two podiums for Renault in 2020, abruptly left the team for McLaren, which former team boss Cyril Abiteboul made very clear had come as a bolt from the blue. However, with Fernando Alonso also abruptly leaving after signing a deal with Aston Martin for 2023, Alpine are now scrambling for strong options.
"I'm not persuaded that going back to Alpine would be something that Alpine would want, or Ricciardo would want," Watson said.
"It's a bit like musical chairs. What chairs are left available, and who can grab them before the music stops. I don't really think he wants to go to Alpine.
"I don't know whether it would be any worse or not than going to Alpine, frankly. I've got great faith in those people because, fundamentally, there are very good people at Alpine.
"Whether they've got the budgets and whether they've got the commitment from Renault and Alpine in general. Why would Alonso want to leave Alpine for Aston Martin? That, for me, I cannot work out."