Herbert expects to see 'best of Hamilton' in France
Ex-F1 racer Johnny Herbert expects the best version of Lewis Hamilton to take to the track in France and compete for the win.
Hamilton is on the verge of starting his 300th grand prix, the race in France setting the stage for this latest career milestone.
And could he mark this achievement with a win? The Mercedes W13 is not a race winner yet in 2022, but both car and Hamilton have been improving in recent rounds.
Hamilton has now taken to the podium for the past three races in succession, and Herbert can envisage a Mercedes driver climbing to the top step in France.
"I think there's a chance," Herbert told Sky Sports F1 on the prospect of a Mercedes win.
"And I say that because it's a very very smooth surface here in Le Castellet. So I think that is where the Mercedes will be able to perform that little bit better than we've seen in the past.
"We've seen it get stronger and stronger, especially when we've seen them battling for the race win at Silverstone, but they have a few updates that they've brought here as well, so that's going to be performance gains as well.
"But throwing Mercedes into the race win is going to be absolutely influential in the Championship as well, because I think it's going to be seeing someone like Lewis, and George [Russell], getting in the mix and taking points away from the Ferrari of Charles Leclerc and of course Max Verstappen in the Red Bull.
"So, this could be a real turnaround for the Championship, but a turnaround for Mercedes, Lewis and George."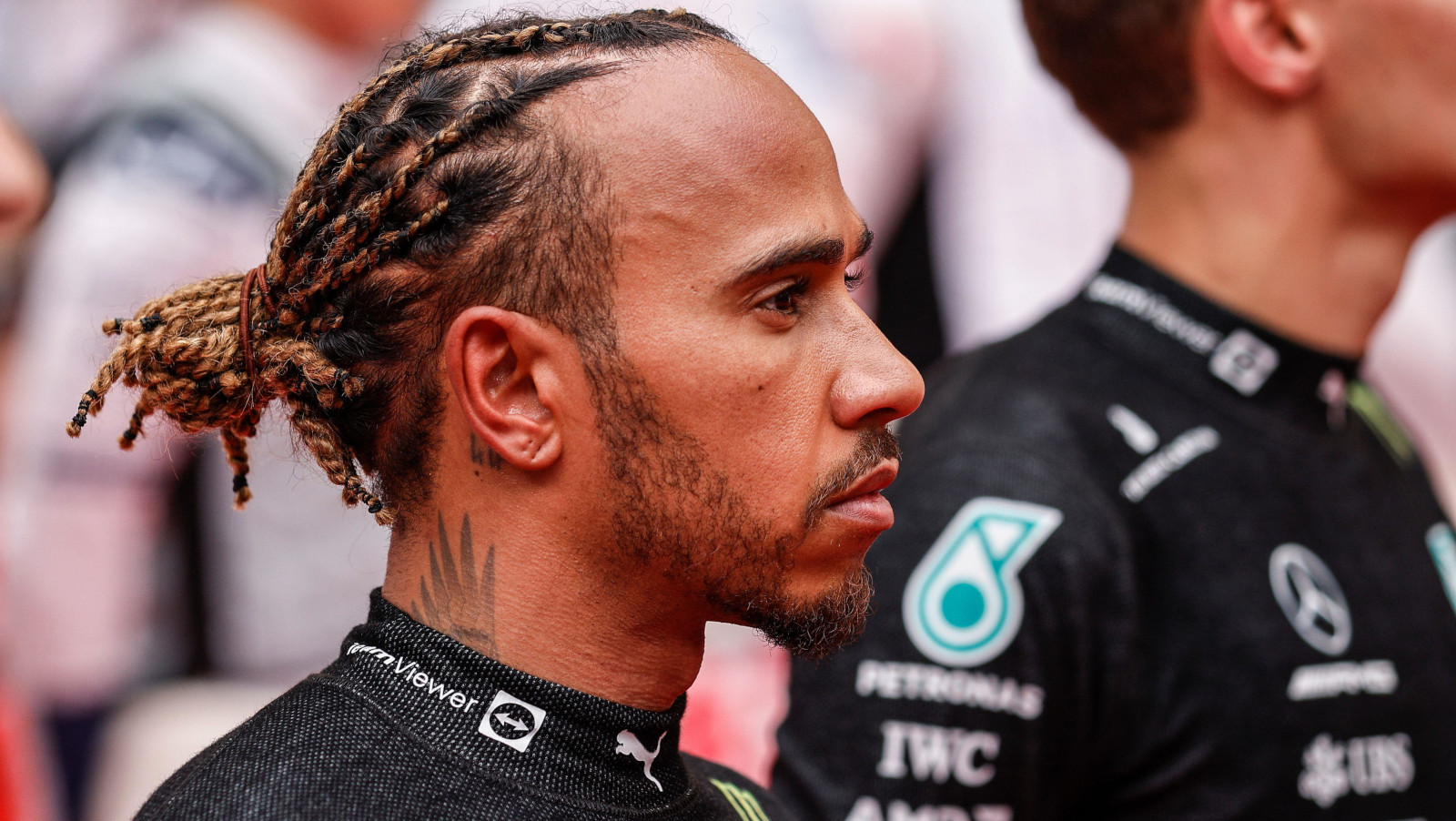 The follow-up to that then is, should a Mercedes driver win the 2022 French Grand Prix, is it more likely to be Hamilton or Russell?
Herbert believes it would be Hamilton, not only due to his vast experience of winning in Formula 1, but also because Herbert notices a clear improvement in Hamilton's form.
The 103-time race winner has now started to eat away at Russell's advantage over him in the Drivers' Championship, which has been reduced to 19 points.
So, Herbert backs the best version of Hamilton to show up at Circuit Paul Ricard and challenge for the win.
Asked which Mercedes driver is more likely to win at this point, Herbert replied: "I would have to say Lewis, and I think that because I think the experience is something, he knows about winning. George does, but not in Formula 1.
"What we've noticed with Lewis, George did a fantastic job earlier in the season, and he's still doing a fantastic job, but when the car has got more competitive, then we've started to see the old Lewis Hamilton come to our screens, as in he's in the mix, he's driving better, he's more competitive.
"Coming here, to France, I think we're going to see the very very best of Lewis, he's going to be very determined for sure.
"The 300 races, that'll be something he'd like to cap off I'm sure with that race win, and I think he has that drive still to be able to get that race win. I think Lewis still has enough of what is needed to get a race win done."
Where do Mercedes stand right now?
Mercedes have certainly improved over the past few races, but can they challenge at the front again?