Herbert slams Marko's 'cheap shot' at Hamilton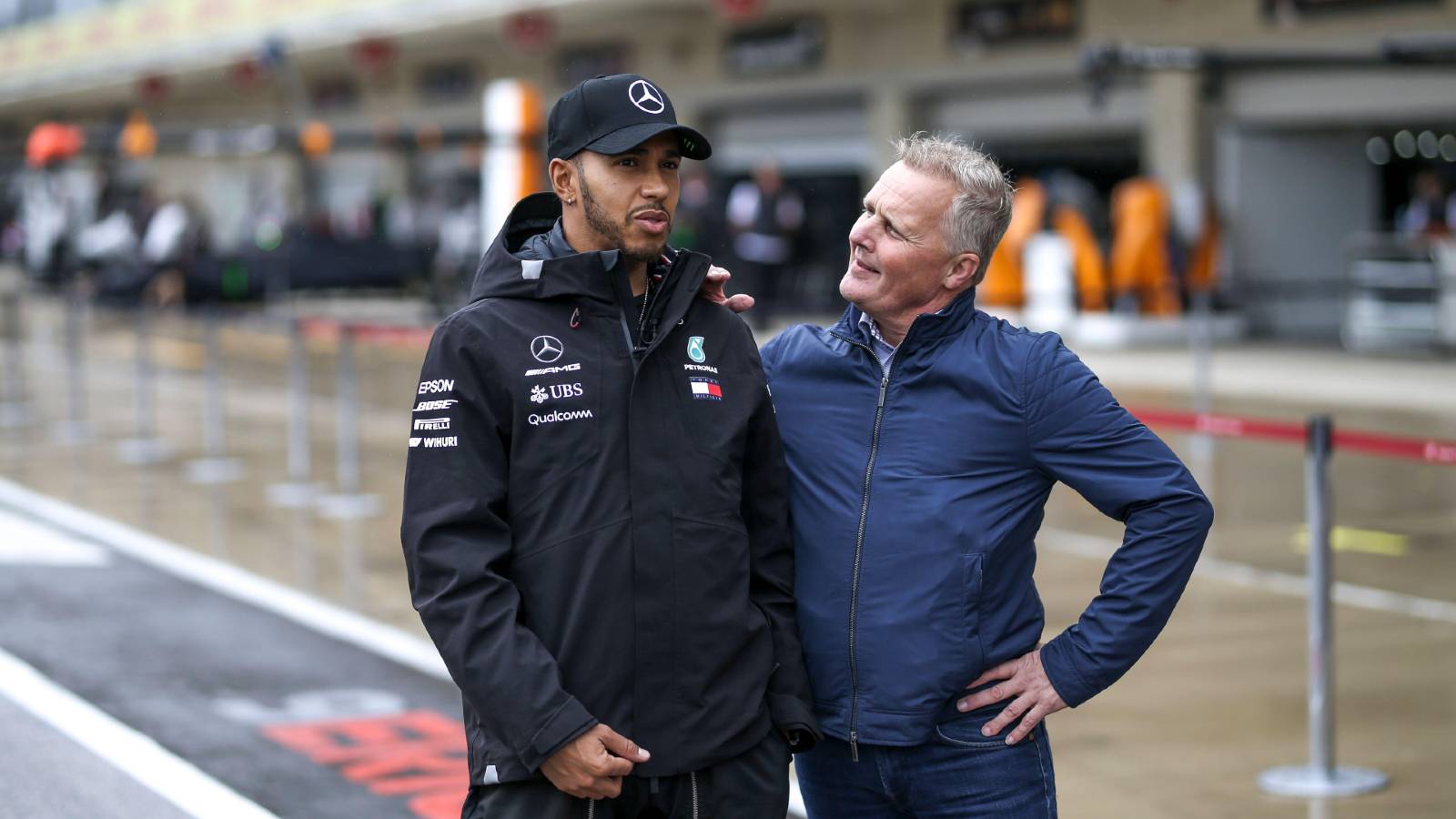 Johnny Herbert has hit out at Helmut Marko's suggestion that perhaps Lewis Hamilton should have retired at the end of last year.
Marko made that claim with a chuckle after the Emilia Romagna Grand Prix in which the seven-time former World Champion was lapped by the man who took his crown in such controversial circumstances in 2021, Max Verstappen.
While Verstappen went on to win the race at Imola to make it two victories and two retirements caused by Red Bull breakdowns in the first four grands prix of this season, Hamilton came home 13th.
Mercedes have struggled to master the new Formula 1 regulations with ground-effect cars designed from scratch, with their W13 being one of the worst examples of the 'porpoising' that has been palpable right from the start of testing.
Alone we can do so little, but together we can do so much. We're all in this together. ❤️ pic.twitter.com/TkpzwKMlG0

— Mercedes-AMG PETRONAS F1 Team (@MercedesAMGF1) April 27, 2022
As a result, Hamilton is only seventh in the Drivers' standings and has written off his own chances of securing a record-breaking eighth individual title this season.
But as for whether he should have called it a day after the heartbreak of Abu Dhabi in December 2021, three-time F1 race winner Herbert has only contempt for Marko's remark – and also tarred Red Bull, for whom the Austrian is an advisor, with the same brush.
"What a cheap shot – typical Helmut Marko and Red Bull, to be honest," said Herbert when asked about the comment on Sky Sports.
"After everything that happened last year – what a battle there was between Max and Lewis, and of course Red Bull and Mercedes…it went down to the wire, the race at the end of the year was completely and utterly wrong, but the man who dominated that last part of the year was Lewis Hamilton.
"So it just shows he was on fire at the end of last year. Would they (Red Bull) want him in their car? Yes, they would, but they know he's a big threat to them once Mercedes get everything together and start battling for those race wins again."
At present, victories look some distance away for Mercedes, but Herbert thinks they could be back in the mix towards the closing stages of the campaign as Hamilton aims to maintain his record of having won at least once during every season of an F1 career that began in 2007.
"I think there is a chance, but it will be in the latter part of the season if really that chance is going to be there for them," said the 57-year-old, who won for Benetton and Stewart and drove for five other F1 teams.
"I think they will work very hard, and Lewis especially, to keep that record going."
Russell, Hamilton & Shades Of 2014 - Italian GP Conclusions
Mercedes are struggling with all their issues on the car, and the situation might be getting worse, with the dynamic between George Russell and Lewis Hamilton showing shades of Sebastian Vettel and Daniel Ricciardo with Red Bull back in 2014.