Long-time pundits Johnny Herbert and Paul di Resta leave Sky Sports F1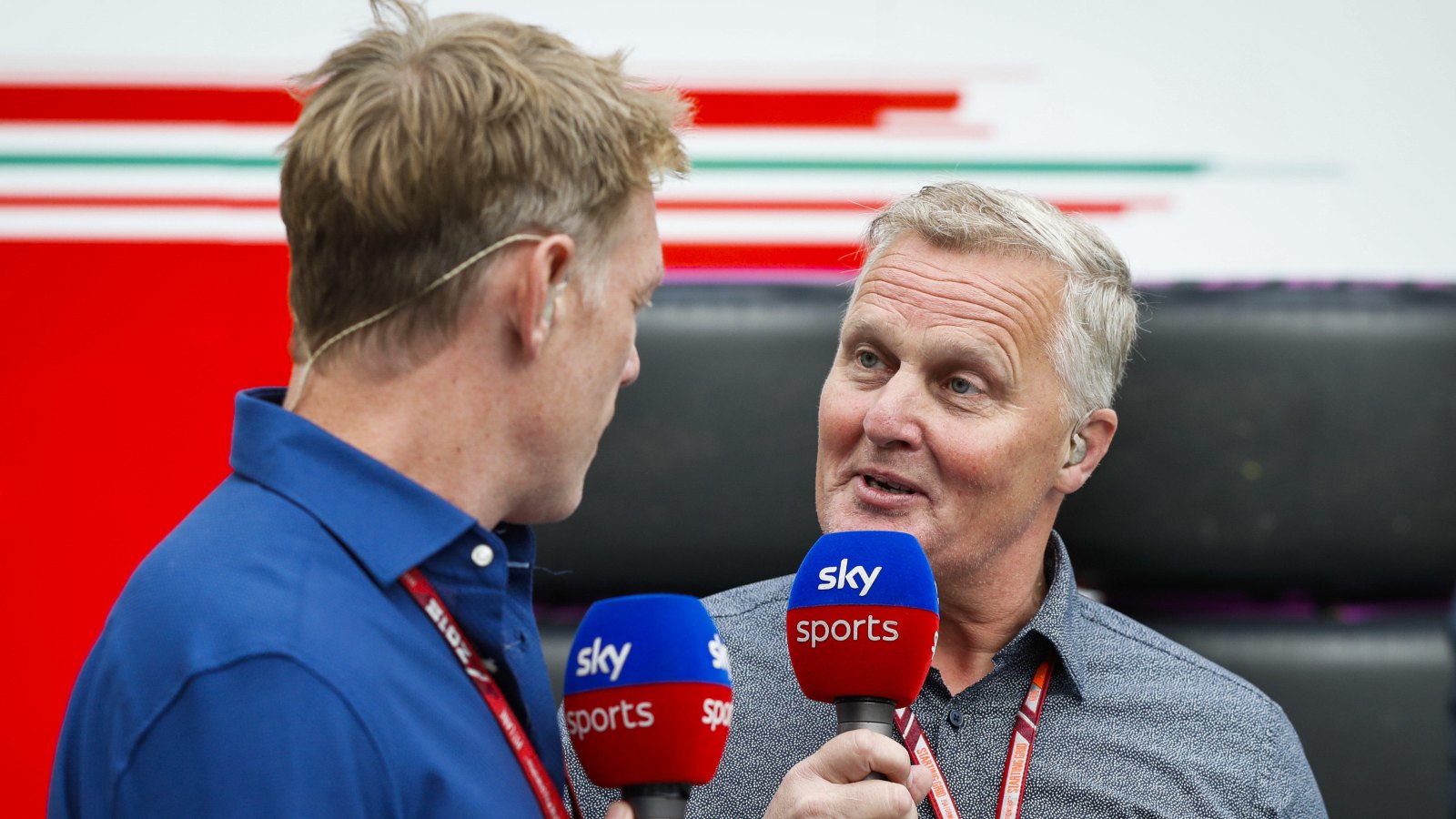 Johnny Herbert and Paul di Resta will not be part of Sky Sports' F1 coverage after the broadcaster chose to part ways with the duo.
Herbert took to Instagram on Wednesday with a picture of the channel's 2022 broadcasting line-up with the caption "Going to miss this team."
Fellow Sky Sports employee Natalie Pinkham commented underneath "Johnny, love you forever ever."
In a statement to PlanetF1.com, a Sky Sports spokesperson confirmed that both Herbert and Di Resta would not be part of their broadcasting team for the upcoming season.
"Johnny has been an integral part of our Formula 1 team since the very first season on Sky Sports in 2012. We will miss his humour and big personality and thank him for his energy and enthusiasm over the last 11 years. Everyone wishes him all the best for the future."
Herbert was an F1 driver from 1989 to 2000, racing for a total of seven teams in 160 race starts. His highest career finish was in 1995 when he secured P4 with Benetton after two wins that year.
Following his racing career, Herbert embarked on a media career and joined Sky Sports in 2012 as an expert analyst. His most notable moment came in 2022 when he informed Max Verstappen that he had won his second World Championship after some confusion following points at a race-shortened Japanese Grand Prix.
Herbet and Di Resta were one of eight former F1 drivers in the line-up including 1996 World Champion Damon Hill, 2009 World Champion Jenson Button, 2016 World Champion Nico Rosberg, Martin Brundle, Anthony Davidson and Karun Chandhok.
Naomi Schiff and Danica Patrick also featured on the broadcaster's coverage during 2022.
Sky's 2023 lineup consists of Button, Rosberg, Schiff, Brundle, Damon Hill, Chandhok, Davidson, Natalie Pinkham, Ted Kravitz, Patrick, Simon Lazenby, David Croft and Rachel Brookes.
PlanetF1 recommends
Forget Red Bull v Mercedes v Ferrari, another battle looks set to dominate in F1 2023
F1 stats: 11 times drivers single-handedly would've won the Constructors' title
Lewis Hamilton v Max Verstappen: Key stats compared after first eight seasons in F1
Sky Sports is one the biggest broadcasters of the sport and provides the feed in the UK, Ireland, Germany and Italy as well as the international feed.
They acquired the rights in 2012 and in September 2022, F1 announced a new deal with Sky that would see them retain the rights until 2029.
The broadcaster found themselves the centre of attention in Mexico after Verstappen refused to speak to them following comments made by Ted Kravtiz.
The Dutchman was said to be annoyed at "disrespectful" comments made by Kravitz, referring to a comment the broadcaster made in which he said Verstappen had "robbed" Lewis Hamilton of the 2021 World Championship.
Verstappen ended the embargo at the following race in Brazil.