Johnny Herbert can understand Max Verstappen's 'very selfish' decision at Interlagos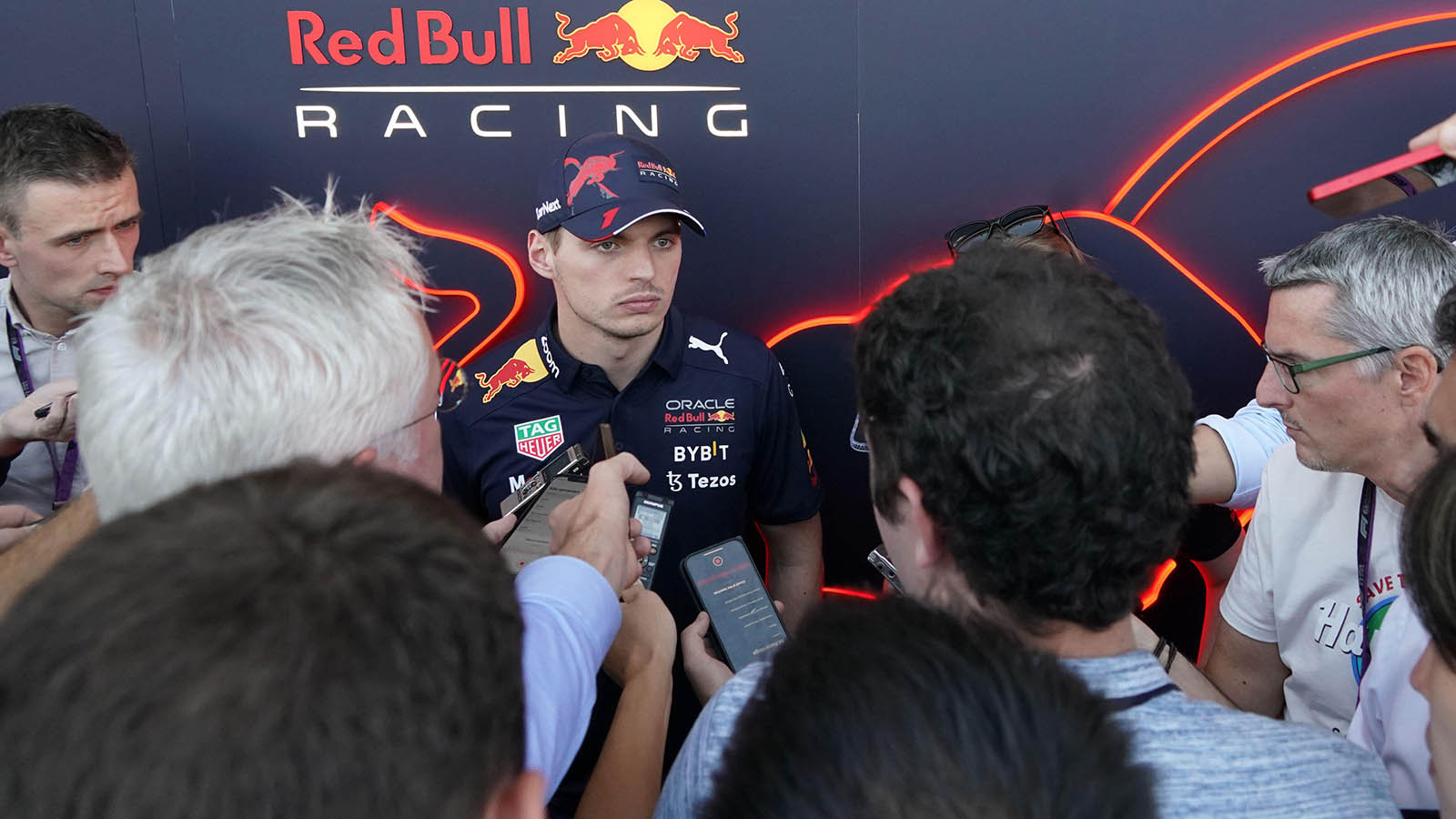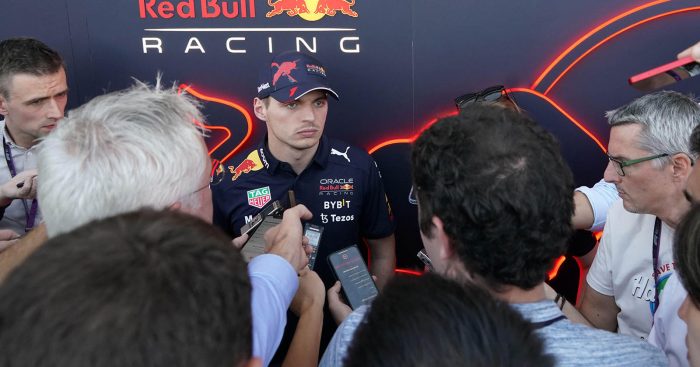 Thinking as both a sportsman and ex-Formula 1 driver, Johnny Herbert can understand the "very selfish" decision made by Max Verstappen in Brazil.
Although it was important in team-mate Sergio Perez's pursuit of P2 in the Drivers' Championship, 2022 champ Verstappen nonetheless defied Red Bull's order to let his team-mate through and secure a P6 finish at Interlagos.
Perez, who now goes into the last round in Abu Dhabi tied with Leclerc on 290 points, was understandably furious, claiming Verstappen had shown his true colours after he had helped him out multiple times in the past.
But while it may not reflect too well on Verstappen, Herbert can understand why the Dutchman made the decision he did.
"I think that just shows what Max is all about," Herbert told Sky Sports News.
"It's a very selfish way but, to be honest, you've got to be selfish, I think, in any sport in many respects to get the best out of yourself, give yourself those race-winning chances and, of course, championships.
"That's why he's a two-time World Champion. And I think selfishness is something we've seen with Fernando Alonso and Michael Schumacher, Ayrton Senna, Alain Prost, the list goes on.
"So seeing that sort of situation was a bit of a bad taste in your mouth, but you sort of understand it as a sportsman and a Formula 1 driver."
Despite the initial tension between Red Bull's two drivers, Perez later posted on social media to declare he and Verstappen had buried the hatchet and moved on.
Red Bull team principal Christian Horner said post-race that Verstappen had agreed to help Perez in Abu Dhabi if he needs to, so now all eyes are on the season finale to find out if this happens.
"Max says they've sorted it out and he said he'll help him out if that's something he needs to do when we get to Abu Dhabi," Herbert continued.
"But it was a strange one at the time. Let's see what happens in the next race coming our way."
Max Verstappen needs a chance to redeem himself in Abu Dhabi
Verstappen said Red Bull know why he did not yield to Perez in Brazil, suggesting there was an old score to be settled.
So if that was the case, Verstappen would benefit from having the chance to help Perez out in Abu Dhabi just to bring his team-mate fully back on-side.
Verstappen will go into the 2023 season with ambitions of winning a third title, a cause Perez can play a major role in, as he has done at times this season and especially in 2021.
If Verstappen heads into next season without having had the opportunity to prove to Perez he will play the team game going forward, the memories of Brazil may just stick in Perez's mind whenever the next moment arises that Red Bull ask him to help Verstappen.
Read next: Eight times Sergio Perez has been the perfect team-mate for Max Verstappen