Herbert 'perplexed' by Max's negativity towards Hamilton
Johnny Herbert says Max Verstappen's apparent lack of respect towards Lewis Hamilton and their 2021 title fight is "disappointing in many respects".
Last season, Formula 1 witnessed arguably its best title fight for years as Hamilton, chasing a record-breaking eighth title, found himself up against Verstappen, the Dutchman seeking his first.
From crashes to team boss rants to momentum swings and disparaging remarks, the two went into the final race of the season tied on points with Verstappen beating Hamilton with a last-lap-of-the-championship pass.
This season, he is marching towards a second Drivers' title in much friendlier circumstances as he holds a 63-point advantage over long-time rival Charles Leclerc.
Although the two butted heads in their junior series tussles, both have spoken this season about the respect they have towards the other.
It had Sky Sports asking Verstappen if that had anything to do with the age gap between himself and Hamilton.
He replied: "For sure, but I prefer what we have now."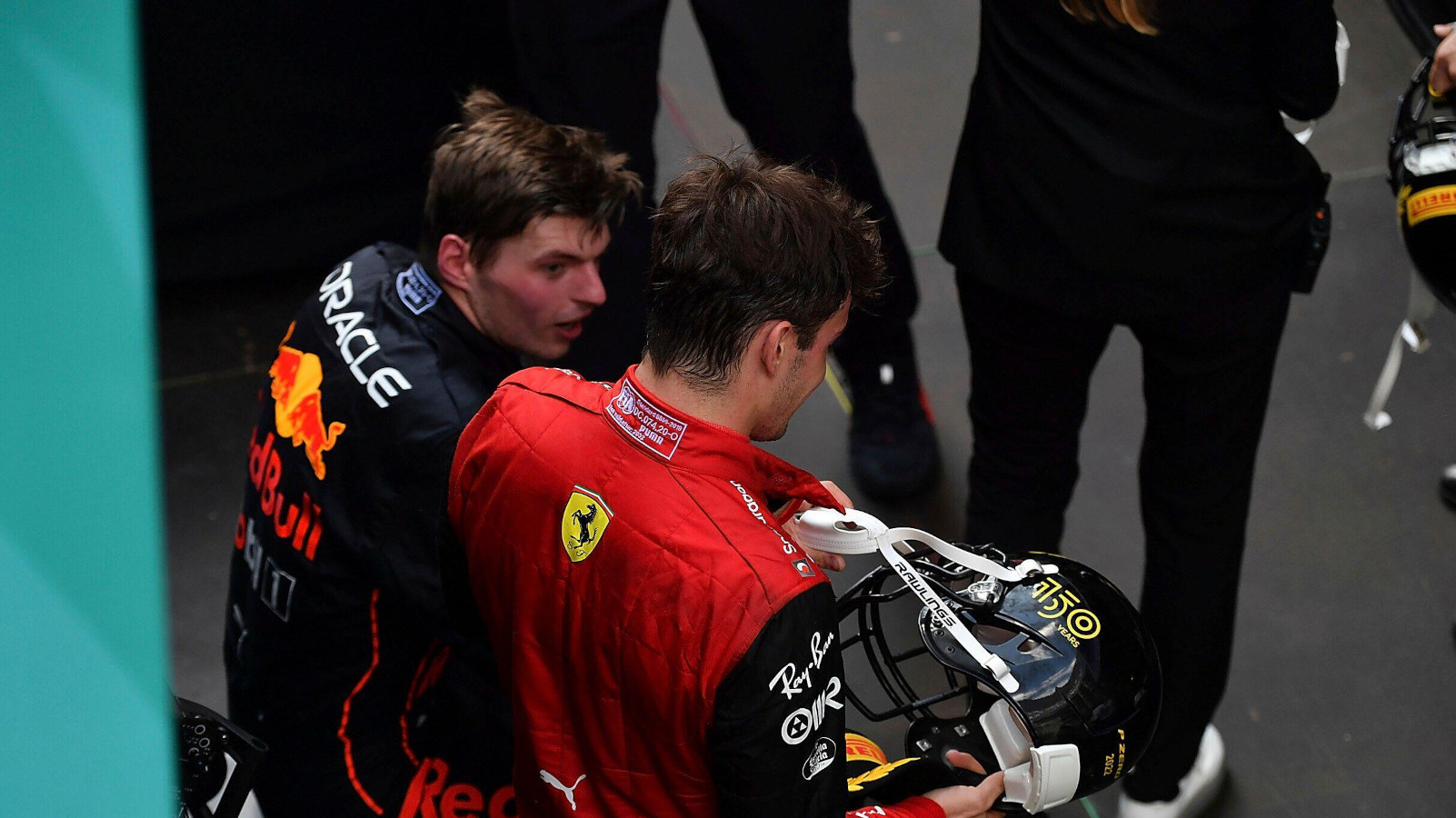 He went on to say: "Because first of all, Charles, I know very well, he's a nice guy, we are similar age, I think we are only three weeks apart.
"And I think also we are fighting a very well-respected competitor in terms of Ferrari, the way they go about, the way we are fighting.
"When they win a race, we can go to them and say well done, and when we win a race they can say well done and I really respect that."
But while Verstappen may respect that, Herbert does not appreciate his dismissal of Hamilton as he feels it shows disrespect towards the Briton and his Mercedes team.
"Disappointing in many respects," the Daily Star quote the Sky Sports pundit as having said.
"He seems to just dismiss Lewis straight away, and then he was straight on to Ferrari and Charles and battles they have had.
"I thought he was liking the battles they were having on track [last year] but clearly there, not at all. I don't understand why his comments would be so negative towards Lewis and the battles they had last year.
"I'm quite perplexed."
Looking ahead to the Hungarian Grand Prix
The Hungarian Grand Prix is the final race before Formula 1's summer break.