'Wolff v Horner battle looks like a playground'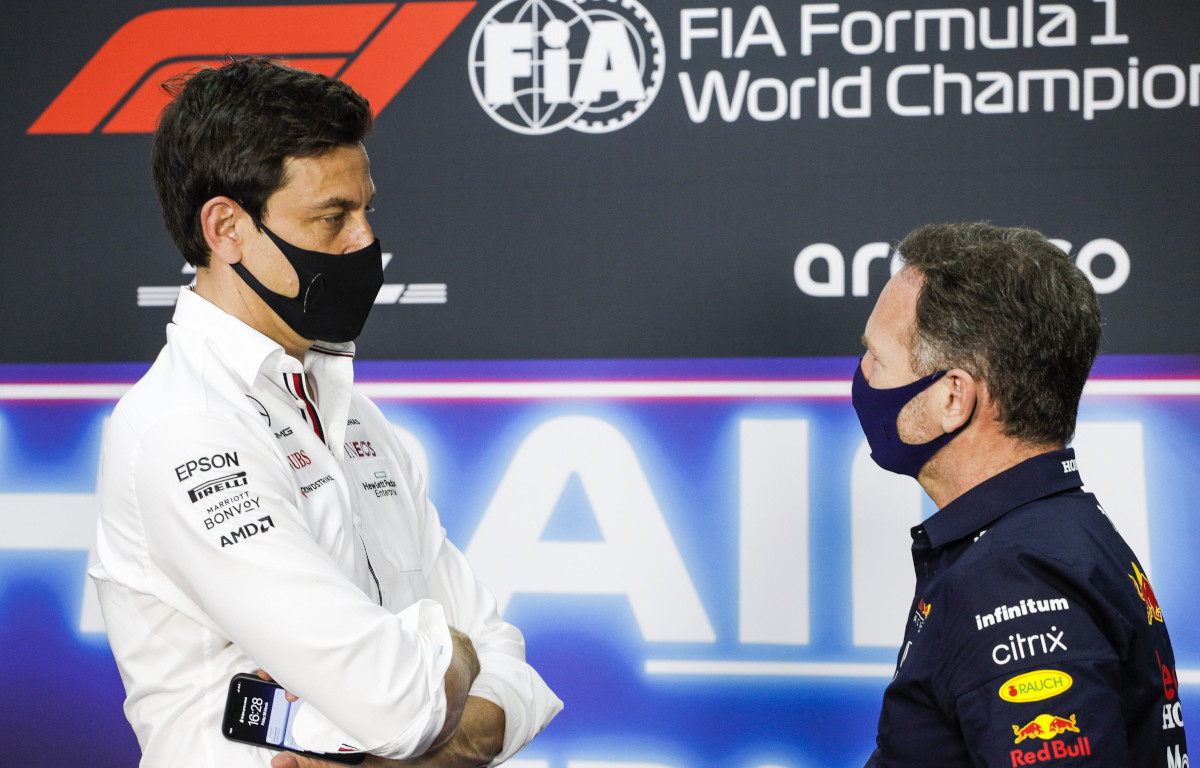 Former Formula 1 driver Johnny Herbert feels the title fight should be solely between Lewis Hamilton and Max Verstappen, not Toto Wolff and Christian Horner.
It is the latter, though, that has "come to the fore" in recent weeks.
Mercedes and Red Bull have been harping on at one another since the start of this season with Mercedes questioning Red Bull's rear wing and whether it was too flexible.
Red Bull responded by asking what about Mercedes' front wing..and so it went on
Their war-of-words hit fever pitch after the British Grand Prix when Wolff told Horner to stop the "personal" attacks on Hamilton with Red Bull boss hitting back, saying calling Verstappen overly aggressive was unjustified.
But while the team bosses have been going at it, Hamilton and Verstappen have been rather quiet with the Dutchman calling out a journalist for once again asking about their Silverstone collision ahead of the Hungarian GP.
Former driver Herbert feels it is disappointing that the team bosses have "come to the fore", telling Formule 1 Magazine that "it looks like a playground."
He added: "It's part of the game, but it shouldn't be about them, but about the drivers.
"This championship is about Max and Lewis, that's the gladiators.
"From a driver's point of view, I think it would be better if the team bosses were a little less prominent. It sometimes seems like a playground."
Susie Wolff: Horner 'must take the emotion out of it'

"…obviously it was difficult watching Lewis to go on to win the British GP and have, what made me so proud to see, the whole place erupted"https://t.co/v8hf8dz2LS #F1 pic.twitter.com/ouusJjUINl

— Planet F1 (@Planet_F1) August 6, 2021
Red Bull merchandise is available to purchase now via the official Formula 1 store
Herbert, the winner of three F1 grands prix, wasn't overly impressed with Red Bull's request for a review of Hamilton's British Grand Prix penalty.
The Mercedes driver was handed a 10-second penalty for crashing into Max Verstappen with Red Bull feeling it was too lenient.
The stewards disagreed, with Herbert saying it made Red Bull look like "bad losers".
"What's the point?" he said. "I understand very well what they wanted to achieve, but it still felt a bit like they are bad losers at Red Bull."
With Verstappen suffering a DNF at Silverstone and then being hit by Valtteri Bottas in Hungary, he goes from leading the Drivers' Championship to trailing Hamilton by eight points.