Johnny Herbert is curious as to what has gone wrong for Daniel Ricciardo, fearing that for some drivers their talent "just evaporates".
Ricciardo moved from Renault to McLaren ahead of this year's championship with many predicting that it would not be long before the former Red Bull driver asserted his dominance over his team-mate, Lando Norris.
It has been anything but.
Although Ricciardo has the team's only win of this season, taking the chequered flag at the Italian Grand Prix ahead of Norris, that is his only podium to date whereas Norris has four.
The Aussie also trails his team-mate by 50 points in the Drivers' Championship.
"Daniel has been a shocker," Formula1News.co.uk quotes former F1 driver Herbert as having told Motorsport Magazine in an interview.
"We never expected him to struggle so much.
"I can empathise with him and it's terrible, especially when it's been so long and you still haven't found the answer.
"Still, we know how good he is and he knows it too."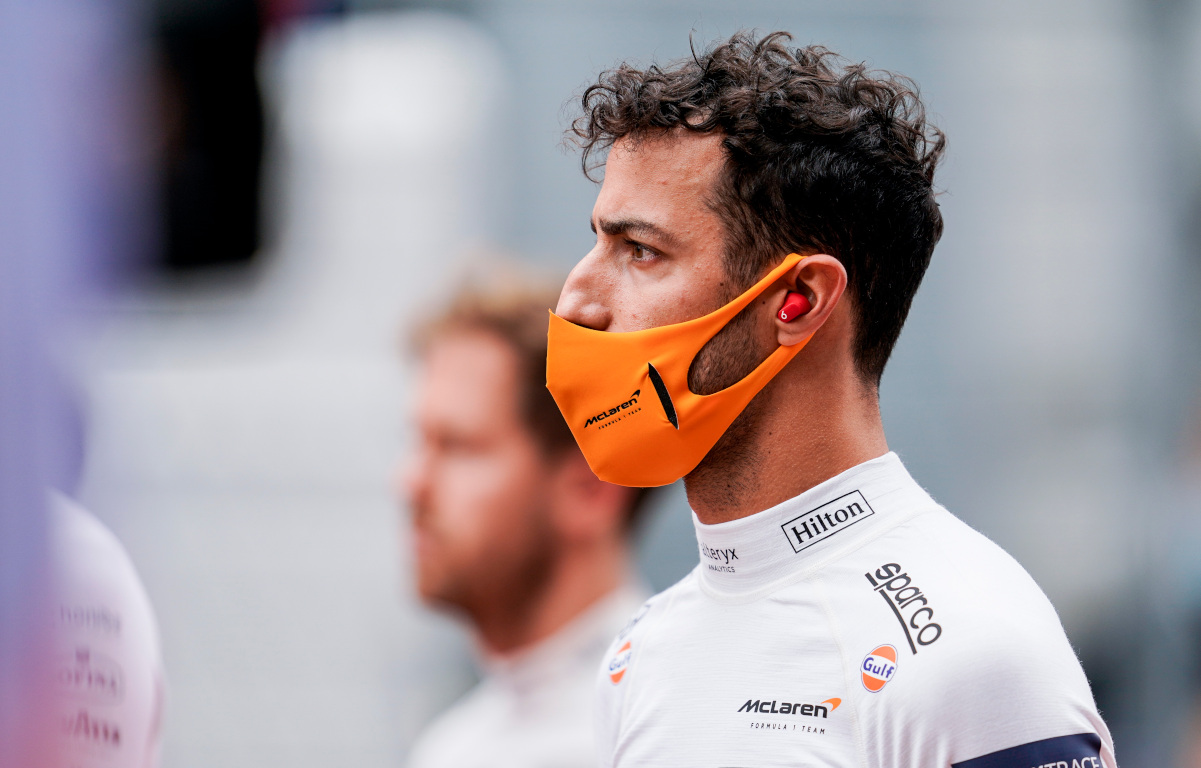 View the latest Daniel Ricciardo merchandise on the official Formula 1 store
"I've heard Daniel's problems are brake-related, but it's also down to aerodynamics," he added.
"If it's already causing us headaches, think what it's like for him."
Ricciardo has in the past admitted that he is baffled by his troubles with McLaren, feeling as if every time he takes a step forward, he then takes two backwards at the next race.
Ruling out a big crash or even age as the cause of the 32-year-old's troubles, Herbert proposed a more worrying reason for Ricciardo's lack of pace.
"But what's happened?" Herbert asked.
"He's not too old, he hasn't had a bad crash. There have been plenty of drivers for whom it [their talent] just evaporated.
"I go back to Jean [Alesi]. He was the 'next big thing' and yet he only won one grand prix. It didn't work for him, with all his natural talent.
"The problem is that if it doesn't get better, the rumours start, and once that starts and the tornado accelerates, you're just a passenger."