Palmer: Albon should have been investigated for blocking Leclerc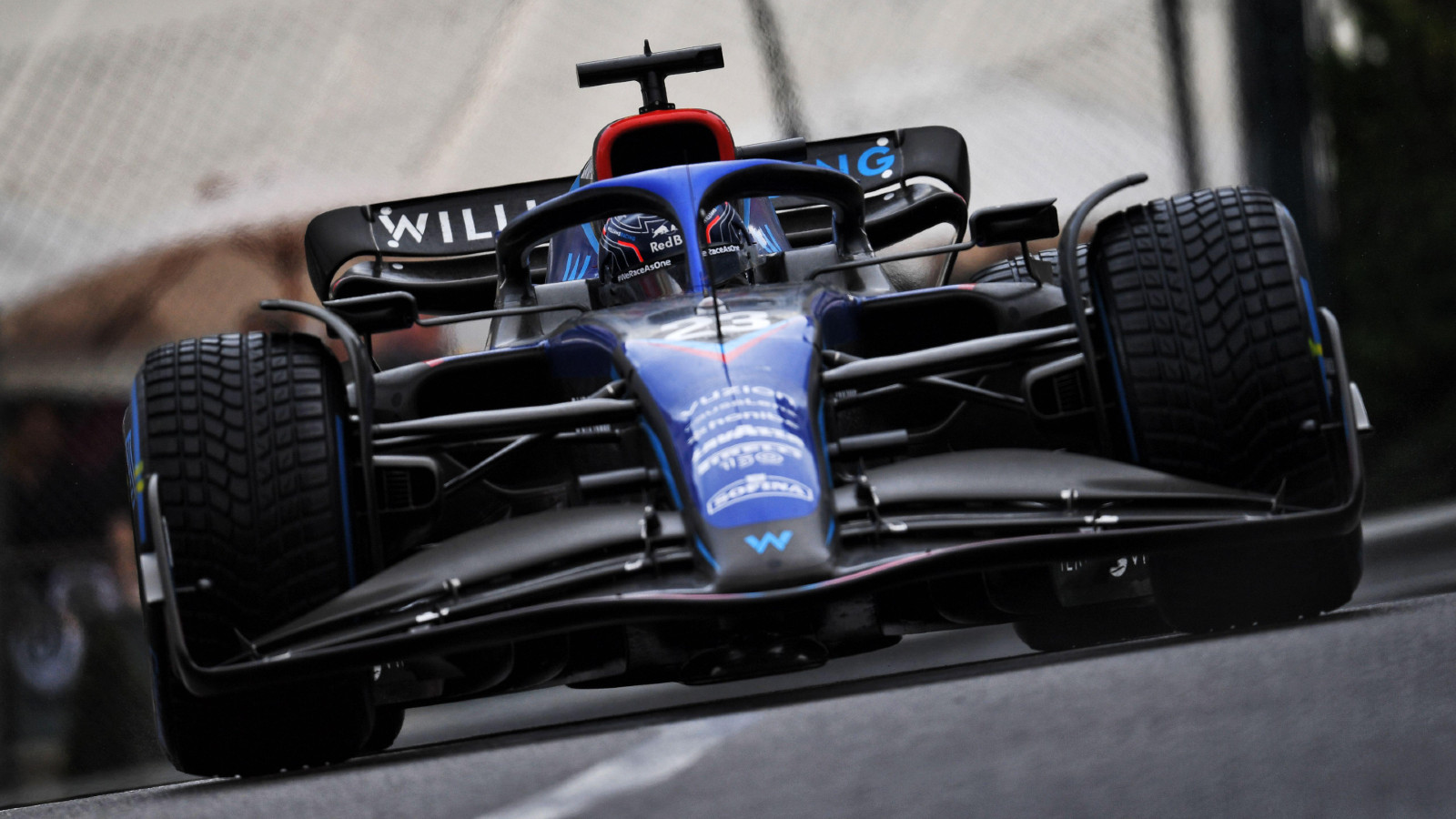 Jolyon Palmer believes Williams' Alex Albon cost Charles Leclerc victory at the Monaco Grand Prix, after holding up the Ferrari driver.
Former F1 driver Palmer believes Charles Leclerc missed out on victory at Monaco due to the actions of Albon, after the Williams driver failed to get out of the way of the Ferrari driver for an entire lap during the transition from wet to dry tyres.
Albon appeared to be completely ignoring the blue flags as he circulated the Monte Carlo circuit, before Leclerc got past as Albon locked up and slid straight on at Ste. Devote.
Added to Ferrari's woes was the fact that Carlos Sainz was also held up by Nicholas Latifi, albeit for a shorter length of time. Both delays turned out to be critical for the Ferrari pair, as Sainz emerged behind Sergio Perez, and Leclerc behind Max Verstappen.
Speaking about the situation, Palmer said he felt the hold-ups had warranted a closer look.
"As [Sainz] exited Ste. Devote on his out-lap, he was just out-dragged by Nicolas Latifi in the Williams," Palmer said in his column for the official F1 website.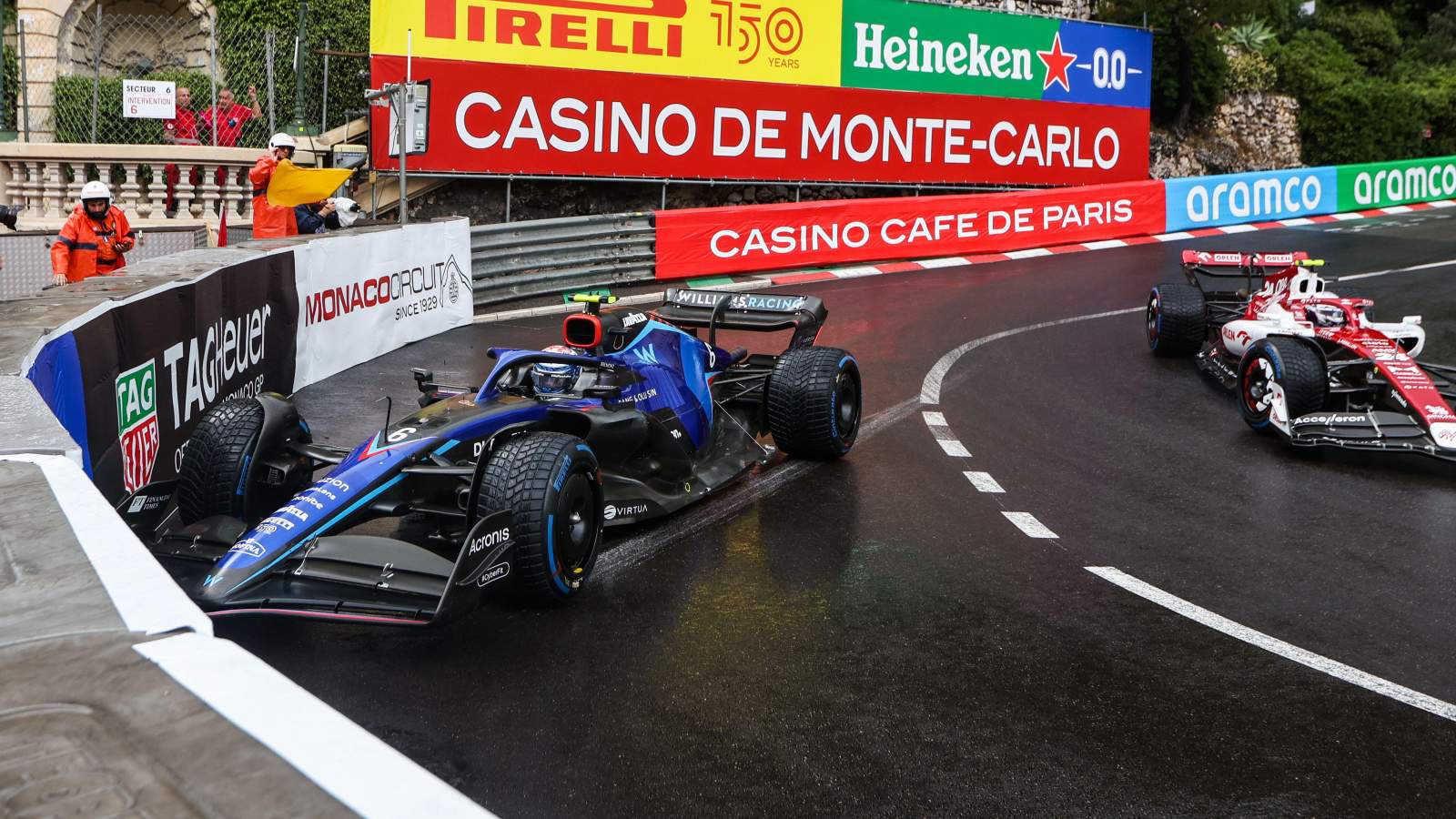 "[Then he] had to sit behind the backmarker for half a lap until Latifi yielded in the tunnel. This cost Sainz around two seconds of lap time compared to his teammate, who also exited the pits on the same tyres at the same time in the same car.
"It's therefore feasible to say that, if Sainz was half a second quicker out of the pits, he would have stayed ahead of Latifi and potentially won the Monaco Grand Prix – fine margins cost him.
"Alex Albon had held Charles Leclerc up on his intermediate stint in a prolonged manner, staying ahead for a full lap before making an error and finally releasing the Ferrari. In my opinion, he could have been investigated for that, as Albon clearly didn't want to drop off-line on his slick tyres, which was probably the right thing to do with Leclerc charging up.
"I think Latifi did get out of the way at a reasonable enough point though. Lapping cars is always tricky in Monaco, particularly when the track is wet off-line and, aside from half a chance into Mirabeau, there wasn't much else Latifi would be expected to do. It was just one of those things."
The Ferrari drivers pointed out the hold-ups in their post-race media briefings, although the Scuderia's main focus appeared
Albon did pick up a five-second time penalty during the race, although it was for cutting the chicane and gaining a lasting advantage while battling Haas' Mick Schumacher. The incidents with the Williams weren't flagged up by the stewards, while Ferrari's main focus after the race appeared to be on Red Bull's pit exits rather than the Williams drivers failing to yield quickly under blue flags.
Albon explained the rationale behind not yielding as he spoke to media after the race.
"It's tricky, because we went out on slicks and had a massive pace advantage," Albon is quoted by Motorsport-Total.
"It would have only taken three corners and I would have been quick enough to overtake him again straight away, so I figured it would be faster for both of us if I just stayed in front."
Albon went on to retire his FW44 after encountering some unexplained bouncing down the straights.
"It was a tricky day out there and a bit of a scruffy performance from my side, too," he said of his race.
"The conditions meant that getting the brakes in the right window was really challenging, especially with all the variation that a drying track brings and the red flags. The car felt good whenever we had clean air though and I did feel competitive at points, so there are some positives to take away from today.
"Unfortunately, towards the end of the race, I had an issue with the car which meant I had to retire. I think it's probably a weekend to forget for us, but that's how it goes sometimes."