Palmer: Sainz should have defied Ferrari on pit call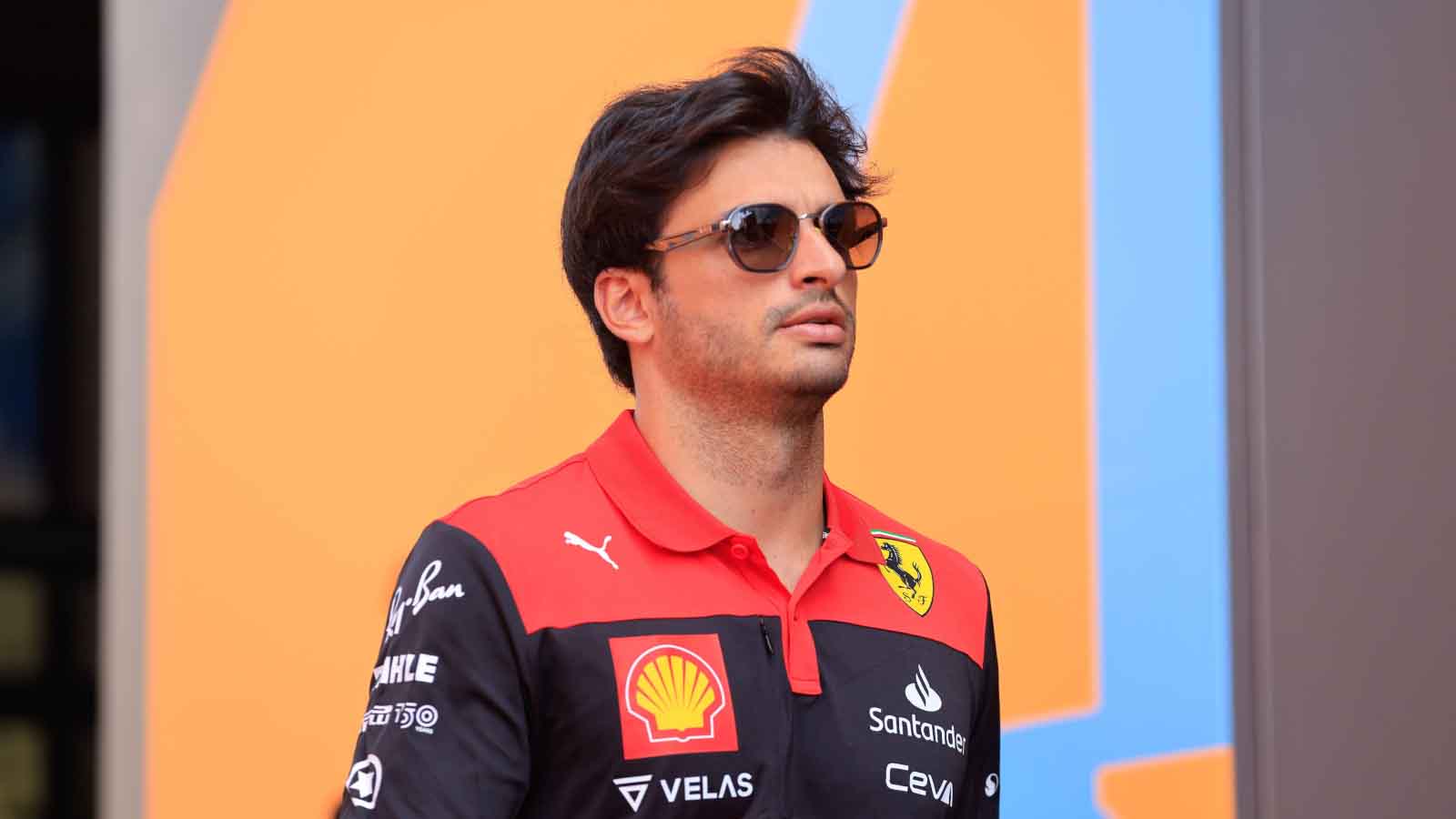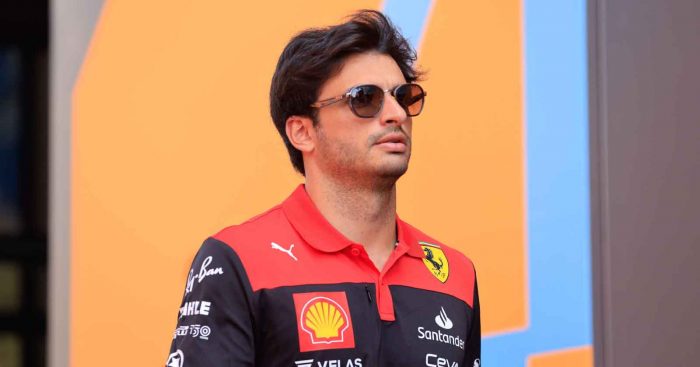 Jolyon Palmer believes Carlos Sainz should have overruled Ferrari on their strategy call in France, which cost him track position at the end of the race.
Sainz had started on the hard tyres from the back of the grid, but switched to the less durable medium compound after only 18 of 53 laps of the French Grand Prix at the weekend, when the Safety Car was deployed.
While it was not an impossible proposition, this meant the grip on his tyres was unlikely to last until the end of the race.
As a result, he was on the radio to his team discussing whether or not to take an extra stop, to guarantee his tyres would make it to the finish, while offering him the chance to make up the deficit to the cars in front.
He had climbed all the way from 19th up into the top five, with a podium possible as he duelled with Sergio Perez, but his team opted to try and call him into the pits at the key moment, prompting Sainz to repeatedly reply "not now" over team radio.
The Ferrari driver was then brought in a lap later after passing Perez, which left him with too little time to make up the deficit to Perez and the front-runners.
Ferrari have since been criticised for their handling of Sainz's strategy, but team principal Mattia Binotto believes they made the correct call at the time.
The Spaniard himself has taken matters into his own hands on more than one occasion this season, though – ignoring the team's calls to drop back from Charles Leclerc at the Safety Car restart at Silverstone, as well as deciding his own strategy in drying conditions in Monaco, both to great effect.
And because of the success of trusting his own convictions before, former Renault driver Palmer thinks he should have done the same again and come in earlier, of his own accord.
Wonder if we will have a cleaner start in Hungary this year compared to the 2021 race 😬#HungarianGP #F1 pic.twitter.com/lOiM1oLNcd

— PlanetF1 (@Planet_F1) July 27, 2022
"Any pit stop would have dropped [Sainz] out of contention in reality, but at least an early one at this point would have given him a better hope of fighting back on new tyres," Palmer explained in his post-race column for Formula1.com.
"Instead, Ferrari appeared unsure on what to do, before finally asking Sainz to pit as he was wheel-to-wheel with Perez in a long-awaited move – much to the driver's frustration. Ferrari reversed the call once they saw what was happening and Sainz gained the place.
"At this stage of the race, there were 11 laps to go and Sainz clearly had more pace than Sergio Perez, who was struggling with front tyre wear.
"The decision to box Carlos on the next lap didn't make sense to me, given he had just gained the crucial track position.
"It's always difficult for a driver to override the orders from the team, because you know they have all the information available to them and for the strategists, this should be their bread and butter.
"They turn up with one job to do for the entire weekend, so they should know best. We are all human though, and occasional mistakes are inevitable.
"But Sainz has already overridden calls correctly and got himself into victory-contending positions in Monaco and Silverstone (where he finally brought the win home). As far as I'm concerned, he should have done it again in France."
Sainz gets 9/10 despite Ferrari strategy confusion
Carlos Sainz had a tough job on Sunday, but he fought back as well as he could in the circumstances.