Palmer sensed Silverstone crash was inevitable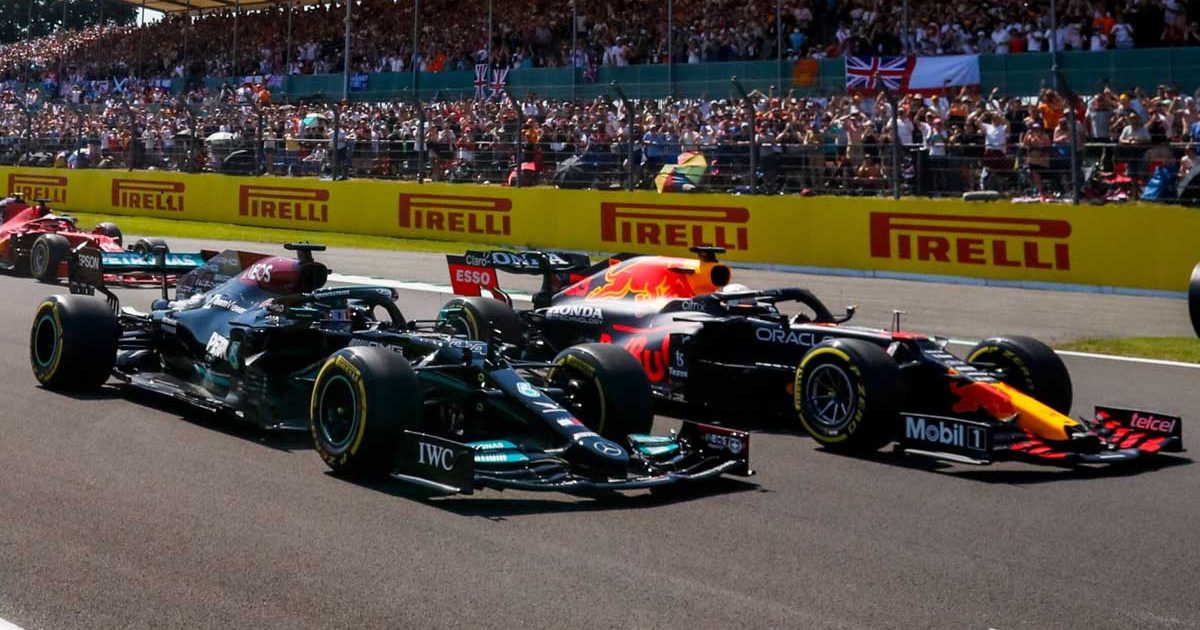 Jolyon Palmer says Lewis Hamilton and Max Verstappen "were going to crash at some point" given the nature of their first-lap battle at Silverstone.
The former Renault driver also felt the pair's collision was more of a racing incident, albeit with a mistake on Hamilton's part by missing the apex heading into Copse.
Verstappen was taken to hospital after a huge impact measured at 51G following the accident, but Hamilton was able to recover from a 10-second penalty to take a momentous victory in front of his home crowd.
The debate surrounding the crash has been fierce since the race ended and due to the fierce competitiveness shown in their early fight, Palmer felt he could see a collision coming at some point.
"To be honest, [Lewis] is actually pretty much completely alongside Max – and then you've got two championship challengers aiming for the inside line at Copse and one of them had to back out or it was going to end in tears," Palmer said in his post-race analysis.
"[Lewis] was completely alongside – obviously he misses the apex slightly and that's where he moves into Max, but Max also keeps turning in and he's taking a huge risk in doing that at Copse Corner.
"It's a tough one, a really tough one. I could have seen this as a racing incident, to be honest, with neither wanting to back out, both racing each other so hard.
"I think the way they were driving for half a lap, they were going to crash at some point. It could have been at Turn 1, almost in a straight line [on the Wellington Straight], and then they did."
Here's a fans' eye view of just how fast Max was travelling when he crashed…

The silence from the crowd says it all, we're just glad he's okay 😬#BritishGP 🇬🇧 #F1 pic.twitter.com/riTFTjBjcd

— Planet F1 (@Planet_F1) July 19, 2021
Check out all the latest Max Verstappen merchandise via the official Formula 1 store
Hamilton said after the race Verstappen "doesn't need to be as aggressive as he is" in defence of a position and while Palmer said he could understand Red Bull's grievances around the situation, that it was ultimately a simple mistake from the Mercedes driver that caused the collision.
"Through the season so far, Max has been so aggressive with Lewis," Palmer said. "We've seen it at Imola, with [Max] bouncing Lewis over the kerbs.
"[In] Barcelona, he sent in that lunge in Turn 1 and always it's Lewis backing out.
"I can understand all the emotion from the Red Bull side. Not only that, they've got a really damaged car, lost any chance [in the race] when Checo started from the pit lane. The whole grand prix was basically over for them, effectively.
"So the emotions are high, but Lewis has not done that intentionally. That's clear. The mistake he's made is an inch of an apex that he's given up. You could say that's the error.
"But for me, it's two drivers fighting hard and the championship [is] at stake."